Used Dell PERC H710P Raid Controller
AED 552 (-5%)
Used Dell PERC H710P Raid Card
Enterprise Grade Data Protection
32 HDDs & SSDs
Interface: SAS & SATA
RAID Levels: 0,1,5,6,10,50,60
Data Transfer Rate: 6Gbps
Description
Buy Grade "A" Quality Used Dell PERC H710P Raid Controller for Dell 12th Gen Servers (R520, R620, R720, R720xd, M620, T420, T620)
Do you need a high quality Raid card that offers data redundancy and boosts the drive performance? Save more data and increase accessibility with a highly affordable Dell PERC H710P RAID controller. The Dell PowerEdge H710 RAID controller is engineered with advanced software options that enables enhanced performance and data protection capabilities. The PERC H710P RAID card we offer is used, and it is rigorously tested before dispatch. Being a used RAID, it comes at a very small portion of the cost when compared to the new RAID card. Buy the exclusive Dell PERC H710p RAID card with best-embedded technology at higher discounts only at Server Basket. With higher discounts, also receive free installation assistance and quick delivery across UAE.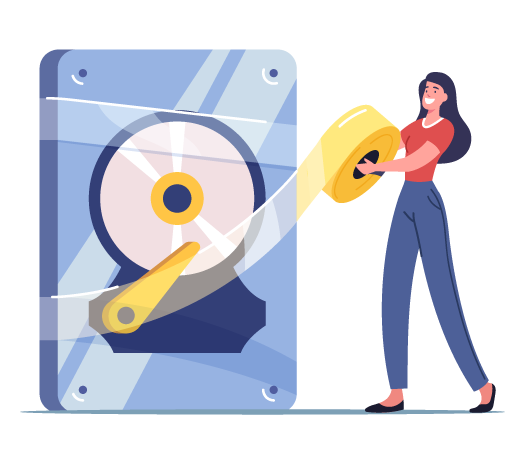 Fully Compatible with 12th Gen Dell Servers:
Increase the storage capacity of your 12th generation rack, tower, and blade servers by adding this Raid card. Dell PERC H710P RAID card is highly compatible with most of the rack, tower, and blade servers, including Dell PowerEdge R420, R520, R620, R720, R820, R720xd, M620, T420, T620 and many other 12th generation Dell servers.
Supports Up to 32 SAS, SATA HDDs:
Now connect up to 32 SAS or SATA interface hard disk drives and solid state drive and drastically enhance your server storage. The lower cost Dell H710P RAID controller has the efficiency to fulfill your ever-increasing storage needs and process the data at a faster rate.
Better Data Protection:
Strengthen your server's data protection capabilities as the Dell PERC H710P supports the most popular RAID levels such as RAID 0, RAID 1, RAID 5, RAID 6, RAID 50, RAID 60 and NVCache. During the power-loss event, the NVCache technology in H710P backs up the data to non-volatile storage and stores it for an unlimited period of time.
Boost Your Server Storage:
Create more room for heavy application database with the highly affordable H710P RAID card. The used Dell H710P RAID cards offer unmatched I/O performance for storage-intensive applications, streaming digital media environment, and heavy database applications.
Excellent Support for All Raid Levels:
Enhance the performance and reliability of data storage as the Grade "A" quality Dell H710P supports all RAID levels. Whether you need striping, mirroring, striping with parity, striping with double parity, or combining mirroring and striping. The RAID cards support all RAID levels such as RAID 0, 1, RAID 5, RAID 6, and RAID 10.
Delivers 6GB/s Data Transfer Rate:
Regardless of the drive spindle speed, the 6Gbps Dell H710P RAID card delivers significant performance improvements in both write and read applications. With 6Gbps controllers, you also receive improved signal integrity. The RAID card is ideal for high IOP and bandwidth applications, which means more users and faster backups are possible.
Advanced Software Options Available:
The advanced software options in the used Dell PERC H710P RAID card can help you to address key business challenges. The CacheCade software and Dell's Cut Through I/O feature boosts the transactional I/O performance of hard drives. Dell's Fast Path Software accelerates write-through I/O that significantly enhances the SSD performance.
Free Installation Help:
You need to follow certain processes while installing the Dell H710P RAID controllers. That is why we are available 24/7 to help you. Our installation services come for free, and you get support from our expert engineers. Our team offers you step by step guidance until your RAID card is successfully installed and running.
90 Days Standard Warranty:
The Enterprise Grade Dell H710P RAID controller comes with a standard seller warranty period of 90 days. If you face any technical problems with the RAID card during the normal working condition, then you have the right to claim for free repairs or replacement instantly.
Quick Delivery Across UAE
Server Basket has a proven track record of faster delivery with no extra freight charges. We understand your urgent need for powering up the server storage, and so we have associated with logistics partners all over UAE. They help us to deliver in Dubai, Sharjah, Abu Dhabi, and Fujairah, Ras AL Khaimah, Al Ain and other cities of UAE within 2-3 business days.