Refurbished Dell Precision Tower 7810 Workstation
AED 7,330 (-5%)
Best Workstation for AI & Graphic Designing
Supports Advanced Dual Processors
Large Memory for Handling Multiple Applications
Excellent Storage with HDDs & SSDs
Rigorously Tested & Certified by ISVs
Any Configuration Readily Available
Description
Whether you are a video producer, animator, graphic designer, or visual effects artist, your biggest hurdle is time. As design, editing, compositing, and visual effects tools grow in their capability and functionalities, the only limit is your creativity and your hardware.
Refurb Dell Precision Tower 7810 Workstation Price List:
WORKSTATION TYPE
PROCESSOR
RAM
STORAGE
PRICE
Refurbish Dell T7810 Workstation
(Basic)
Dual Intel® Xeon Processor E5-2678 v3 (2.50 GHz/12-core/30MB/120W)
64GB, DDR4
480GB SSD / 1TB 3.5 inch 7.2K RPM
Refurbish Dell T7810 Workstation
(Standard)
2 X Dual Intel® Xeon Processor E5-2696 v3 (2.50 GHz/18-core/30MB/120W)
64GB, DDR4
480GB SSD / 1TB 3.5 inch 7.2K RPM
Refurbish Dell T7810 Workstation
(Reliable)
2 X Intel® Xeon Processor E5-2643 v4 (3.40GHz/6-core/50 MB/135 W)
128GB, DDR4
512GB SSD / 1TB 3.5 inch 7.2K RPM
Refurbish Dell T7810 Workstation
(Powerful)
2 X Intel® Xeon Processor E5-2696 v4 (2.30 GHz/20-core/50 MB/135 W)
128GB, DDR4
512GB SSD / 1TB 3.5 inch 7.2K RPM
Boost your productivity with the Dell T7810
The cutting-edge dual-processor Dell Precision Tower 7810 workstation can handle computationally and graphically demanding workloads.






Powerful Configuration
The Dell Precision Tower 7810 is a dual-socket system with excellent specifications that costs 2499 AED and performs admirably when you look at performance per unit price, especially performance per unit time.
The Intel Xeon processors are scalable and allow you to swiftly process even the most complex of design elements and visual effects, allowing you almost zero lag when you are working, so every second, minute, and hour you spend is productive.
With the option of choosing between AMD and NVIDIA GPUs such as GeForce, Quattro, GTX, or AMD Radeon RX, you have the best combination ever – powerful processing and memory!
The ServerBasket advantage is the flexibility to fully customize your processor, GPU, Memory, and Storage – choose between enterprise-grade options that best suit your requirements and budget, instead of being boxed in by what default configuration options your hardware seller offers.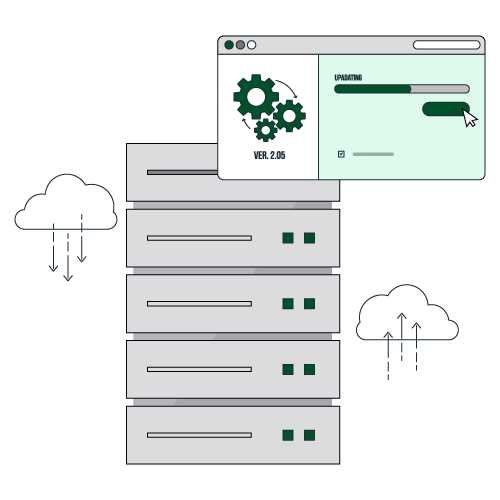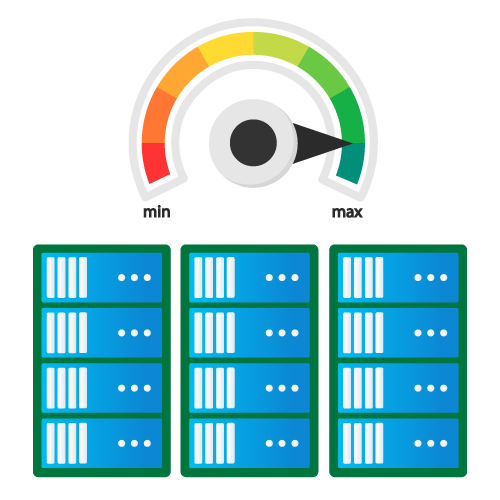 Improved versatility and speed
With successful applications in creative design, visual effects, animation, video editing, and so many more in the media and entertainment industry, the Dell 7810 is revolutionizing the way designers work.
The workstation's performance is automatically optimized using the Dell Precision Optimizer, which in turn adds to the versatility, performance, and speed that you need.
When you are able to choose the number of processor cores, memory, kind and scale of storage you need, naturally your machine is exponentially faster, scalable, and most importantly, versatile in different business scenarios.
Overall, the Dell Precision Tower 7810 offers remarkable speed and configuration versatility allows you to complete your projects on time, also enabling you to consider taking up larger projects and also reduce the number of designers, editors, or animators working on a single project, thus making the quality more consistent.
Deliver Large Projects in-time
The Dell 7810 is specifically designed to handle extremely high workloads. When you switch to working on a 7810, you are immediately able to do more in a shorter span of time. Your edits are faster, your renders are exponentially faster, and the lag while creating designs is almost nonexistent.
Take an example of a 5-hour video edit. You would typically do it with multiple edit stations and editors, thus incurring more cost, time, and overheads. With the 7810, you have the ability to make edits faster. You can now utilize the additional editors you may have needed for this project, on other projects, in turn resulting in a higher scale of projects delivered on time, and also a higher number of projects.
The Dell 7810 adds that scalability, increasing the scale, complexity, and volume of projects you handle concurrently.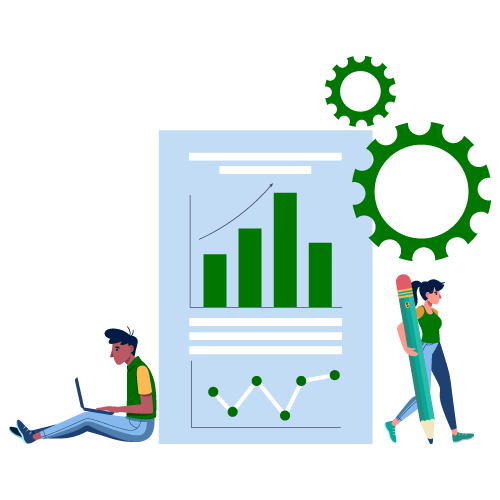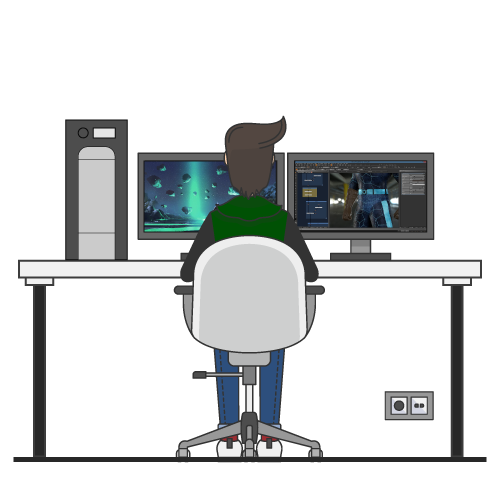 Best Visual effects
If you are a designer, we would be stating the obvious when we say, the more complex and innovative your visuals, the more pressure it puts on the system that processes and renders the visual. As visual effects and editing approaches increase in complexity, for example combining multiple green-screen shots, integrating them into static and dynamic backgrounds. With the right tools, you can literally create alternate realities, limited only by your creativity. And of course, the speed and performance of the machine you use. As an editor or compositor, you would know – the most important challenge is latency and render times.
With the Dell 7810, you get guaranteed performance that is benchmarked against industry-standard applications such as Avid, Maya, Flame, and Adobe After Effects, to name a few. What you get is precision and speed, which traditional workstations can never compare with.
Reduce Graphic designers
When you do more with each device and you do better, you tend to need fewer resources. Reduce the number of designers, animators, and artists working on each project so you can deliver more consistent quality. What more, your freed-up resources are now able to take up more work allowing you to increase revenue and reduce overheads while at it.
The Dell T7810 offers you the ability to transform your business operations as a media house or a creative agency. Bring in diversity, and make work more interesting, all with the sheer power and performance of your systems.
Tailored to your needs, the highly customizable 7810 workstations allow you flexibility and freedom with every component. Talk to us now and we can showcase how you can transform your business with refurbished Dell 7810 workstations.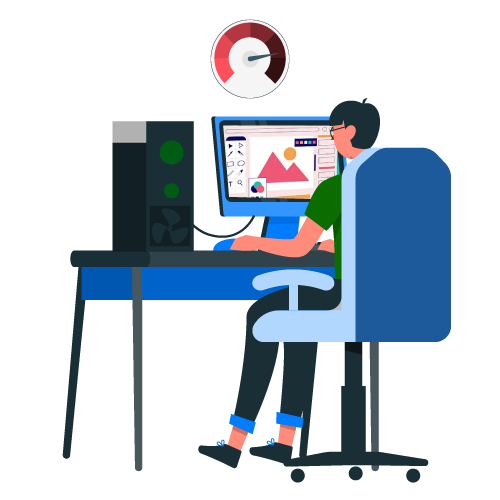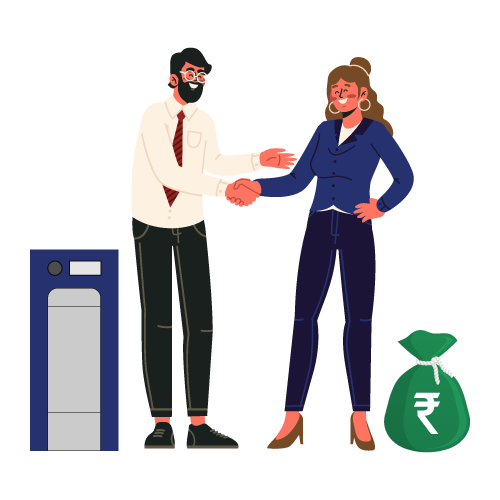 Affordable for everyone
Add the word creative to anything and there is a premium to it. At ServerBasket we understand the criticality of the machines that power the media and entertainment industry and have designed our refurbished workstation offering to help design agencies animation studios and media houses to take advantage of the significant price difference between new and refurbished systems.
As we mentioned earlier, the high customizability is not afforded by new workstations where you are restricted by the configurations made available, and building one from scratch is equally painful. We help you get the precise configuration you need, so you aren't paying a penny more than you need to.
Choose from our pre-configured Dell T7810 workstations, customize, or build your own. Talk to us and we will guide you to choose the best configuration that works for you. Lowest Price Guaranteed!
Configure as per requirement
Choose your processor – the number of cores you will need, the number of threads, the processor clock speed, the boost…every aspect of your processor is customizable.
If you are not sure what to choose, we will work with you to understand your day-to-day workload and make appropriate recommendations of processor type, whether you need a dual processor with a riser board, the memory you need, and the amount of storage. We will also help you identify the best SSD or HDD that will work with you, or a combination to make sure your Dell T7810 is an absolute powerhouse!
You can also choose the kind of graphics card you need based on the applications and the load on the GPU. The choices are almost limitless, and we will make it as simple as day for you.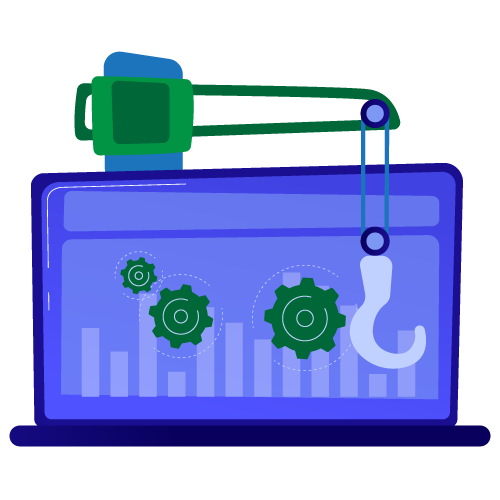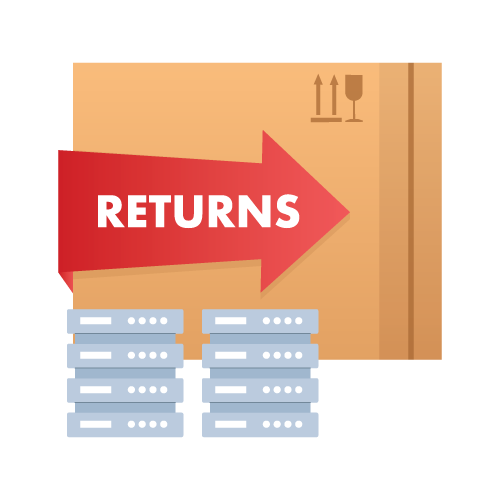 Easy Return back policy
ServerBasket has been in the business of Infrastructure sourcing and management for close to a decade now, and our experience is what helps us put out the best configurations money can buy. More often than not, our customers come back for more, and then again, some.
But if you are not satisfied with your purchase, give it back for a full refund. No questions asked. Our moneyback guarantee is aimed at making sure you are not just happy but delighted with what you get.
With no pressure to exchange, we will work with you to understand your challenges and may recommend alternatives – but the money-back guarantee stands – if you are not satisfied, you do not pay.
Instant delivery
Whether you buy one of the pre-configured Dell T7810 workstations, customize them, or build your own, we guarantee immediate delivery. If you are within the Dubai or Abu Dhabi areas, we can ship your workstation to reach you within a few hours, if you complete your order before 12 Noon on business days. Ordering over the weekend? We'll get it to you first-hour on Sunday!
We are able to offer super-fast delivery because each component is tested against the most stringent of standards both individually, and configured together as a workstation. This rigorous testing makes it both easy and fast for us to make sure you get your workstation as soon as you need it.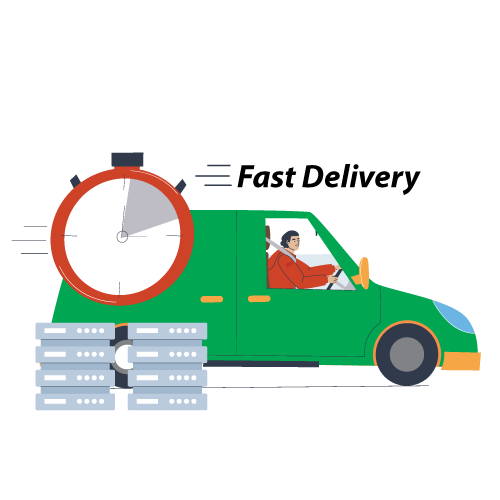 Specification
Additional information
| | |
| --- | --- |
| Brand | Dell |
| Form Factor | Tower |
| RAM Type | DDR4 |
| Memory Size | 256GB |
| Processor | dual Intel® Xeon® Processor E5- 2600 v4 Series |
| Processor Sockets | 2 |
| Max Storage | 12TB |
| PCI Slots | 6 |