Dell PowerEdge R930 Rack Server
Excellent Choice for Extreme Virtualization
Accelerate Your Enterprise Applications
Huge Processing Power
Industry Leading Internal Storage
Large RAM Capacity
Excellent Remote Management Features
Description
Are you looking for a highly reliable server with large scale virtualization for your business? Then buy this powerful Dell PowerEdge R930 Rack Server from us. PowerEdge R930 servers are the perfect choice for your business high-performance computing (HPC), providing high-level support for ERP, accounting, sales, CRM, and HR. With the compact memory provided by the rack server, the in-memory applications of databases such as SAP HANA are supported easily, presenting in-memory analytics in real-time and for Online Analytical Processing and Online Transaction Processing (OLTP). Free delivery, installation support, tech support, free quote are the add-ons for your purchases from Server Basket.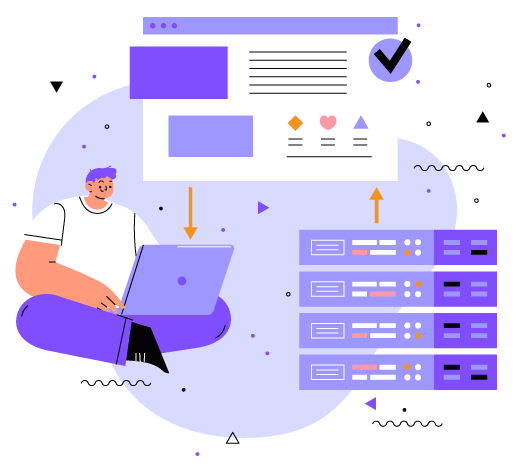 Excellent Choice for Extreme Virtualization:
Dell R930 Rack servers are the excellent choice for your large scale virtualization environments that requires the density of VMs per computation node and the most powerful performance. In the same way, if you want to get higher virtualization efficiency, the Dell PowerEdge R930 is the best choice as there are larger pools of RAM and CPU to oversubscribe VMs and avoid going for the external network frequently.
Accelerate Your Enterprise Applications:
The PowerEdge R930 servers are specially designed to meet the requirements of business-critical applications, which can get benefited from the right blend of RAM, CPU, and storage. Dell R930 delivers flexibility, efficiency, and industry-leading performance for IT environments and computation of data centers with ready onboard storage configurations and unmatched systems management optimized for significant enterprise applications such as ERP, in-memory databases, CRM, and OLTP.
Huge Processing Power:
The Dell PowerEdge R930 rack server is the right system for those who are looking for a powerful server with huge processing power. This server supports up to 4 Intel Xeon E7-4800 v4 CPUs and E7-8800 v4 processors, which offer more comprehensive memory bandwidth and a higher number of cores compared to the v3 processors. Each processor can support up to 24 cores and totaling for four CPUs, up to 96 cores are available. The processing power of the rack server increases with the increase in the number of cores, and there will be greater support for the added virtual partitions.
Industry Leading Internal Storage:
Do you need a server with huge internal storage? Then the Dell R930 server is the best choice as has abundant storage options. It supports nearline SAS HDD with 7.2K rpm, up to twenty-four 2.5 inch hot-plug 6Gbps or 12Gbps speed SATA or SAS SSD, SAS HDD with 15K, 10K rpm. The industry-leading internal storage also supports 2.5 inch PCIe SSDs with up to 8 front-accessible Dell PowerEdge NVMe Express Flash PCIe SSD. You can expand your internal storage of Dell R930 for your growing business.
Large RAM Capacity:
With the Dell R930 server, you can get a larger RAM capacity of up to 12TB with 96 DIMM slots loaded with 8GB or 16GB or 32GB or 64GB or 128GB DDR4 modules. It can support both RDIMM and LRDIMM with a speed of 2400MT/s.
Excellent Remote Management Features:
The PowerEdge R930 server comes with a standard iDRAC8 Express (integrated Dell Remote Access Controller) as a default for your remote management, and you need not add any additional software to it. You also have an option to upgrade it to iDRAC8 Enterprise. The iDRAC8 with Lifecycle Controller helps you in developing data center solutions, which can improve your business. There is also an upgrade option for 8GB or 16GB vFlash media.
Free Installation &Tech Support:
Server Basket offers you free installation assistance and tech support. For our customer's convenience, we are available 24/7, 365 days, at your service. You can call, e-mail, or chat with our experienced technical executive to resolve all your issues, and clarify your doubts regarding Dell PowerEdge R930 rack servers.
3 Years Assured Dell Warranty:
You can enjoy a three-year warranty period on your purchase of Dell PowerEdge R930 server from the Server Basket. Our warranty period only can affirm you that our servers are purely genuine and free from any kind of hardware defect. If you experience any problem during the warranty coverage period, then we are here for the free repairs or an instant replacement depending upon the product's condition.
Quick Shipping All Over UAE:
Server Basket is offering you instant shipping facility all over the UAE. We also provide free delivery to your place in the UAE including Al Ain, Dubai, Sharjah, Abu Dhabi, Ras Al Khaimah, Dibba Al Fujairah, etc. We assure you that you can have a great shopping experience with us.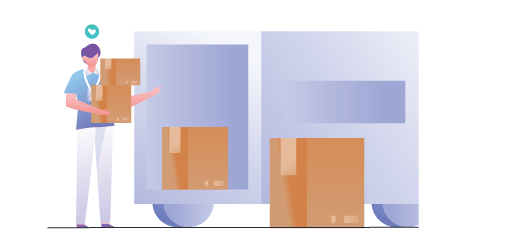 Specification
Additional information
| | |
| --- | --- |
| Brand | Dell |
| Form Factor | 4U Rack |
| Core Options | 10, 12, 14, 16, 18, 20, 22, 24, 8 |
| Max RAM | 12TB |
| RAM Type | DDR4 |
| Processor | Intel Xeon E7-4800 v4 Processors, Intel Xeon E7-8800 v4 Processors |
| Processor Sockets | 4 |
| Max Storage | 96TB |
| PCI Slots | 10 |