Magento Dedicated Hosting
Does your e-Commerce business need to have higher availability of the website forimproving profit margins?We offer Magento Dedicated Hosting,
Description
/ WHAT WE PROVIDE /
Our Best VPS Features
Does your e-Commerce business need to have higher availability of the website for improving profit margins? We offer Magento Dedicated Hosting, which specifically fits running websites and applications on e-Commerce solutions with optimized performance and increased speeds. It ensures to keep the websites available to your users with zero downtime. Our hosting package comes with easier and simple deployment of servers without facing difficulties over technicalities. You can allow accessing web applications, emails, and databases completely with automated monitoring of servers. The hosting solution integrated with advanced firewalls and SSL certification to avoid malicious attacks. You can upgrade your server under Magento hosting as it has a scalability feature. We facilitate access to high-end applications or websites effortlessly with unlimited bandwidth. Free technical support is available to resolve your hosting issues.
Suitable for E-Commerce Applications
We provide Magento dedicated servers, which create a reliable and stable platform for the smooth running of e-Commerce applications. You can maintain your e-Commerce website with increased sales and revenues while giving your website access to many users. The hosting services assist in meeting your business requirements.
Choose from Wide Range of VPS Plans
Our Magento hosting plans enable the e-Commerce websites to be in high availability that attracts more users. You can easily manage and control the business or website operations to ensure 100% uptime for server performance. The reliable hosting servers improve loading times and boost up your website performance.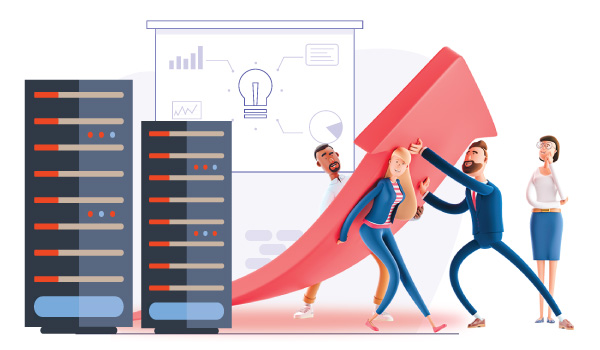 Quick and Easy to Deploy
Server Basket provides premium quality services, including quick deployment after choosing a suitable hosting plan. If you have any issues with the deployment, our support team assists you in overcoming the hassles of the process by providing in-detail information. We offer simple and easier deployment services without any delay.
Full Root Access
Our hosting servers integrated with a powerful cPanel that provides complete root access to the users for managing and monitoring the servers. You can create email accounts and install applications easily via a user-friendly web interface without having prior technical knowledge or system administration that automates your daily tasks.
Completely Scalable Hosting
We offer the best managed hosting for Magento that comes with a scalable feature to upgrade or downgrade your server size. You can scale to the desired size with just 1-click and no downtime issues based on your demanding needs, no matter whether it's a small or large enterprise.
No Bandwidth Usage Limit
You can upload an unlimited number of videos, images, and content on your website as we offer unlimited bandwidth usage under our hosting plan. We don't restrict the amount of traffic that your website or application receives. You can run e-commerce websites, news portals, media sites, etc., smoothly.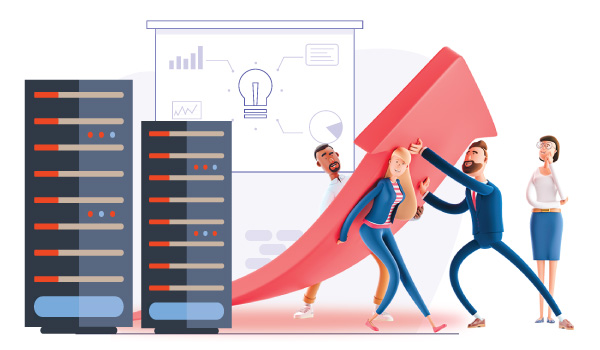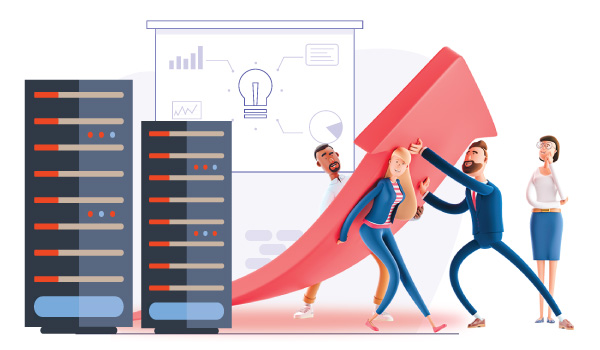 Advanced Magento Security
We protect our Magento servers with firewalls and automated firmware upgrades to ensure data security. The servers have in-built SSL certification that secures your website and communications between server and clients. You can schedule automated data backups weekly, monthly, or yearly to protect your website from malware attacks.
Free 24/7/365 Support
If you're facing any server issues, you can contact our expert team, who is always available via email, phone or chat to sort out your problems. You can get immediate technical assistance from our end and maintain a smooth workflow of your website without downtime issues.