Dell Precision Tower 7810 Workstation Rental
AED 684 (-5%)
Packed with Huge Graphical Power
Suitable for Short Term Designing Projects
Create Designs and Visualize in Real Time
Best Option for Compute Intensive Works
Professionally Certified by Leading ISVs
Rigorously Tested at Multiple Levels
Quick ROI with Affordable Rentals
Description
Are you looking for a powerful workstation that can fulfill your graphical, designing, and visualization needs for a while? Do you want to find a solution that helps you with your short-term projects? Server Basket puts forward the Dell precision 7810 workstation with excellent rental deals for its users. Customers can process all kinds of works ranging from simple designing to intensive computing without any downdrifts and performance issues. With the latest Intel Xeon processors, abundant memory, impeccable storage, super-fast graphics cards, these Dell 7810 workstation is everything the engineers, designers, creators, architects need to carry out their extreme workloads. Renting this 7810 workstation for your time-limited projects is the finest and the most affordable option that falls within your fiscal limits. They guarantee better ROI when compared to buying a new workstation. Dell 7810 workstations are tested in extreme conditions and are certified by leading ISVs for their eminence and credibility. Contact us right away to know all about our affordable rental deals. Along with a trustworthy workstation, you get free installation and technical support along with quick delivery services anywhere in the UAE.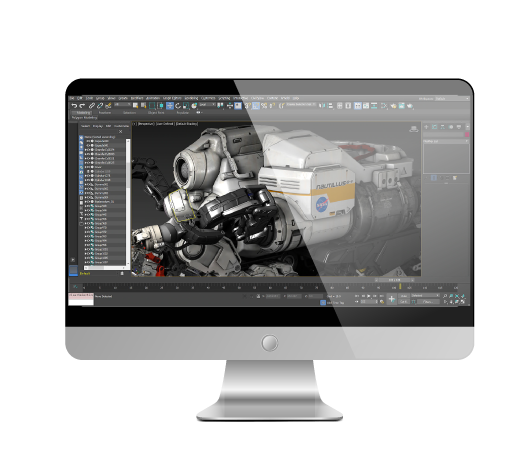 Packed with Huge Graphical Power
Provide exceptional performance to your graphics-driven workloads using the eminent Dell precision 7810 workstations. They can support both AMD FirePro and NVIDIA Quadro graphics cards for your 2D, entry-level 3D, mid-range 3D, high-end 3D workloads. Most popular graphics cards, inclusive of AMD FirePro W8100, W5100, NVIDIA M5000, K2200, NVS 310,510,315, etc., which possess excellent graphical power, come with this workstation. The Dell 7810 workstation is a top choice for creators, editors, and graphic designers.
Suitable for Short Term Designing Projects
If you have just signed any short-term projects or you need a workstation for temporary works, then you should definitely consider renting our Dell Precision 7810 workstation that has all the qualities that a perfect workstation would ever need. Renting these workstations will allow you to accomplish your projects before the deadline by spending a few bucks from your capital. Renting this workhorse is the perfect and most advantageous solution to work on your short-term projects.
Create Designs and Visualize in Real Time
Are you in search of versatile workstations that help you create and analyze your variable workflows effectively? Check out the Dell Precision tower 7810 workstation available for lease at Server Basket that is empowered with excellent solutions to provide mind blowing productivity to fulfill the most demanding designing and visualization workflows. This Dell 7810 workstation is one of its kind that is built sturdily to deliver an unparalleled user experience at all possible times.
Best Option for Compute Intensive Works
Do you want a workstation that can resist your high-end computing workloads? The Dell 7810 workstation supports numerous Intel processors, inclusive of E5-2603 v4, E5-2650 v3, E5-2623 v3, etc. With a memory up to 256GB and 4 internal drive bays that can support 16TB storage, this workstation can be the best fit for your computer-intensive workloads. The huge number of cores, excellent speeds, reliable GPUs allow you to work on the most complex workloads with utmost ease and efficiency.
Professionally Certified by Leading ISVs
Need proof that we are the best? Our Dell tower 7810 workstations are certified by Independent software vendors. This ISV certification attests that the workstation is engineered with perfectly functioning hardware and software for its future use. They assure you that these Dell 7810 workstations are liable and capable of running the most complex applications effectively with the hardware you have chosen, delivering optimum performance and productivity for your exhaustive high-end workloads for more extended time periods.
Rigorously Tested at Multiple Levels
Are you concerned about the quality and performance of the Dell 7810 workstation you rent from us? Every Dell precision tower 7810 workstation you find on our rental page is subjected to numerous testing levels under strict supervision to prove its rigidity and credibility. We perform these rigorous tests in burn-in conditions to ensure that the 7810 workstations can endure severe work environments without any issues. Server Basket never disappoints you when it comes to its workstations.
Quick ROI with Affordable Rentals
Nothing can ever be better than quicker returns with minimal investments. Can't argue with that, can we? With the affordable and practical rental prices we impose on our Dell precision tower 7810 workstations, you not only save your money but also bag a decent ROI you deserve. Every customized Dell 7810 workstation will be tagged with reasonable rental deals compared to any other vendor in the UAE. We continuously strive to benefit you with our rental workstations.
Choose Hardware As Required
Being a little picky with hardware specs is no longer a hindrance to worry about. We give you the liberty to choose the hardware for the Dell tower 7810 workstation you rent. No matter which memory, storage, graphics card, processor you anticipate, we will customize your workstation with the exact capacity and quality you wish for. With us, you get a chance to choose and rent the workstation with specifications you insist on to run your diversified workloads.
Rental Service Available Across UAE
Are you from UAE and need a powerful workstation to rent? Server Basket extends its rental services to all its customers of our country to design and simulate their workflows. Your Dell Precision tower 7810 workstations will be at your desired destination within 2-3 days after you sign the lease agreement. The workstation will be packed and sealed perfectly to shield itself from a tedious journey. We account for our services with pride around the entire UAE.
Free Technical & Installation Assistance
Do you need a little push for setting up your workstation? Rely on us for that as we offer installation assistance by the trained engineers to our customers who rent the Dell 7810 server from us. We will constantly be within your easy reach to help you with technical doubts and problems you face. Server Basket intends to provide this installation and tech support without any charge. We'll make sure you are genuinely comforted by our hospitality.