HP ProLiant DL360 Gen10 Server
Secure & Performance Driven Server
Supports Dual Scalable Intel CPUs
Space Saving 1U Rack Chassis
Enhanced Storage Capacity
Perfect for Virtualization and Cloud Solutions
Quality Certified and Thoroughly Tested
Description
Are you looking for a performance-driven, secure, and dense server for your data center in the UAE? Then HPE DL360 Gen10 Server is the best option that can be deployed for high-performance computing, database, and virtualization. You can use the server's dense platform for various workloads in the space-constrained environments, and the maintenance is easy as the lifecycle management tasks can be automated using HPE iLO 5 and HPE OneView. Buy HPE ProLiant servers from Server Basket's online store now and avail free delivery, installation assistance, and 24/7 tech support at the lowest prices with a seller warranty of three years.
Server Model
Processor
RAM
Storage
Price
HP ProLiant DL360 Gen10 Server
(Basic)
40Core / 80vCPU ( Dual Intel Xeon Processor 6148 / 2.4 GHz)
64GB DDR4
2 x 600 GB 2.5-inch SAS HDD (1.2 TB)
HP ProLiant DL360 Gen10 Server
(Reliable)
40Core / 80vCPU ( Dual Intel Xeon Processor 6148 / 2.4 GHz)
128GB DDR4
2 x 600 GB 2.5-inch SAS HDD (1.2 TB)


HP ProLiant DL360 Gen10 Server
(Standard)
40Core / 80vCPU ( Dual Intel Xeon Processor 6148 / 2.4 GHz)
256GB DDR4
2 x 600 GB 2.5-inch SAS HDD (1.2 TB)
HP ProLiant DL360 Gen10 Server
(Powerfull)
40Core / 80vCPU ( Dual Intel Xeon Processor 6148 / 2.4 GHz)
384GB DDR4
2 x 600 GB 2.5-inch SAS HDD (1.2 TB)
Above Configuration also Includes
2 Sockets Processors and Intel® Xeon® Scalable Processor Family with up to 28 cores/ Smart Memory supporting up to 3.0 TB max with 24DIMM Slots/Smart Array Controller /1xE208i-Raid controller / (raid 0,1,5) support/support/ 2 PCIe slots /iLO Management Port/4X1Gb Network Lan Ports /Power Cable/Dual Hot Plug, Hot Swap Dual HPE 500W Power supply/Rail kits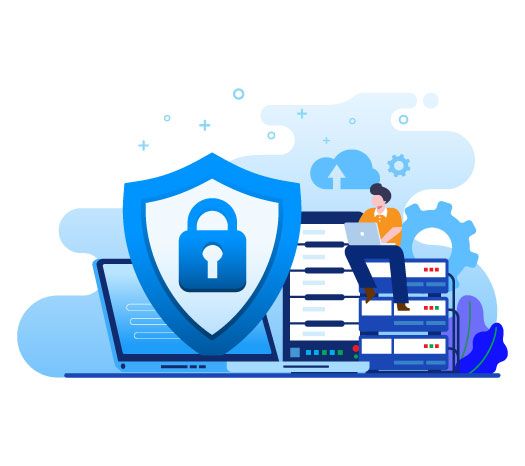 Secure and Performance-Driven Server:
The HP DL360 Gen10 server offers high security, flexibility, and agility without any compromise. The latest Integrated Lights Out (iLO) 5.0 module provides enhanced security with updated firmware and an HPE custom chip. Unified Extensible Firmware Interface (UEFI) is an industry-standard that enables Secure Boot and Secure Start for greater security. There is additionally an option to choose the intrusion detection kit and Trusted Platform Module that can inhibit unauthorized access to the chassis.
Ideal for Space Constrained Environments:
The DL360 Gen 10 server is ideal for space-constrained environments as you can deploy the dense platform for diverse workloads. This 1u rack server can be maintained easily by automating the management tasks of crucial server lifecycle with HPE iLO 5 and HPE OneView. However, the server does not compromise with its performance.
Supports Dual Scalable Intel CPUs:
The HP ProLiant DL360 Gen10 server has an Intel C621 chipset, which supports the family of 2nd generation Intel Xeon Scalable Processor such as Platinum 8180M Processor, Gold 6262V Processor, Silver 4216 Processor, Bronze 3106 Processor, etc. You can choose a maximum of two processors among bronze, silver, gold, and platinum variants with a minimum of 4 cores to 28 cores max.
Multiple Storage Options Available:
There are multiple storage options available with different chassis configurations. You can choose depending on the requirements of the workload. Go for either hpe proliant dl360 gen10 8sff
drives upfront with and optional drive cage supporting 2 NVMe / 2 SFF drives, 2 dual UFF drives, or 10 SFF NVMe drives upfront, or 4 LFF drives upfront. The maximum storage capacity of DL360 Gen10 is 168.3TB, with an 8+2+1 drive option.
Huge Memory for High-Performance Computing:
The DL360 Gen 10 server comes with DDR4 smart memory at a speed of 2933 MT/s, has 24 DIMM slots, and a maximum memory of 3TB for LRDIMM. Each processor will support 12 DIMM slots and 6 memory channels. HPE Persistent Memory is useful for high-performance computing with a vast memory capacity of up to 6TB with each slot holding up to 512GB RAM. It is supported only on the 2nd generation Intel Xeon Scalable Processors, particularly on Platinum 8200, Gold 4215, Gold 5200, and Gold 6200 only.
Enhanced Management Features:
The HPE Proliant provides embedded management with the Integrated Lights Out (iLO) 5.0 module. You can choose an optional intrusion detection kit and a Trusted Platform Module to prevent unauthorized access to the HPE DL360 Gen10 rack server chassis. To manage many generations of HP servers, HPE OneView helps you to allocate resources quickly when needed.
Budget Saving Deals on All Configurations:
Choose any configuration, and Server Basket assures you the lowest prices. Grab the best deals with genuine components and that too within your budget. Compare our prices with any of the other sellers in UAE and then buy. Get affordable servers like HPE Proliant dl380 Gen10, HP ProLiant DL360 Gen10 server, etc.. from Server Basket
3 Year Standard Warranty:
At Server basket, we give a warranty of 3 year for your hpe proliant dl360 gen10 server from the seller. You can always contact us any time within the warranty period if you find any problem in the functioning of the HPE server. We thoroughly test our products from our end before dispatching them to our customers. Our support team works 24/7 for the convenience of our clients.
Free Tech and Installation Assistance:
We offer free installation assistance to our customers. We have a dedicated team of tech support available whatever your time zone may be. Server Basket provides you a much better approach than any of the other suppliers all over the UAE.
Fast and Safe Delivery in UAE:
Purchase HPE Proliant DL360 Gen10 server from Server Basket to get swift delivery anywhere in the UAE, including Dubai, Ras Al Khaimah, Sharjah, Abu Dhabi, Fujairah, Ajman, etc. We send our products to our clients with multi-layered industrial-grade packaging to ensure safe delivery.
Specification
Additional information
| | |
| --- | --- |
| Brand | HP |
| Form Factor | 1U Rack |
| Processor | Intel Xeon Scalable Processors |
| Processor Sockets | 2 |
| RAM Type | DDR4 |
| Memory Size | 16GB, 32GB, 64GB, 8GB |
| Memory Slots | 24 |
| Max RAM | 3TB |
| Max Storage | 153TB |
| Hard Drive Bays | Upto 10 x 2.5" Drives, Upto 4 x 3.5" Drives |
| Hard Drive Options | NVMe SSD, SAS HDD, SAS SSD, SATA HDD, SATA SSD |
| PCI Slots | 3 |
| Supported GPU Card | NVIDIA Quadro P2200, NVIDIA Quadro RTX 4000 |
| Internal RAID Controllers | P408i-a SR Gen10, P408i-p SR Gen10, P816i-a SR Gen10, P824i-p MR Gen10 |
| External RAID Controllers | P408e-p SR Gen10 |
| Power Supply | Dual |
| Warranty | 3 Years |
| Remote Management | Yes |
| Supported Remote Management | iLO 5 |