Refurbished Dell PowerEdge R520 Server
Powerful Refurbished Rack Server
Customize Your Own Configuration
Suitable for Startups & SME Businesses
Loaded with Intel Xeon E5-2400 V2 Processors
Good Memory Capacity
Increased Storage Options
Description
Are you searching for an efficient and affordable server that is best suitable for your Data-intensive applications? Then Refurbished Dell PowerEdge R520 Server is the right platform. Server Basket provides a custom-configured refurbished Dell PowerEdge R520 server by understanding your business requirements. The refurbished Dell PowerEdge R520 Rack Server has a flexible platform that is fit for IT environments and business applications. It comes with the best processor, I/O storage, and extensive memory options. Refurbished Dell PowerEdge R520 Rack Server supports a wide range of features that enhance your web interface by implementing secure and easy access to your data. The excellence of this server is, that it has customized configuration at reasonable prices. Refurbished Dell PowerEdge R520 server will also support team collaboration, monitoring, and remote management. Server Basket not only sells refurbished R520 at the lowest price in UAE but also offers a range of free services like pre-sales assistance, installation support, expert tech support, and one year warranty.
Server Plan
Processor
RAM
Storage
Price
Dell R520 Rack Server
(Basic)
8 Core / 2 x E5-2418L
64GB DDR3
2 x 900GB SAS
Dell R520 Rack Server
(Reliable)
8 Core / 2 x E5-2418L
128GB DDR3
2 x 900GB SAS
Dell R520 Rack Server
(Standard)
12 Core / 2 x E5-2420
256GB DDR3
2 x 900GB SAS
Dell R520 Rack Server
(Powerful)
12 Core / 2 x E5-2420
384GB DDR3
2 x 900GB SAS
Suitable for Virtualization
Refurbished Dell PowerEdge R520 Server supports great virtualization as it has different isolation keys that increase the usage of resources by running different operating systems simultaneously and acting as one host. Dell R520 server supports Citrix Xen Server, VMware vSphere & RedHat Enterprise Virtualization technology that you can use to better your virtualization experience. Refurbished Dell PowerEdge R520 Server presents excellent support and increases the growth and the economy of business.
Compatible with Intel Xeon E5-2400 Processors
Refurbished Dell R520 Server has two sockets for the processor and it supports two Intel Xeon Processor E5-2400 v2 families. It has multiple core capacities like 4, 6, 8, 10, 12, and up to 16 cores which are optional, and you can choose the cores as per your requirement. Each core cache capacity is 2.5MB, and the Intel QPI link has 6.4GT/s, 8.0GT/s, or 7.2 GT/s.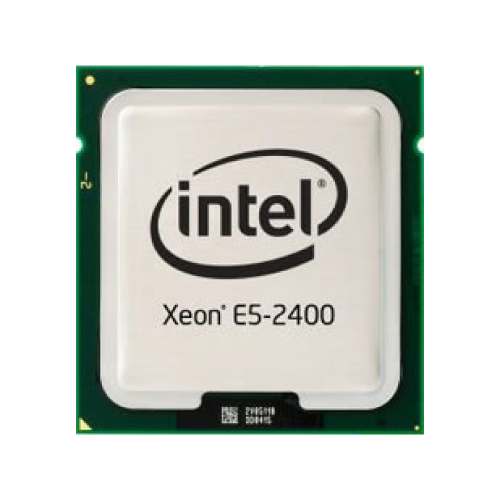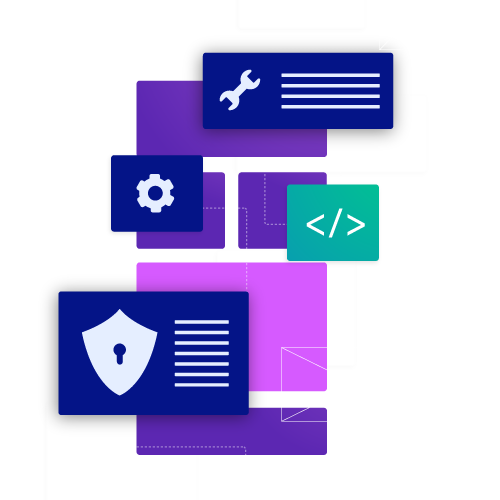 Ample Storage for Data Intensive Applications
Are you looking for a server that delivers excellent performance and storage scalability for big data-intensive applications? With excellent storage options, the Dell PowerEdge R520 8LFF server offers high-capacity storage for your mission-critical applications. This flexible server supports up to 8 3.5″(LFF) drives and offers up to 32TB of storage space. To manage the LFF drives, you can use one of the Raid controllers from Dell PERC H310, PERC H710, PERC H710P, or Dell PERC H810 Raid controller.
Extensive Memory Capacity
Refurbished Dell PowerEdge R520 Server is engineered with six memory slots, and 12 DDR3 DIMM slots, for a two-processor configuration. DIMM slots support 2GB to 32GB memory, and it can extend a maximum up to 384GB if all the DIMM slots are used and the supported speed is 1600MT/s. Refurbished Dell PowerEdge R520 Rack Server offers the optimal memory to help you in network enhancement and faster browsing.
Grade "A" Quality Hardware Parts
Server parts are secondary core elements to help your business growth and performance. No matter which industry we are supplying, we always choose Grade "A" quality hardware components. We always ensure to provide the best quality servers to our customers. Quality of a Refurbished Dell R520 Server from the Server Basket is similar to a newly purchased server.
Custom Configure R520 to Your Needs
You can buy a Refurbished Dell PowerEdge server with your customized components. Server Basket provides you the facility to choose your server configuration depending upon your business requirements and select within your budget. Refurbished Dell PowerEdge Rack server comes with dual processors, extensive I/O slots, massive memory capacity, hard drives, and Raid configurations. Now choose your required storage, RAM memory and other components and save money.
Save Budget with Low Cost R520
You can get 100% satisfaction on buying a server only at ServerBasket. Compared to the other server providers selling in the market, ServerBasket will provide the best discount rate and reasonable prices. We always care about our customer's wealth and satisfaction, and that is the reason we won't compromise on the services and quantity.
Quick Shipping Available Across UAE
We provide the free shipping service and deliver your server within 2 to 3 working days. Server Basket gives you the tracking details from so that you can track the delivery of the server. We sell the server all over the UAE including Dubai, Ajman, Abu Dhabi, and many other cities.
24/7 Tech Support from Experts
Server Basket provides 24/7 Tech Support from expert team on the broad range of servers. We give a free demo with installations, and we will be there with you in resolving issues. We focus on helping you to use the Dell R520 server more effectively.
SB One Year Warranty
Server Basket ensure to provide the best quality servers, and this is the reason we are providing one year warranty on refurb Dell R520 rack server. Also, we are giving a 90 days warranty for chassis and barebones. The warranty period will begin from the first day of delivery of the server.
Specification
Additional information
| | |
| --- | --- |
| Brand | Dell |
| Form Factor | 2U Rack |
| Processor | Intel Xeon processor E5-2400 Product Family |
| Processor Sockets | 2 |
| RAM Type | DDR3 |
| Memory Size | 16GB, 2GB, 32GB, 4GB, 8GB |
| Memory Slots | 12 |
| Max RAM | 384GB |
| Max Storage | 32TB |
| Hard Drive Bays | Upto 8 x 2.5" Drives, Upto 8 x 3.5" Drives |
| Hard Drive Options | SAS HDD, SAS SSD, SATA HDD, SATA SSD |
| PCI Slots | 4 |
| Internal RAID Controllers | PERC H310, PERC H710, PERC H710P, PERC S110 |
| External RAID Controllers | PERC H810 |
| Power Supply | Dual |
| Warranty | 1 Year |
| Remote Management | Yes |
| Supported Remote Management | iDRAC7 Enterprise, iDRAC7 Express, iDRAC7 with Lifecycle Controller |