16GB DDR4 RAM For Dell & HP Servers
AED 133 (-10%)
16GB DDR4 RAM
Supports All Brand Servers
Capacity: 16GB
Speed: 2133-4266 MT/s
High Memory Speed
Buy Back Guarantee
Description
Buy 16GB DDR4 RAM for Dell, HP, IBM, Cisco Servers at Good Price in UAE | Buy Back Available
Want to run your applications at higher speed and reliability? Then it's the time to upgrade your existing server with highly affordable 16GB DDR4 RAM. This High-end RAM is compatible with all server brands like Dell, Cisco, IBM, Fujitsu, HP, etc. and offers exceptional performance. Save more with the latest 16GB DDR4 RAM as it comes with the latest technology that lowers your server's total energy consumption. Get powerful and faster solutions while your massive workloads are easily processed. We offer 16GB DDR4 that RAMs that are fully compatible with your server at a very competitive price. Buy in bulk, to enjoy more discounts. With us, you also enjoy benefits like quick shipping, free installation help, best warranty, and Buyback option.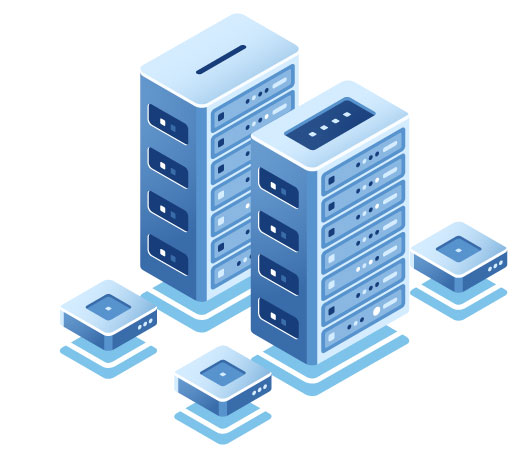 Increase Your Server Performance:
Pack more memory into your server than before. Engineered with 16GB memory capacity and DDR4 technology, this high-end RAM is designed to enhance your overall server performance. Now run massive applications like big data analytics, HPC, virtualization, and other applications without any frustrating delays.
All Leading Brands Available:
DDR4 RAMs for All Servers:
Server Basket stocks a range of hard drive brands that can easily fit into the rack, tower, and blade server of any brand. You get the option to choose from a range of brands and memory speed that fits your server, business needs, and budget. The low-cost 16GB DDR4 RAM is compatible with all leading server brands like Dell, HP, Cisco, IBM, etc.
Smoother Multi-Tasking:
With higher capacity and great speed, this 16GB DDR4 memory is ideal for multitasking. Run multiple applications simultaneously without worrying about the latency issue. The enterprise-grade 16GB DDR4 Memory available with us are embedded with the latest technology that helps the server to multi-task very smoothly.
Rigorously Tested & Certified:
Testing is a cornerstone of Server Basket's commitment to delivering highly reliable 16GB DDR4 RAMs. We ensure that every DDR4 memory module must pass our dynamic quality testing process. It's a unique process where we further screen out the potentially defective RAM modules before they are shipped. With us, you get highly reliable modules that help to reduce today's and tomorrow's total cost of ownership.
High Memory Speeds:
Fuel up your old server with the next-gen 16GB DDR4 memory. DDR4 Memory doubles the capability of your Processor. The applications read/write are performed at a faster rate as we have RAMs that come with high data transfer speed. You can choose from a range of 16GB DDR4 Memory modules with different transfer rates of 17000, 19200, 21300, and 23400MHz.
Better Warranty than Competitors:
Our warranty means that the 16GB DDR4 RAM provides 100% efficiency for years. We provide better warranty coverage than our other competitors in the UAE. The warranty coverage for refurbished RAMs is for 90 days, whereas the new 16GB DDR4 RAMs come with a 1-year warranty. Whether you are opting for a new or refurbished DDR4 RAM, you get an extended warranty period when compared to our competitors. You can claim for free RAM replacement in case of any unexpected failures.
Free Installation Support:
We believe in offering excellent customer satisfaction and so offer free installation support as part of the package. You need to take care of certain aspects during the RAM installation. Aspects like, you should be working in a static environment, and you have to discharge the residual, locate the memory slots on your server, and many more. Our team is comprised of expert engineers who would guide you step by step until and unless the RAM card is successfully installed and running.
Buyback Option Available:
What to do with the 16GB DDR4 RAM in the future when your server requires a higher upgrade? Just sell us back. We provide the Buyback option to all our clients where you can sell your old RAM to us at a pre-fixed value. With us, much of your IT investments are reduced while you enjoy higher business productivity.
Instant Shipping in UAE:
As soon as we receive your order, we instantly test, pack, and ship the 16GB DDR4 RAM. Our logistic partners have centers all over UAE that allow us to deliver the product within a few days without any extra freight charges. We deliver to all major and small cities of UAE like Abu Dhabi, Dubai, Ajman, Fujairah, Sharjah, Umm AI Quwain, etc.