Description
Are you on the outlook for a reseller web hosting package? Do you want to mark your presence as a hosting provider and look forward to foremost Linux reseller hosting? The current market trend reveals huge demand for hosting services. Server Basket renders effective and money-saving reseller hosting services. Get numerous advanced features, add your own to the existing ones, set your price, and then resell it to specific niche clients. We at Server Basket provide you with an array of Linux reseller hosting plans. These plans range from basic to corporate needs. Regardless of business size, these are compatible for small to large-scale businesses.
Choose from available Linux Choices, including Ubuntu, Fedora, RedHat, and much more. Don't let go of the best opportunity for opting for ideal reseller hosting plans at the lowest reasonable prices. With our reseller hosting solution, allocate more server space, increased bandwidth, and many other resources to the customers. Add markup on existing costs and generate more returns from your end-users. Being a to-notch reseller hosting service provider, we maintain assured 100% uptime within tier 4 data centers.
Linux Reseller Hosting Plans:
| Plan Type | CPanel ID's | Storage (SSD) | Bandwidth | Annual Price |
| --- | --- | --- | --- | --- |
| Basic | 10 | 100GB | Unmetered | |
| Professional | 15 | 150GB | Unmetered | |
| Premium | 20 | 200GB | Unmetered | |
| Premium Plus | 20 | 250GB | Unmetered | |
| Corporate | 25 | 500GB | Unmetered | |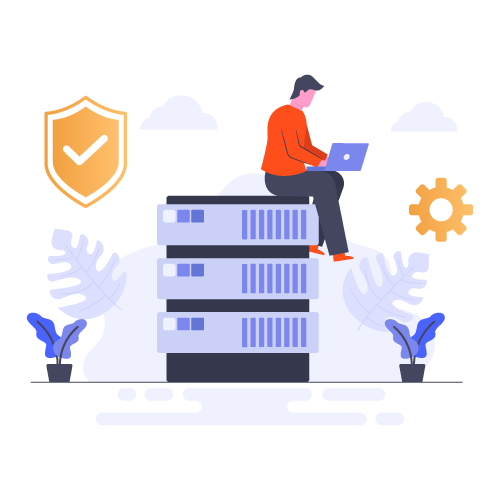 Start your Own Hosting Company
With our top-notch quality and appraised reseller hosting, and budget-friendly plans start your own hosting business. Plum for the foremost appropriate hosting plan as per your customization. Choose the plan most compatible with your applications with high stability. Our reseller plans offer an open-source environment perfect for .NET applications. Grab cost-effective reseller hosting plans which are easy to set up and provide optimum security.
Create a Huge Number of Reseller Accounts
If you want to expand your hosting business marking an excellent reputation across the hosting industry, then count on our exclusive hosting services. Our hosting servers are reliable enough to offer the capability of creating an immense number of reseller accounts. The outstanding capacity allows numerous clients to start their journey within the hosting industry at an affordable price. With us, unlock superior top-quality servers, perfect fit for hosting a number of client applications, blogs, and resellers' websites.
Suitable Plans Available for Resellers
Explore our absolute range of 100+ Linux Reseller Hosting plans. This list comprises cPanel/WHM hosting plans. To access the maximum possible performance count on Plesk hosting plans. Our broad range of hosting plans offers high productivity, a compatible hosting environment, and 100% uptime round the clock for your websites. Considering wide and distinct requirements, we allow customers to customize plans as per their requirements. Design your reseller hosting plans to elevate your business growth.
Easy Accessible Control Panel
Don't have the technical knowledge and are worried about interacting with hosting services? Well, with our customer-friendly control panel, you don't need to worry about accessibility. You can easily access hosting services and customize them as per the end-user requirements based on graphic clicks and drop-down menus. Furthermore, you can choose a reliable control panel based on the ease of interaction with the hosting platform.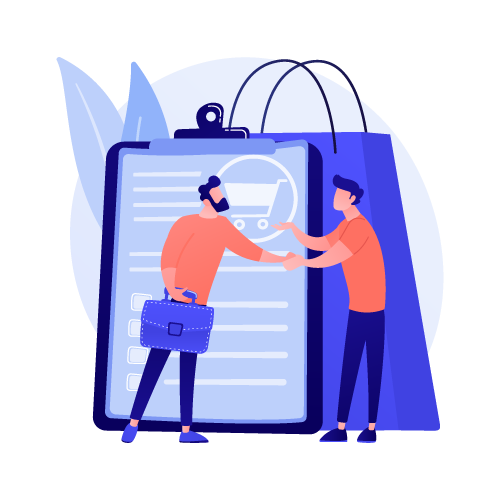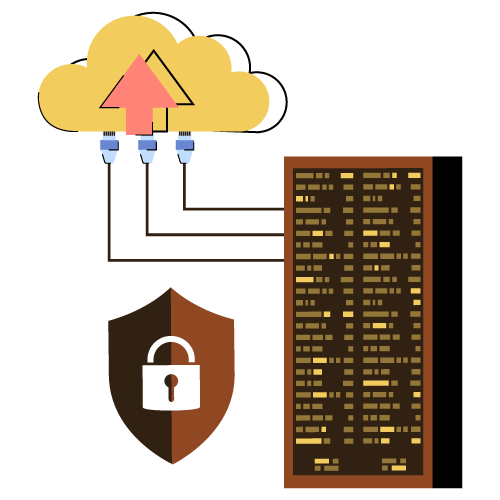 100% White Labelled
With Server Basket's Linux reseller hosting, easily start your white-labeled hosting business by creating your own hosting website, company page, predefined costs of hosting. With our Reseller hosting plans, you will be the sole owner of the hosting plan and amend the services & costs as per your convenience to your end-user. Generate huge revenues by offering hosting services to end-users.
Secure & Malware Protected VPS
Our hosting servers are extraordinarily secure and are backed by state-of-the-art firewalls, an advanced Intrusion Prevention System (IPS) in addition to Intrusion Detection System (IDS). These together protect the entire reseller-hosted domains out-of-threatening cyber-attacks, virtual attacks, and data breaches. Moreover, as per the requirement, install a web application firewall (WAF) for creating an additional protective shield between the internet and web application. With this malware-protected VPS hosting, mitigate attack possibilities from websites/applications.
Scalable VPS with Automatic Backups
We understand varying customer needs, which are crucial for fortunate website and application operations. Your business files and data are highly crucial, and so is its backup. Backup, now and again, periodically is essential to defend important business data. Server Basket provides every-so-often data backups as required by the customer for preventing data loss. It may occur because of hardware failure or even any external crisis. We keep a secure backup of files, associated data, and applications on the remote backup server.
No Downtime with 24/7 Tech Support
At Server Basket, we focus more on offering an error-free and reliable hosting experience which is possible with 100% uptime. Regardless of the load, the scenario we offer uptime round the clock. With our absolute reseller hosting solution, your applications will work uninterrupted. Our advanced servers are loaded with high-security features to offer your business 24/7 availability. Additionally, our support team is accessible the entire week throughout the year for assisting you through call, chat and emails.