Dell 1.8TB SAS 12Gbps 10k RPM Hard Drive
AED 280 (-11%)
Dell Certified SAS Hard Disk Drive
Supports Dell Servers & Other Servers
Size: 2.5 Inches
Faster Disk Access
Speedy Read- Write
Firmware Signature To Stop Third-Party Intrusion
Description
DELL 1.8TB 10K RPM SAS 2.5in Hot-plug Hard Drives in Bulk at Discounted Price in UAE from Server Basket, Instant Delivery Across UAE
Do you want to improve the storage capacity of your server? Buy DELL 1.8TB 10K RPM SAS 2.5in Hot-plug Hard Drives from Server Basket in UAE to get huge discounts for your bulk orders. We promise instant and free shipping for all our products with grade A quality and multi-layered packaging. The Dell SAS 2.5 inches hot-plug hard disk enables instant data availability with its blazing speed. The spindle speed being 10K RPM allows quick disk access and ensures outstanding performance.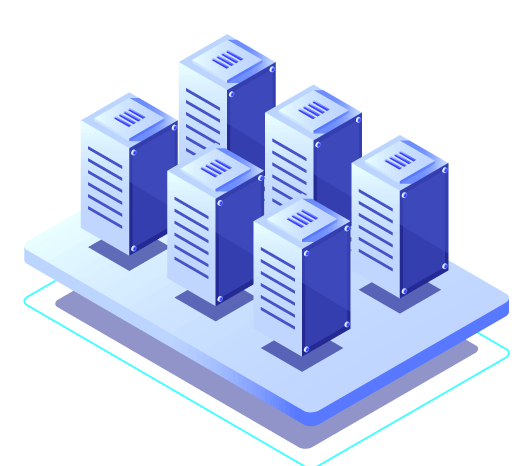 Dell Certified Hot Plug Drive:
DELL 1.8 TB hard drive comes with a SAS 2.5 inches Hot-plug. The Hot-plug available with the hard drive is of grade A quality and is certified by the Dell. This hot-plug can be easily connected and removed from the running system without disturbing the operations. You do not need to switch off your server to remove and change the hard drive.
Suitable for Almost All Dell Servers:
Dell 1.8 TB 10K RPM is compatible with almost all the dell servers such as Dell PowerEdge R430 server, Dell PowerVault ME424 server, Dell PowerEdge R230 server, Dell PowerEdge R830 server, Dell PowerEdge R730XD server, Dell PowerVault ME4024 server, Dell PowerEdge R630 server, Dell PowerEdge T430 server, Dell PowerEdge R730 server. All the latest servers support Hot-Swap technology and so Dell 1.8TB SAS HDD is compatible with all the latest servers introduced by Dell.
High-Performance Drive:
Dell 1.8 TB SAS hard disk drive is a highly reliable and show exceptional performance. With a larger data capacity of 1.8 TB, the drive is useful for high-performance computing and database applications. The failure rate is minimal and the drive works without giving you any trouble. It also has error correction feature that saves your data from getting corrupt easily.
Speedy Data Transfer:
By offering 10K RPM of rotational speed, the DELL 1.8TB SAS 2.5in Hot-plug hard disk drives offer enhanced and faster data transfer. The Hard drive is available the specification of 12Gbps external data transfer rate for quicker access. You can transfer data quickly without spending extra time. This feature helps a lot while you are taking backup of your data.
Higher Read Write Cycle:
The Dell SAS hard disk drive has an excellent read or write speed and very low power consumption. This disk access speed is perfect for all servers handling various applications. Both the process happens simultaneously saving you time.
Store Lots of Data:
A lot of data can be stored in the Dell SAS 2.5 inches hot-plug hard drive with its 1.8 TB of storage capacity. If your business is a small or medium-size, or a startup, this large capacity storage drive is perfect for your enterprise. This hard disk drive can manage large applications very efficiently. Combine multiple Dell 1.8TB drives and you can create your own private cloud.
Lowest Price in UAE:
Server Basket is an online retail store that can provide products for you with the lowest possible prices on the market all over the UAE. Compare us with any other store, and you will find us selling Dell 1.8TB 2.5" 10k SAS Hard drive at the best price. And you get huge discounts if you buy in bulk.
Remote Assistance for Installation:
Our products are bought by both small and big companies. Many organizations do not have a powerful IT support to handle the installation of Dell hard drives. So, we provide installation assistance remotely for the convenience of our customers.
Best Warranty Period:
Server Basket is well known for rendering the most trusted warranty service and can give you a warranty period of 1 year. You can claim for the replacement or repair if you find any issue with the DELL 1.8 TB SAS hard drive.
Swift Shipping All Over UAE:
We always offer instant and free shipping to our clients all over the UAE. Server Basket is tied up with the best logistic companies in the UAE & the gulf included to render safe and swift shipping. We also do not compromise on the quality of packaging. Get quick delivery to all the cities in UAE including Dibba Al Hisn, Al Ain, Dubai, Fujairah, Abu Dhabi, Sharjah, Al Quwain and also to the cities of Oman, Doha, Kuwait and Qatar.