Hyper-V Server Management
AED 3,550 (-16%)
Enhanced Security.
On-time upgrades.
Better integration.
Remote desktop access.
Reliable and Portable.
Performance Tuning.
Customization.
Server & application monitoring.
Security Management.
Hardware maintenance.
Free Migration services.
Cost & time savings.
Description
If we get to the basics, Hyper-V is a Microsoft tool that has made the world of virtualization easy. It has enabled the users to build virtual computer environments. Hyper-V has also allowed running multiple operating systems on a single server efficiently. As it is about creating virtual machines, a Hyper-V Server Management system manages the Hyper-V hosts and virtual machines. Hyper-V works somewhat similar to a virtual machine, but it has the ability to directly control network adapters, storage, and other such hardware components.
How does Hyper-V Management help you?
With the help of Hyper-V Management, you can manage your Hyper-V hosts both locally and remotely. It also allows you to create, modify or eliminate the virtual machine along with VM checkpoints, virtual switches, and hard disks. Hyper-V also helps in expanding your private cloud environment along with effective and optimal use of your hardware.
Benefits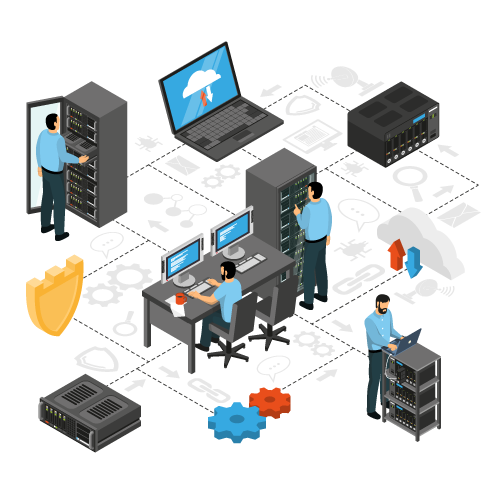 Enhanced Security
Secure your virtual environment with ServerBasket as we can efficiently configure the traffic and provide regular updates for your virtual environment. We keep your system protected from all attackers, bugs, and viruses. No damage will be suffered by your virtual environment or data.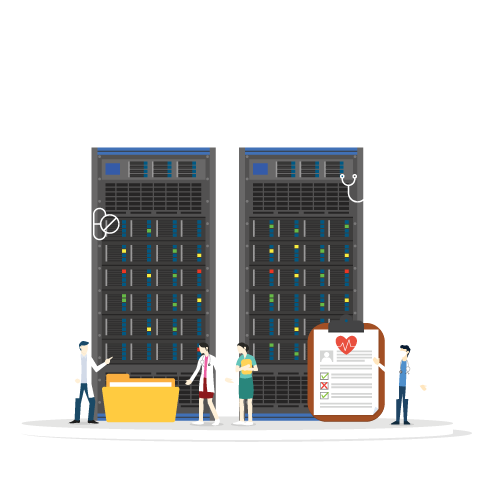 On time upgrades
Our platform keeps your virtual environment updated. The Hyper-V management provided by us allows you to develop upgrades. You can do experiments with your virtual world and keep the upgrades you like and eliminate that don't fit.
Better Integration
As Hyper V supports multiple operating systems, just like its parent Microsoft, it offers better integration. Hyper-V management by our platform also integrates seamlessly with other Microsoft products. Hence, it becomes the right choice for those using Microsoft products.

Remote Desktop Access
You can make your Hyper-V manager into a remote desktop. The remote desktop access can enable remote management on both the local and remote host and computer. You can also allow remote connections on your computer.

Reliable and Portable
ServerBasket offers you a reliable platform for Hyper-V management with VM backups. Its feature of storage migration, live migration, import/export allows the easy movement of a virtual machine, making it portable in nature.

Performance Tuning
Get the maximum value for your server hardware with intact VM performance. Our platform offers performance tuning for you. The crucial part of performance tuning is to gather and analyze the appropriate metrics. We offer to do the same and make needed adjustments.

Customization
Hyper-V management also allows you to create a custom virtual machine gallery. You get multiple options for customizations, which include simple things such as installing software. The users can enjoy a newly installed machine with custom built applications.

Server & Application Monitoring
With Hyper-V management, you can employ agentless monitoring bot for server and application. You can also monitor the uptime, which provides latency, transactional health, and application component health reports.

Free Migration Services
You are required to migrate your data from your outdated hardware to the new one; our platform offers you free migration services. It also allows free live migration and other portable features offered by Hyper-V management for your virtual environment.
Features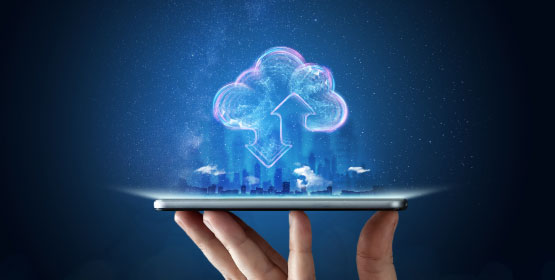 Security Management
The security management feature of the Hyper-V manager is in place to protect your virtual environment from any harm. With the help of traffic configuration, regular updates, the security within your virtual environment is enhanced.

Hardware Maintenance
Hyper-V management also offers hardware maintenance as it can work with both outdated and modern hardware. Although Hyper-v has some specific hardware requirements, migrating your data to new or modern software is recommended for better working.

Cost & Time Savings
Using Microsoft Hyper-V management reduces the cost of virtualization. Microsoft is dedicated towards developing products like Hyper-V Management that are not only well integrated but are user friendly and  easy to implement which reduces recurring operational costs.