Dell PowerEdge R750xs Rack Server
AED 20,047 (-10%)
Dell PowerEdge R750xs Rack Server
Form Factor: 2U
3rd Gen Intel Xeon Scalable Processor
Max Storage: 192 TB
Max Memory: 1 TB
Memory Slots: 16
Instant Delivery
Includes Shipping Cost
Description
Are you looking for a powerful rack server at an economical price? Purchase a Dell PowerEdge R750xs rack server only at ServerBasket to avail yourself of the best deals. The server features a customer-centric design to match the scale-out environments efficiently. Powered by the 3rd-gen Intel Xeon Scalable processors, it builds a strong computing foundation for your IT infrastructure. Configure the server capabilities per your end requirements including storage, RAM, security, and power supply. This feature-optimized server boosts I/O performance, reduces latency, and accelerates operations. It is ideal for traditional and forthcoming applications. ServerBasket offers the lowest price guarantee, quick delivery, and 24/7 customer support with your Dell PowerEdge R750xs rack server purchase. Place your order now!
Dell PowerEdge R750xs Rack Server Pricing Table:
Server Plan
Processor
RAM
Storage
Price
Dell R750xs Rack Server
(Basic)
24 Core / 48 vCPU ( Dual Intel Xeon Silver 4310 / 2.5 GHz)
64 GB (2 x 32GB) DDR4
3 x 1.2TB Inch SAS HDD (3.6 TB)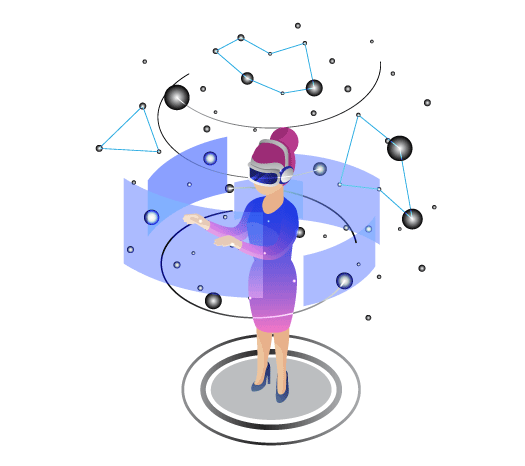 Enhanced Computing with Intel Xeon Scalable CPUs
Dell EMC PowerEdge R750xs can use up to two 3rd generation Intel Xeon Scalable processors. Each of these processors supports up to 32 cores. This dual-socket, 2U rack server has the ideal processing strength to facilitate medium VM density virtualization and software-defined workloads. It allows you to innovate at scale to unlock growth for your business.
High-speed 1TB DDR4 RAM for Improved Efficiency
The Dell EMC R750xs server provides high-speed memory with 16 DIMM slots. It only supports the registered ECC DDR4 DIMMs. The maximum memory capacity is 1TB that speeds up to 3200 MT/s. The ultra-fast memory enables low latency and fast data transfer to accelerate in-memory workloads. It allows scope for improved I/O as compared to the previous generations.
Multiple Drive Bays for Extensive Storage
R750xs offers flexible storage options to serve data center needs by leveraging multiple drive bays including 8 NVMe drives and a choice of RAID controllers. You can opt for up to 16x 2.5" or 12x 3.5" SAS/SATA SSDs or HDDs for a max capacity of 192 TB. It offers you optimal scalability to cater to emerging workloads.
PCIe Gen 4 Slots for Expansion and Customization
The system utilizes a maximum of five PCIe Gen 4 slots and one Gen 3 slot, enabling you to expand the server's storage and networking capacity to customize it per business needs. Moreover, it has SNAP I/O support and embedded OCP 3.0 for network cards. These features collectively improve throughput and minimize latency.
Dual Redundant Power Supplies for Reliability
Dell PowerEdge R750xs server offers better reliability and uninterrupted power with dual, redundant power supplies. You can deploy a Platinum or Titanium efficiency power supply in the applicable wattage range. The PSU optimizes power distribution and offers hot-swappable modules. It also allows improved airflow and helps reduce the energy bills.
Simplified Server Management and Innovative Security Features
Manage your Dell R750xs server seamlessly with the OpenManage portfolio. Combined with iDRAC9 management feature, it enables remote administration with automated capabilities. It also has advanced security features, such as cryptographically signed firmware, silicon root of trust, and system lockdown. It protects the system from malware threats. Also, it removes traditional information silos allowing you to grow your business.
Speedy Shipping & Professional Installation at No Cost
At ServerBasket, we offer client-oriented services. We provide you with professional installation and technical assistance without imposing any additional charges. Our high-efficiency and integrated logistics network allows us to safely package and ship your server in the shortest time possible. We will deliver it to your doorstep safely at the earliest.
Secure Your Purchase with Assured Warranty Coverage
ServerBasket is a trusted platform that only deals in certified IT products. Our Dell R750xs server undergoes multi-stage testing to assure quality. We also provide extended warranty coverage with your purchase. Hence, according to the warranty terms and conditions, you can claim free replacements and repairs if you face any issues.
Specification
Additional information
| | |
| --- | --- |
| Brand | Dell |
| Form Factor | 2U Rack |
| Processor | Dual 3rd Gen Intel Xeon Scalable Processor |
| Memory Size | 1TB |
| Memory Slots | 16 |
| Storage Capacity | 192 TB |
| Hard Drive Bays | Upto 12 x 3.5" Drives |
| PCI Slots | 5 |