Refurbished Dell PowerEdge R730 Server
AED 8,070 (-9%)
Grade "A" Quality Spares
Expandable Storage
Massive Memory
Free Pre Sales Guidance
2U Rack Server at Lower Price
Description
Looking for a reliable company that offers customized Refurbished Dell R730 server in UAE? Now you can purchase top quality refurbished Dell R730 server Basket and get the best value for your money. If there is any server that delivers great performance for memory-bound applications and programs, it is none other than the Dell PowerEdge R730 server. This rack server is built with a purposeful design, offers simplified management and is energy efficient, which in total combines to be a server that helps you better in managing your enterprise workloads. Invest less and save more by acquiring this versatile and performance-oriented server from Server Basket. You will also be provided with 24/7 technical support, free pre-sales support, and instant delivery across UAE.
Dell PowerEdge R730 Server Pricing List:
Server Plan
CPU
MEMORY
Storage
Price
Dell PowerEdge R730 Server Server
(Basic)
24 Core / 48 vCPU ( Dual Intel Xeon E5-2673 v3 / 2.40 GHz)
64GB DDR4
2 x 600 GB 2.5-inch SAS HDD (1.2 TB)


Dell PowerEdge R730 Server Server
(Standard)
24 Core / 48 vCPU ( Dual Intel Xeon E5-2673 v3 / 2.40 GHz)
128GB DDR4
2 x 600 GB 2.5-inch SAS HDD (1.2 TB)


Dell PowerEdge R730 Server Server
(Reliable)
24 Core / 48 vCPU ( Dual Intel Xeon E5-2673 v3 / 2.40 GHz)
256GB DDR4
2 x 600 GB 2.5-inch SAS HDD (1.2 TB)


Dell PowerEdge R730 Server Server
(Powerful)
24 Core / 48 vCPU ( Dual Intel Xeon E5-2673 v3 / 2.40 GHz)
384GB DDR4
2 x 600 GB 2.5-inch SAS HDD (1.2 TB)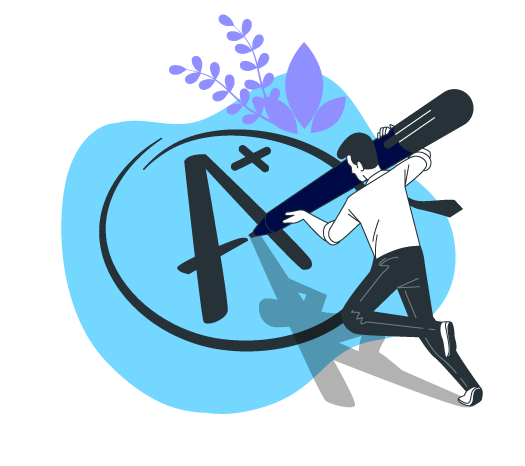 Built with Grade "A" Quality Spares:
At Server Basket, we only sell genuine, certified, and tested OK quality products. The refurbished Dell R730 server is assembled with 100% genuine and high-quality hardware components and server spares that have been tested under multiple levels before being embedded into the server. We never compromise on the quality of the server and also in the performance delivery.
Supports Intel Xeon E5-2600 v3 and E5-2600 v4 processors
If you are planning to buy a high-end server that is exclusively designed to handle any complex workload, right from image data processing to high-performance computing. This server delivers improved performance than the previous generations as it supports either two Xeon E5-2600 v3 E5-2600 v4 processors. You will get 44 cores and 88 virtual threads when the server is configured with two Intel Xeon E5-2600 v4 processors.
Easily Expandable Storage:
Does your business deals with data-intensive applications? If you are looking for a high end refurbished server with scalable storage, then there is no better option than Dell R730. Its chassis can hold up to eight 3.5 inch SSD or SAS hard drives to give a maximum storage space of 48TB. Apart from these drives, it also supports eight 2.5" SATA hard drive that sum up to a maximum capacity of 29TB. The Dell R730 also supports PERC S130 raid controller.
Massive memory for Large Business Workloads:
Businesses that deal with heavy workloads may need loads of memory and need a server that binds to it, the refurbished Dell R730 possesses, making it an affordable option for SMBs and large businesses. You can load 64GB memory modules into all the 24 DDR4 DIMM slots to get an impressive 1.5TB of memory. The Refurbished Dell R730 also has ample memory to deliver large and larger high-performing virtual machines for both Cloud platforms and data centers.
Scalable 2U Rack Server at Lower Price:
This energy-efficient 1U rack server is an ideal consideration for corporate data centers and remote sites. Its dense, high availability, energy efficiency, and scalable features provide an excellent added value for your business. Contact us now to avail huge discounts. No matter which configuration you choose, we provide Dell PowerEdge R730 server with the lowest price tag in UAE
Works like New Server:
Even though you are purchasing a refurbished server, it works like a brand new one. The refurbished Dell R730 server is nothing less than a brand new server in terms of its hardware quality, performance, reliability, and efficiency. You can witness the best performance delivery for your business by investing in this refurbished server.
Get Free Pre Sales Guidance:
If you are interested in purchasing Dell R730 server from Server Basket or need help to know which configuration exactly fits your business requirements, then you can get in touch with our pre-sales team who will guide you and help you out in purchasing the perfect server with the right configuration for your industry.
One Year Total Warranty Cover:
We strive for excellence, and we are confident in our servers, and the refurbished Dell R730 server that you buy from Server Basket offers you a one year guarantee for spare parts and the whole server as well. You can contact us to claim warranty services in case of any issues within one year from the date of purchase
Speed Shipping in UAE:
Instant delivery option is available across all locations in UAE, which includes Dubai, Abu Dhabi, Ajman, Fujairah, Ras Al Khaimah, and Sharjah, etc. Server Basket is widely known for its on-time and secured delivery services. We always try to pack-ready you're ordered product immediately upon the confirmation of the order. The speed shipping at Server Basket means a guaranteed delivery within 2-3 business days at your exact location.
Free Round the Clock Tech Support:
Our remote technical support team will instantly resolve any issues and problems that arise during the usage of the Refurbished Dell R730 server. Rest assured by knowing that you can get technical assistance anytime by experienced engineers as we are providing round 24/7 tech support for all the customers. Be it a minute problem or a severe one, we are here to help you out via a phone call, email, or live chat.
Specification
Additional information
| | |
| --- | --- |
| Brand | Dell |
| Form Factor | 2U Rack |
| Processor | Intel Xeon Processor E5-2600 v4 Product Family |
| Processor Sockets | 2 |
| RAM Type | DDR4 |
| Memory Size | 16GB, 32GB, 4GB, 64GB, 8GB |
| Memory Slots | 24 |
| Max RAM | 3TB |
| Max Storage | 64TB |
| Hard Drive Bays | Upto 16 x 2.5" Drives, Upto 8 x 3.5" Drives |
| Hard Drive Options | SAS HDD, SAS SSD, SATA HDD, SATA SSD |
| PCI Slots | 7 |
| Supported GPU Card | Nvidia GRID K1, Nvidia GRID K2, Nvidia Grid M60, NVIDIA Tesla K40M, Nvidia Tesla K80 |
| Internal RAID Controllers | PERC H330, PERC H730, PERC H730P, PERC S130 |
| External RAID Controllers | PERC H830 |
| Power Supply | Dual |
| Warranty | 1 Year |
| Remote Management | Yes |
| Supported Remote Management | iDRAC8 Enterprise, iDRAC8 Express, iDRAC8 with Lifecycle Controller |