AED 4,830 (-13%)
Robust servers with optimum functionality
Efficient performance with Scalable Intel processors
Cost-effective server prices on all configurations
Reliable and field-proven design to support all workflows
Better speed and productivity with advanced technologies
Latest security software for all-round server protection
Description
Need a flexible and robust working infrastructure that should provide easier access to the business operations? Switch to our reliable and high-end HCI or VDI servers, available at affordable prices with different configurations and renowned brands like HP, IBM, Dell, etc., that deliver excellent performance outcomes. The servers ensure the optimized outputs through the effective management and restriction of troubleshooting problems when running VDI applications. The embedded Intel Xeon processors feature scalability, making business operations effective without compromising processing speeds, even for complex or heavy workloads. You can run any application with a robust design infrastructure to provide maximized throughput and efficient results. The VDI servers assure reliability and productivity with improved speeds for business applications based on integrated technologies, which handle the fault tolerance issues of servers to enable the continuity of business functions with no interruptions. The latest security systems of HCI servers ensure data protection against viruses, malware, or hacking activities.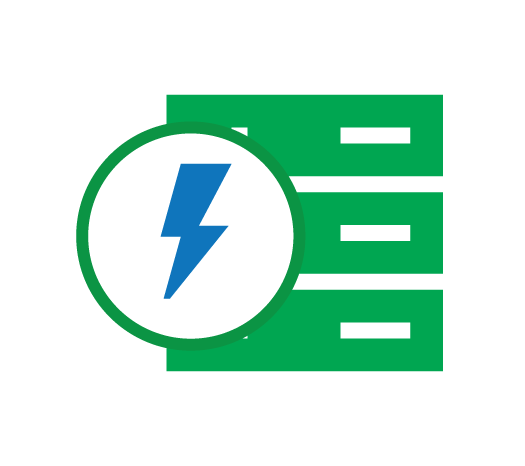 Robust servers with optimum functionality
You can improve the working environment with optimum performance by using the VDI application servers. They assist you in creating the ideal infrastructure that should restrict the troubleshooting issues, flexibility, improved resource savings, scalability, image utilization, etc. You can manage the business operations efficiently and provide the benefits of the deployment of VDI servers for all workloads.
Cost-effective server prices on all configurations
Do you need a VDI server that matches your budget constraints? You can find the servers for your VDI or HCI workloads at the lowest costs compared to the other vendors or dealers. We provide the servers of popular brands like Cisco, Dell, IBM, HP, etc. You can gain more discounted prices for purchasing a bulk amount of servers.
Reliable and field-proven design to support all workflows
The robust integrated design of servers with low to higher configurations can support all businesses, including small, medium, and large scale enterprise systems. Our VDI servers offer ultimate performance for complex and heavy business workloads. The redundant hardware infrastructure of servers maximizes the throughput and reliable outputs without compromising efficiency for all data business applications.
Better speed and productivity with advanced technologies
In-built latest technologies of VDI or HCI servers ensure greater speeds and high-end performances for enterprise applications. The reliability increases for your business workflows with the improved throughput across all workflows. Although the power or hardware failure exists, the enterprise VDI servers provide the fault tolerance that maintains the business continuity and improves overall system productivity.
Latest security software for all-round server protection
The enhanced security features of HCI servers facilitate your data applications' data security, confidentiality, and integrity. The encryption technologies protect your business-critical data against security threats, malware, or malicious attacks. The advanced security protocols enable detection and prevention of unauthorized access or intrusions that ensure a higher level of protection for your applications to avoid data loss.