Dell, HP, IBM, Cisco, Fujitsu Servers Price List
AED 5,720 (-9%)
Broad Range of Servers Available
Build Virtualized Environment with Low Investment
Budget Friendly Servers for All Businesses
Competitive Pricing on all Configurations
Models from Low to High Price Range
Multilevel Tested & Quality Certified
Description
Do you want to ease up your server selection process? Are you looking for a source that enlightens you about all the available server options? Server Basket exactly does that. We have created a server Price List that allows you to go through numerous options among the new, refurbished servers. We strive to provide better customer service to our users every day by updating the list frequently, considering the current server trends. We deliberately price all our servers on our Price List so users will not have the trouble of pondering much. The servers we have mentioned in this price list are suitable for start-ups, ISPs, data centers, hosting providers, data-intensive, virtual workloads, and the list goes on. Our servers are highly reliable and have gone through rigorous testing procedures. The Server Price List is completely user-friendly, on-point, and the most authentic source of server information. You can take a brief look at our server prices of all ranges and choose a server that matches your needs. Contact us now to buy servers from leading brands to benefit your work and bag the advantage of free installation support, free delivery, and infallible warranty schemes.
Refurbished Servers Price List:
Dell Servers Price List:
| SERVER MODEL | CPU | MEMORY | Storage | Price |
| --- | --- | --- | --- | --- |
| Dell R720 Server | 20 Core / 40 vCPU ( Dual Intel Xeon E5-2670 v2 / 2.50 GHz) | 64GB DDR3 | 2 x 300 GB 2.5-inch SAS HDD (600 GB) | AED. 2,700/- |
| Dell R630 Server | 24 Core / 48 vCPU ( Dual Intel Xeon E5-2673 v3 / 2.40 GHz) | 64GB DDR4 | 2 x 300 GB 2.5-inch SAS HDD (600 GB) | AED. 4,152/- |
| Dell R620 Server | 20 Core / 40 vCPU ( Dual Intel Xeon E5-2670 v2 / 2.50 GHz) | 64GB DDR3 | 2 x 300 GB 2.5-inch SAS HDD (600 GB) | AED. 2,700/- |
| Dell R820 Server | 48 Core / 96 vCPU ( 4 x Intel Xeon E5-4657L v2 / 2.40 GHz) | 128GB DDR3 | 2 x 600 GB 2.5-inch SAS HDD (1.2 TB) | AED. 6,018/- |
| Dell R720xd Server | 20 Core / 40 vCPU ( Dual Intel Xeon E5-2670 v2 / 2.50 GHz) | 64GB DDR3 | 2 x 300 GB 2.5-inch SAS HDD (600 GB) | AED. 3,404/- |
| Dell R810 Server | 20 Core / 40 vCPU ( Dual Intel Xeon 2670v2/ 2.40 GHz) | 64GB DDR3 | 2 x 600 GB 2.5-inch SAS HDD (1.2 TB) | AED. 2,502/- |
Cisco Servers Price List: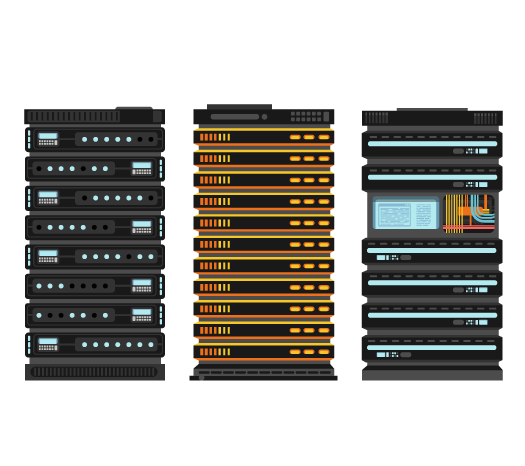 Broad Range of Servers Available:
Upgrade your IT infrastructure, data centers, and other workspaces using our renowned servers that deliver high performance and mind-blowing efficiency to boost up your workflows. We have an eminent collection of servers from Dell, HP, IBM, Cisco, Fujitsu, etc. We do have servers of tower, rack, and blade form factors. All our servers are tailored to accord more productivity to your esteemed organizations and businesses.
Build Virtualized Environment with Low Investment:
If you are planning to build virtual machines to scale up your businesses. In that case, you definitely need our servers as they have the ability to process and maintain multiple software and technologies that build and improve your virtual environments. The high-end servers that we are offering can help you create a good virtualized environment. They can offer great support to memory and storage, thereby allocating a decent space to run your virtual workloads without any interruptions.
Budget Friendly Servers for All Businesses:
Does your business demand an efficient server? Try picking one that is logged on our server Price List. The servers you find at Server Basket are strong, flexible, scalable, and can work with utmost efficiency even under the most complex workloads. You can expect productive and fast outputs from our servers. Users can use them either for start-ups, small businesses, or any high-level enterprise businesses as they render exceptional performance for all diversified business programs and applications.
Competitive Pricing on all Configurations:
Do you like having multiple options? We have ample of them. Compare the prices of multiple server configurations available on our competitive Price List and buy the server that you consider is perfect for your workloads. Users can choose any powerful server that falls within their budget, and it's guaranteed that there will be no downdrift in its functioning standard. We have the best servers at affordable prices compared to any other certified server vendors in the UAE.
Models from Low to High Price Range:
Are you in search of a place where you can find servers of leading brands at offer prices? Then Server Basket would be the correct choice for you. We have a Price List designed for the sake of our customers where all the servers with low to high end configurations are listed in an orderly fashion from low to high price range. Our industry-level servers will always be ready for deployment and are genuinely priced depending on the specifications and technologies they support.
Multilevel Tested & Quality Certified:
Server Basket is known for the quality of its servers. Our goal is to provide our users with a server that is free from all dysfunctionalities. The servers you buy from us are thoroughly tested with multiple workloads varying from simple to burin-in conditions. Intense testing ensures that the server can handle any intensive workloads without giving up. Once tested, the servers are certified and will be neatly stoked in our inventory waiting to be utilized.
No Charges for Installation Support:
Do you need assistance with installing the servers? We are here for you. With Server Basket, you don't have to worry about the server installation. We provide this support to every customer without charging any money. Our aim is to ensure that the server is installed properly and is functioning perfectly. Anticipate the best user experience as we will never let you go through any sort of struggle related to the servers.
All Covered Under Warranty:
Did you ever risk buying a product without a reliable warranty? No, right? Every server you buy at Server Basket is backed up by an assured warranty plan. If you face any problems with the server functioning due to any defective hardware in the warranty period, might it be a RAM, hard drive, processor, RAID controllers, etc., we take full responsibility for that. In the case of hardware failures, we offer immediate replacement without any delay.
Free On Time Doorstep Delivery in UAE:
Server Basket assures quick delivery of the ordered servers to all its clients as quickly as possible. The servers will be carefully packed in multiple protective layers to ensure it reaches you safely. We have committed with the most trusted delivery agents in the UAE to help us in delivering the servers at a maximum of 3 working days. We provide doorstep delivery to our customers living in and around Dubai, Sharjah, Abu Dhabi, Al Ain, Ajman, Fujairah, etc.