Refurbished Dell T5600 Workstation
AED 3,560 (-5%)
Best Option for Complex 3D Modelling
Excellent Performance for Scientific Analysis
Affordable Workstation with ISV Certification
Powered by Two Intel Xeon Processors
Multiple Storage Options for Backups
Huge Memory for Smoother Multitasking
Description
Are you in search of a workstation that is capable of handling your heavy graphical workflows? Would you like to purchase a powerful workstation for your post-production and video editing needs? Want to buy the latest workstation for your graphic designing start-up by investing less? Then, check out the refurbished Dell Precision T5600 workstation, which is not only an economical option but also a suitable workstation for small, mid and high-level projects. If you often work on graphical applications that require more processing power and related resources, then this workstation is the best fit. Though the refurbished workstation is a used one, we thoroughly test and verify all the hardware and software components before dispatch. With the support of latest graphics cards, advanced processors, ISV certification, large memory and storage, the Dell T5600 workstation stands apart from all other models. Get advantage of higher discounts on T5600 and enjoy additional benefits like customization, assured warranty and quick delivery. For more information, contact us anytime, and we will always be at your service.
WORKSTATION TYPE
Processor
Ram
Storage
PRICE
Dell Precision T5600 Workstation
(Reliable)
8 Core CPU(Intel Xeon E5-4640 (2.40GHz, 8-Core, 20M, 95W)
32GB PC3 DDR3
1 x 512GB SSD / 500GB 3.5 inch 7.2K RPM, 6Gbps SATA
Dell Precision T5600 Workstation
(Powerful)
16 Core CPU(Dual Intel Xeon E5-4640 (2.40GHz, 8-Core, 20M, 95W))
64GB PC3 DDR3
1 x 512GB SSD / 2TB 3.5 inch 7.2K RPM, 6Gbps SATA
Best Option for Complex 3D Modelling
Are you looking for a workstation that helps with designing complex 3D models? Then, the refurbished Dell Precision T5600 is the perfect choice for obtaining greater results with real time simulation. Whether you are a civil engineer, architect or mechanical engineer, the T5600 offers great support in creating excellent 3D models. You can produce superb designs and render images, lengthy videos with applications like Maya, Unity, Blender, etc.
Excellent Performance for Scientific Analysis
Are you in search of a suitable workstation to carry out financial and scientific analysis for your project? Get the desired performance with the refurbished T5600 workstation, a workhorse that is designed exclusively to offer support for various professional projects. You can perform scientific analysis with ease, and you can complete projects quickly with the help of this workstation.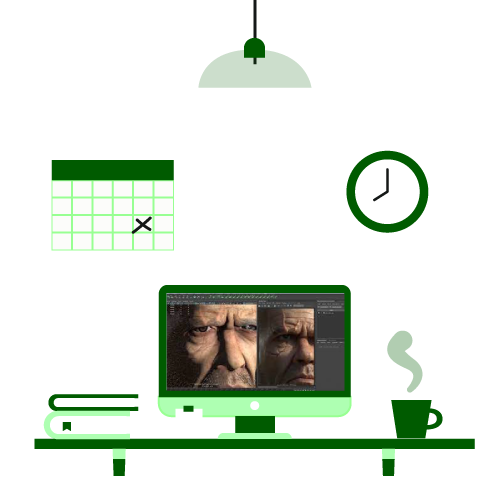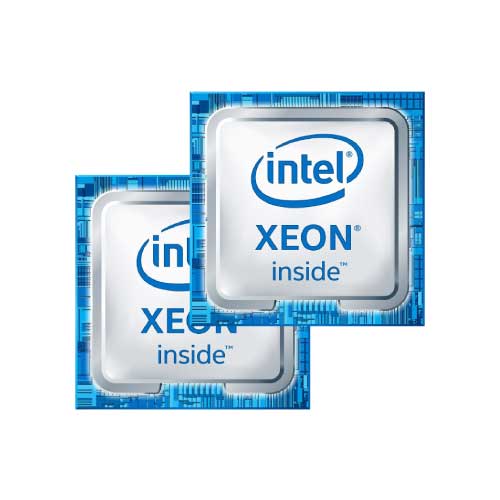 Affordable Workstation with ISV Certification
Do you want to have a budget-friendly workstation that is capable of running specialized software applications developed by various companies? Then, the refurbished Dell T5600 serves the purpose. It is ISV certified, i.e., verified and tested intensively considering different parameters to support numerous industrial applications developed by companies like Autodesk, Adobe, AVEVA, Avid, Bentley, Mathworks, etc. With this workstation, you get quality performance and incredible support.
Powered by Two Intel Xeon Processors
The refurbished Dell T5600 workstation can support upto two processors, and when two Intel Xeon processors of E5-2600 family are installed, you can get the top-notch performance. Also, you can speed up your mission critical workloads with the support of up to 16 cores. The refurbished Dell T5600 supports technologies like Intel vPro, Optimized Intel Turbo Boost, Intel AES New Instructions, Intel Trusted Execution Technology, etc.
Multiple Storage Options for Backups
With the support of up to two 3.5″ or four 2.5″ SATA, SAS or SSDs, and with a maximum storage of up to 3TB, the Dell T5600 provides huge storage space to store your large and lengthy multimedia files. For high speed data transfers, choose any of 15K RPM SAS, 10k RPM SAS, 7200RPM SATA or SSD. This workstation supports Dell PERC H310 and H710P PCIe RAID cards with 0,1,5,10 configurations that help in creating backups.
Huge Memory for Smoother Multitasking
The Quad-channel architecture and up to 128GB memory support gives you the required performance. With eight DIMM slots and transfer speed of either 1333MHz or 1600MHz, the Dell T5600 helps in running memory-intensive applications efficiently. The memory is of ECC RDIMM type which withstands heavier electrical loads and offers greater scalability. Achieve multitasking and meet your memory challenges quickly with Dell's exclusive Reliable Memory technology.
Suitable for Graphic Rich Applications
Do you work on graphical applications quite often? Are you a graphic designer or an architect working on developing a new model? Then, the refurbished T5600 is the one for you. With the help of the latest NVIDIA 6000 and 5000, AMD FirePro 2270 and V4900, etc. graphic cards, this workstation delivers impressive performance, and the NVIDIA Maximus technology helps you to perform simulations and renderings effortlessly.
Choose Pre-Configured or Customized Configurations
Are you in need of a customized workstation for your business? Order your required configuration at Server Basket today. Contact us through phone, email or chat and let us know your requirements like memory, storage, CPU, RAID card, graphics card, etc. One of our support staff will assist you by providing all the details, including a free price estimate for the customized workstation.
All Covered Under Replacement Warranty
Concerned about the warranty of refurbished Dell workstations T5600? Do not worry about it. We are offering assured warranty for the Dell T5600. If you find any fault in any hardware part of the workstation during normal functioning, then reach out to us instantly. We arrange a replacement for the defective part if found eligible, and in case of software failure issues, we provide remote assistance.
Prompt Delivery in & around UAE
Order refurbished Dell T5600 workstation today and enjoy superfast delivery. Taking all the security measures, we pack and seal the product to ensure safe shipping. No matter whether you place a single or bulk order, we guarantee speed delivery. Due to our collaboration with leading courier services in the country, we ship the workstation to many places like Sharjah, Fujairah, Al Ain, Ajman, Abu Dhabi, Dubai, etc. within 2-3 business days.
Specification
Additional information
| | |
| --- | --- |
| Brand | Dell |
| Form Factor | Tower |
| Max RAM | 128GB |
| RAM Type | DDR3 |
| Processor | Intel Xeon E5-2600 Series CPUs |
| Max Storage | 6TB |
| PCI Slots | 6 |