SAP Hosting Services
Cost Effective SAP Hosting
Increased Performance & Easy Deployments
Secure and Scalable SAP
Facility of Automatic Backup
Free SAP Demo
High Uptime for SAP Application
Bandwidth without Limits
24/7/365 Support by SAP Expert
Description
Do you want to increase the performance of workflows and achieve desired results for your enterprise? Integration of SAP hosting is the ideal solution that helps to create cost-effective infrastructure with reduced upfront costs on hardware and maintenance. We provide instant deployments for your chosen hosting service, which embeds the latest technologies to improve performance. Our SAP-certified solutions can be scalable according to the business needs and provide data security against hacking or malware attacks. We offer regular automated data backups to avoid data loss that allow us to run uninterrupted business workflows. Your SAP applications can run with ultimate performance and high availability under our SAP-based hosting plans. We facilitate unlimited bandwidth to compute high-end applications with zero downtime. Free demo and expert SAP hosting assistance services are available at Server Basket.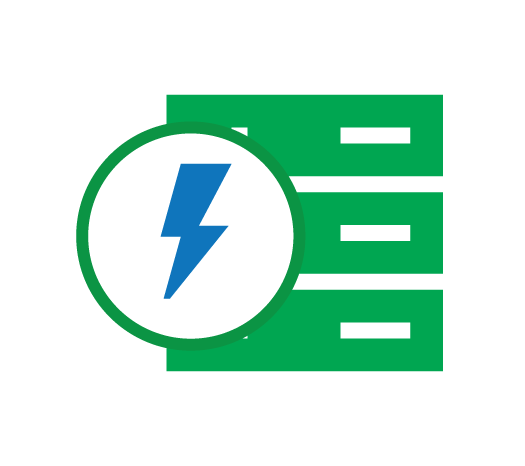 Cost Effective SAP Hosting
We provide SAP hosting on a cloud environment that reduces the costs of setup and management. Our SAP hosting is developed based on a pay-per-use model that avoids upfront costs and makes hosting services cost-effective. You need to pay for used services only for your small or medium enterprise.
Increased Performance & Easy Deployments
SAP hosting packages deliver high-end performance in increased responses for queries, instant reporting, and assess the records using advanced technologies. Our SAP-IT professionals will plan and execute the deployments of SAP hosting infrastructure based on your business model, infrastructure, innovation strategy, and other relevant factors.
Secure and Scalable SAP
We ensure that your critical enterprise applications run on a secure SAP platform to protect your customers' data with trust certifications, vulnerability detection tools, and compliance audits. Our reliable SAP solutions come with a scalability feature that allows you to scale up or down based on demand needs.
Facility of Automatic Backup
It's essential to have backups for SAP-based applications being the backbone of businesses. We offer automated backups and restore your data and files quickly without interruption to your business operations. Regular backup services are available weekly, monthly or yearly, which assures data security and minimal hacking.
Free SAP Demo
Server Basket provides SAP hosting plans with a free demo that is available for a 7-days trial period. You can decide to choose a long-term plan based on the services. We will resolve hosting issues immediately within these 7-days and don't charge any extra prices or quit the plan.
High Uptime for SAP Application
SAP applications are hosted at our Tier-4 Data Center built with advanced technologies and redundant hardware and security infrastructure. Your SAP server will always run and provide superior performance with 100% uptime and faster response times. Our hosting system provides stability and availability features that will reduce downtime.
Bandwidth without Limits
Our SAP servers provide unlimited bandwidth with new technologies to reduce network connection problems during peak time. The servers render to meet high computing power and demands with unmetered bandwidth. They suit all kinds of applications from small to enterprise-level businesses under unlimited traffic conditions.
24/7/365 Support by SAP Expert
We hire SAP-certified professionals, who provide excellent technical hosting support on different SAP modules like CRM, FICO, etc. They resolve the issues instantly and help to run smooth business workflows and achieve high-end performance. You can reach out to our experts at any time via phone, chat, or email.