Description
Do you want to start your own hosting business for extra money? Server Basket provides cheap and reliable reseller WP hosting plans for running your organization with good profits. You can select a specific hosting plan to meet your business requirements. The reseller hosting services assures secure and safe management of websites with zero downtime. It offers a one-click installation that allows you to build your website quickly. You can host multiple websites or blogs simultaneously and manage their accounts without involving risks. Our resellers' servers build at Tier-4 DC to keep running and maintaining your websites 100% uptime under heavy users' traffic conditions. We facilitate free migration support to migrate from the hosting provider to Server Basket. In addition, you can avail free technical expert support to resolve issues with your website.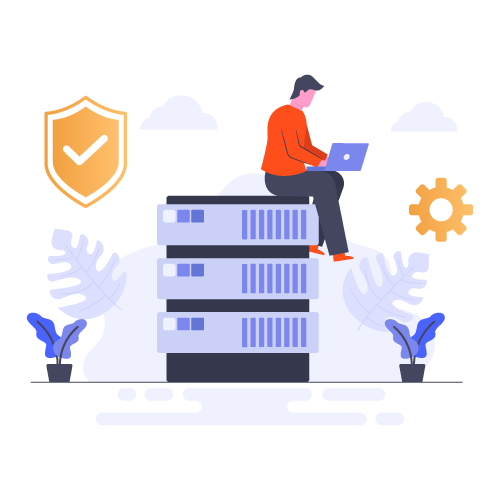 Safe and Secure WordPress Reseller Hosting
Searching for best reseller hosting packages? Server Basket is an ideal choice to purchase reseller hosting at the lowest prices. We provide a wide range of reseller WP website hosting plans with full security, 100% uptime, and guaranteed profits. Get hassle-free WP hosting by restricting malicious or malware threats.
One Click WordPress Installation
Are you worried about installing a WordPress website? We at Server Basket offer a WordPress auto-installer option for all reseller WordPress hosting packages. You can set up your WP website with a single-click installation by creating an account quickly through a simple process and efficiently managing it without hassles.
Host Unlimited WordPress Websites
You can use our reseller hosting solution to host unlimited blogs, websites, portals, e-commerce businesses, etc. The hosting package features fully managed and unmanaged hosting services with unlimited bandwidth that allows running your WordPress websites always without downtime issues, even in heavy traffic conditions.
Easy Account Management
The risk-free and efficient management of your WordPress account is provided using WP reseller hosting, including improved managed services and reliable features. You don't have to set up primary infrastructure, and no need to establish a support center. Instead, consider taking care of your server's maintenance and other hardware problems.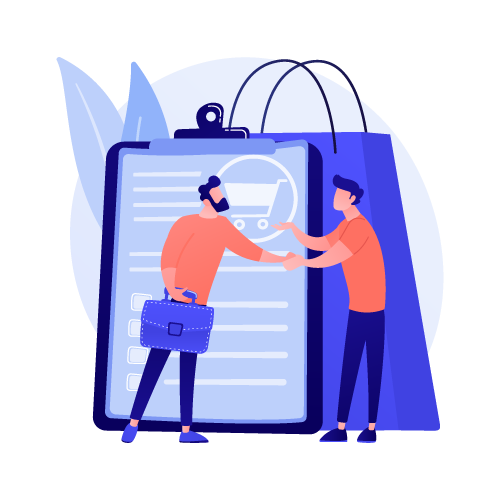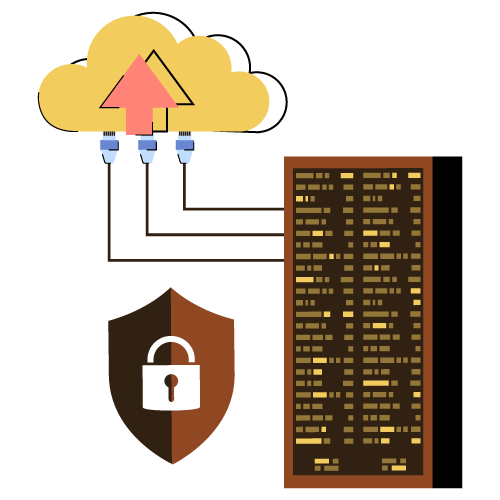 Tier4 DC Support for all Reseller Servers
Server Basket's reseller hosting servers come up with Tier4 Datacenters that ensure to create of a secure, reliable, and fast network to keep your website up and running. It can handle large traffic bursts, and robust file transfers and enable dedicated connectivity for your visitors while mitigating malware or hacking attacks.
Free Assistance for WordPress Migration
Our expert team will take care of WordPress website migration tasks to Server Basket. We migrate your WordPress blog, website, or portal while giving access to huge users' traffic. The migration support activities will perform from your web browser directly without any data loss using a common user interface.
Affordable Reseller Hosting Plans
We offer different types of cheap WordPress hosting plans from which you can choose a suitable plan based on your business needs, including SSD storage, number of hosting websites, multi-site management tools, SFTP/SSH access, etc. The hosting solutions are available at affordable prices and fit for any business.
24/7 Expert WordPress Support
We hire a special technical security team who is always available 24/7 to monitor and detect complicated issues and quickly resolve them by following a step-by-step process while maintaining the website to focus on developing a WordPress website. You can contact the team via email, phone, or chat.