Dell Servers Price List
Price List of Rack, Tower & Blade Servers
Lowest Price for Any Configuration
Excellent Offers on All Models
Genuine Servers with Certified Hardware
Choose As Per Your Budget
Expert Pre Sales Guidance
Description
Are you longing for a supreme performance Dell server for your data centers or start-ups? Do you want an established server at practical prices? To cope up with your work demands, we have a unique collection of Dell servers that are equipped with genuine spares. Refurbished under the supervision of professionals, these used servers are no less than brand new ones. Our refurb Dell servers that are ready to comply with any work environments. Server Basket was, is, and will always be generous when it comes to pricing their products. You can take a look at our refurb server costs and choose the best server for your business, virtual, and intensive workloads. You don't have to mull over the thought of buying a refurbished server. We assure an uninterrupted functionality of the Dell servers we sell. Our pre-sales team ensures that you certainly find the server with a configuration that blends with your work requirements. Get in touch with us today to know all about our server prices. Buy the cost-effective refurbished Dell server and reap the benefits of free technical assistance, a strict warranty, and a prompt delivery wherever in the UAE.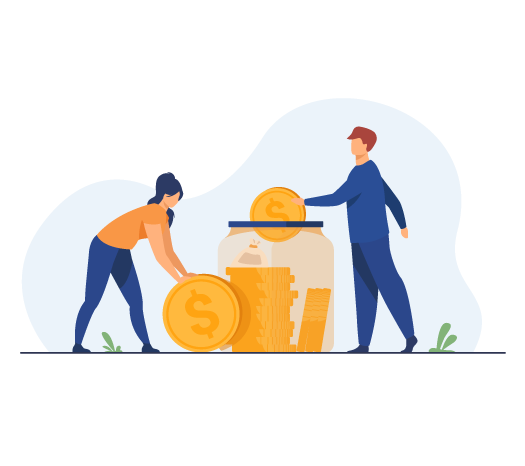 Price List of Rack, Tower & Blade Servers:
Do you need a price list to compare various Dell configurations? Keeping this in mind, we have created a list of all the refurbished Dell servers ready for deployment, along with their prices, specifications, and features. This will allow our users to compare the servers easily and buy a product that can satisfy their needs. Our second hand server price list includes all configurations of Dell PowerEdge rack, tower, and blade servers, logically priced based on their description.
Lowest Price for Any Configuration:
If you are in quest of high-quality powerful servers at affordable prices, you should definitely go through our refurbished Dell server price list. We put reasonable and the most considerable prices on all our used servers, which will be frequently updated by our budget team based on the current market value. No other server dealers in the UAE will come up with as lower and as valid prices as we quote our refurbished Dell servers.
Excellent Offers on All Models:
Server Basket is a host of exciting deals and excellent offers. We have great offers on all our refurbished Dell server models that intend in providing ground-breaking performance to support your complex work applications. Users can choose any of our refurbished Dell servers and can bag the advantage of the best productivity and much-anticipated efficiency. We assure you that our cost-saving deals on the best Dell server models will meet both your work and budget demands.
Genuine Servers with Certified Hardware:
Hesitant about buying a refurbished product? Server Basket never takes a step back when concerned about the product quality. Every refurbished Dell server we sell our customers is engineered with certified spare parts and can resist heavy workloads. We test all these refurb servers in burn-in conditions to ensure their functionality and then stock them in our inventory. All configurations of refurbished Dell servers you find on our site are highly reliable and have passed rigorous testing.
Choose As Per Your Budget :
Are you looking for a Dell server that lies under your budget constraints? You have stopped at the right page as we have our inventory full of refurbished servers categorized by varied prices. Customers can choose any used server among these multiple options as their budget demands. No matter whatever pricing category you opt for, we assure you that there will be no downdrift in the quality and functionality of the refurbished Dell servers.
Quick & Secure Delivery in UAE:
Do you want to get your Dell server delivered immediately? We understand your rush. Therefore, we offer secure and instant delivery of your ordered products with the help of our promising delivery agents. Our team makes sure that the Dell server is neatly wrapped in a tightly sealed box and is dispatched right away. We guarantee that you will receive the package in the perfect form within 2-3 days around the UAE, including Dubai, Abudhabi, etc.
Expert Pre Sales Guidance:
If you are confused about choosing a server that will exactly fit your work requirements, you can seek help from the pre-sales guidance team who will help you find exactly what you need. Tell us the memory, storage, and processing requirements of your works and our experts will avail you with a perfect Dell configuration in the minimum possible time. Our team is available at all times and will dedicate their time to resolve all your doubts.
Free Installation Support:
Uncertain how to install the server in your office or data center? Server Basket is at your service. Installing the server should be done carefully under the supervision of experts to gain better functionality. Fortunately, we have a team of experts who are ready to help you at any time of the day. Give us a call upon receiving your Dell server, and we will send our most experienced technicians who will install your server in no time.
1 Year Warranty:
Are you worried about the issues in the server functioning? You have absolutely no reason to be. Server Basket exclusively offers a whole year warranty on all the refurbished Dell servers. Any problems in the server hardware components that might obstruct the normal server functioning in this one year period will be covered by us. We make sure that our customers are provided with immediate support to either repair or replace the damaged part as soon as possible.