Used 8GB DDR3 RAM For Dell & HP Servers
AED 40 (-10%)
8GB DDR3 RAM
Supports All Brand Servers
Capacity: 8GB
Memory Speed: 1600 MHz
Genuine & Certified RAM
Return Back Policy
Description
Buy Used 8GB DDR3 RAM for Dell, HP, IBM, Cisco, Fujitsu Servers At Best Price In UAE With 90 Days Warranty
Are you facing latency issues in your server when running heavy applications? Then it's time to either change or upgrade your RAM? Why invest on a new server when you can enhance your existing server at a fraction of the price of a new server. Server Basket stocks, genuine and higher brand 8GB DDR3 RAMs. The RAMs we have, come with higher capacity, bus speed, and reduces your overall power cost. Furthermore, you can lower your total cost of ownership by buying the 8GB Used DDR3 RAM from Server Basket. With us, enjoy other benefits like free installation assistance, quick RAM delivery, and Buy Back option, assured warranty.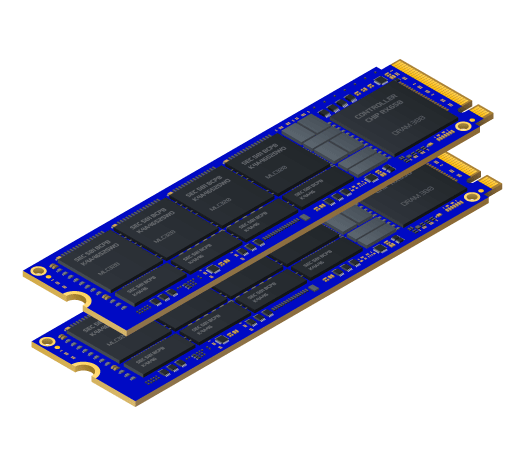 Improve Your Server Memory:
Want your server to load programs faster and increase the responsiveness? Then enhance your legacy server performance with the highly affordable 8GB DDR3 RAM. Remove painful bottlenecks and let your processors complete the task smoothly and efficiently. With this higher capacity RAMs, you can now run your server to its full potential.
Choose from Multiple Brands:
RAMs for All Brand Servers:
All Part Numbers Listed:
Browse our website to get the best 8GB DDR3 RAM from brands like Dell, Hynix, Samsung, HP, etc. The 8GB DDR3 RAMs of various manufacturers are listed with a part number like 00D5044, 690802-B21, 669324-B21, M391B1G73QHO-YKO, AX31292040/1, SNP66GKYC/8G, A6994446, SNPRKR5JC/8G, SNPM0VW4C/8G, A9321911, A5816804, Etc. Just put the part number in our search tab and get the complete details of the memory module.
High Memory Speeds:
Now run, process, and access heavy applications with ease as the 8GB DDR3 memory modules we sell comes with a varied memory speed of PC3-10600, 12800, 8500, 14900. The 8GB RAM DDR3 RAM makes multitasking easier and processes multiple heavy applications without any delays.
Genuine & Certified RAMs:
Whether you are buying an RDIMM, UDIMM, or LRDIMM 8GB DDR3 Memory module, it is 100% tested and certified. All the RAMs undergo stringent quality checks and tested on various parameters to ensure its reliability. Be worry-free, while buying the DDR3 DDR4 from Server Basket as it is backed by warranty period and provides top-notch performance.
Assured Buy Back Offer:
What to do with the 8GB capacity RAM when your business applications demand more memory? Just sell it back to us. With us, your investments won't get blocked, rather you will receive good value for your old RAM. This would help you to invest less further while buying an upgraded RAM.
Free Installation Assistance:
Eliminate potential guesswork and ensure the smooth operation of your server with the free installation help provided by us for 8GB DDR3 RAM. Our team of highly-qualified engineers would provide you step by step guidance on RAM installation. You can Contact us for installation guidance soon after receiving the RAM.
Best in Class 90 Days Warranty:
To give you assurance of the quality and reliability of our RAMs, it is backed by the best-in-class warranty period. Our warranty itself is an iron-clad assurance that the product is free from any defects. Under the 90 days warranty period, if you face any unexpected error, then we assure you to offer free RAM replacement.
Quick Doorstep Delivery in UAE:
We are the only RAM retailers in UAE who can fulfill the instant shipping demands of the customers. We ensure that the 8GB DDR3 RAM is packed and securely shipped at your doorstep within 2-3 business days. Instant delivery option is available in all the cities of UAE, including Abu Dhabi, Dubai, Fujairah, Ajman, AI Ain, Ras Al Khaimah, Umm AI Quwain, etc.
Specification
Additional information
| | |
| --- | --- |
| RAM Type | DDR3 |
| Memory Size | 8GB |
| Memory Speed | 1600 MHz |
| Supported Servers | Dell & HP |