Dell EMC PowerVault ME4012 Storage Array
Optimized for SAN and DAS
Affordable Storage Solution
Enhanced Data Security
Recover Data Easily
Flexible Data Management
Quick Delivery
Free Tech Support
Description
Are you looking for a high-end storage solution for small and medium businesses? Server Basket provides Dell EMC ME4012 PowerVault Storage Array, which is the perfect fit for SAN or DAS workloads to deliver accelerated performance and business continuity. It offers optimized operational efficiencies for different applications, including NoSQL databases, VDI, video surveillance, etc. Dell PowerVault assures data security using integrated ADAPT software through the detection of crucial data. It is embedded with enterprise-level hardware with Intel processors, increased bandwidth, and controllers. The Point-in-Time copies feature data recovery using source data with a replicated copy. In-built ME manager simplifies the data management and automatically alerts when issues or unauthorized access to the storage array occur. It gives the flexibility of enabling customized configurations according to your business requirements to meet the demanding targets for applications.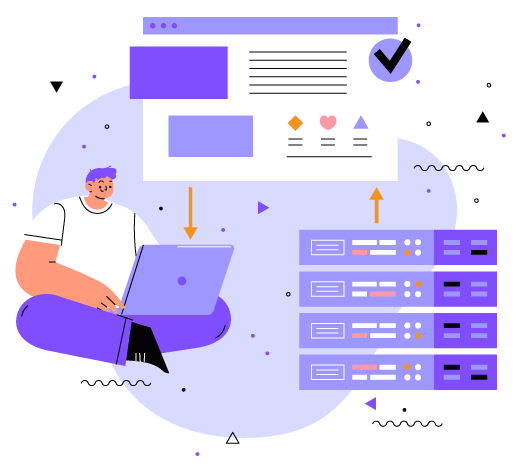 Built and Optimized for SAN and DAS
The PowerVault ME4012 fits for DAS and SAN environments to deliver optimized performance. It provides scalability and flexibility options for increasing the server expansion possibilities by connecting the PowerVault to a Dell PowerEdge system. It ensures the data applications will always run with higher speeds and access.
High Performance Affordable Storage Solution
The affordable PowerVault storage solution offers optimum data performance while enhancing the execution speed of applications. It allows IT staff to manage the resources efficiently and achieve business goals quickly based on the simplified tasks. It accelerates the performance for HPC, VDI, backup, and other high-end applications.
Enhanced Data Security with ADAPT
Dell PowerVault ME series includes ADAPT software for providing data protection in case of a drive failure. It works faster in bringing back to the usual and optimal condition of the system compared to the typical RAID infrastructure. It ensures data safety by detecting and rebalancing the critical data quickly.
Improved Hardware with Enterprise-Level Capabilities
PowerVault ME4012 is a reliable, affordable, and simpler storage solution integrated with dual-core Intel processors, a backend support system, and active controllers. It delivers optimum performance up to 4PB capacity, 5500 MB/sec bandwidth, and 320K IOPs with 12G SAS in addition to the expansion options 5U and 2U.
Recover Data Easily with Point-in-Time Copies
The snapshots feature of PowerVault enclosure helps to recover files quickly, even in case of unexpected or accidental deletion. Data backup and recovery enables using point-in-time copies of data. A replicated copy of source data recovers crucial data through the mirroring of thin provisioned pools.
Flexible Data Management with ME manager
The affordable PowerVault storage solution has an ME manager to simplify configuration and data management. This intuitive web-based management system provides automated alerts when any troubleshoot issues occurred. It monitors, manages, and optimizes the performance of storage applications while making the availability of mixed virtual environments.
Customize Configurations as per your Needs
ME4012 array allows configuration of DAS or SAN flexibly, including all-flash or hybrid or mix SSD and HDD drives. All-inclusive software makes the installation and configuration of PowerVault storage easier and simpler. Based on your business demanding needs, you can opt for customized configurations to process the applications.