DDoS Protected VPS Hosting
AED 99 (-10%)
Multiple DDoS Hosting Plans
Best Protection from DDoS Attacks
High Performance VPS Hosting
Easy DDoS Setup
Automatic Timely Backups
Quick Free Website Migration
100% Uptime with Tier4 DC
Professional Hosting Support
Description
Are you looking forward to exclusive hosting services to make your websites 24/7 accessible? Want to run blogs, applications round the clock without interruption? Then your one-point solution to all such expectations is DDoS Protected VPS Hosting. Server Basket is the foremost hosting provider to prevent servers from DDoS attacks. With our highly secured DDoS solution, avail unlimited bandwidth and 100% uptime. Get the most reasonable DDoS-protected hosting services to keep your websites available regardless of attacks and unforeseen conditions.
As per varied requirements, choose the most appropriate plan and get advanced security with 24/7 Support. We offer a quick DDoS setup to make the deployment process smooth and speedy. To ensure the best possible data protection, we carry continuous track for upcoming attacks. Additionally, periodic backups are stored to ensure the fastest data recovery in case of data loss. Every hosting plan comprises robust DDoS protection for safeguarding your server from virtual attacks and malicious attacks. Our experienced support team is available throughout the day to support you in any unexpected condition and deal with it.
DDoS Protected VPS Hosting Plans (CentOS):
| Plan Type | SSD | Processor | Memory | Operating System | 3 Years Plan |
| --- | --- | --- | --- | --- | --- |
| VPS-1 | 200GB | 4 Core | 8GB RAM | CentOS | |
| VPS-2 | 300GB | 6 Core | 16GB RAM | CentOS | |
| VPS-3 | 500GB | 8 Core | 32GB RAM | CentOS | |
| VPS-4 | 650GB | 8 Core | 48GB RAM | CentOS | |
DDoS Protected VPS Hosting Plans (Windows):
| Plan Type | SSD | Processor | Memory | Operating System | 3 Years Plan |
| --- | --- | --- | --- | --- | --- |
| VPS-1 | 200GB | 4 Core | 8GB RAM | Windows | |
| VPS-2 | 300GB | 6 Core | 16GB RAM | Windows | |
| VPS-3 | 500GB | 8 Core | 32GB RAM | Windows | |
| VPS-4 | 650GB | 8 Core | 48GB RAM | Windows | |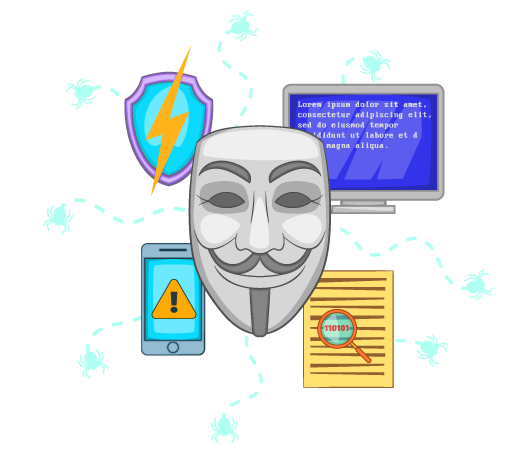 Select from Huge Range of DDoS Hosting Plans
Still struggling to find an appropriate hosting plan? Server Basket proffers a broad range of DDOS-protected VPS hosting plans. These plans are available at reasonable prices. Go through numerous Enterprise-Class VPS Hosting plans and choose the best one for your company to generate maximum profits. You can avail Monthly/ Quarterly/ Semi-Annual/ Annual plan as per the requirement. Whether you choose Windows, Linux, or other VPS Hosting plans, the DDoS Add-on is provided with all available plans for enhanced protection.
Efficient Protection from DDoS Attacks
Server Basket's exclusive range of DDoS-protected VPS hosting plans are precisely designed to offer pre-eminent DDoS Protection. Loaded with brilliant advanced features, these are capable of tracking incoming attacks such as application-layer attacks. Thinking twice about availing of DDoS Protection is not an option anymore. The increased number of attacks has made DDos protection crucial for servers and hosting services.
Superior Performance VPS Hosting
Regardless of the business type and business size, everyone needs to get DDoS protection. Entrepreneurs, bloggers, or existing well-established Professionals need to have access to VPS hosting that can offer unlimited bandwidth. To expand and mark your presence, you have to make sure that your website or blog is available for customers round the clock. As per the chosen hosting package, get reliable bandwidth to make your website 24/7 accessible. Get superior performance and host required domains as well as Sub-Domains.
Quick DDoS Setup
When you choose Server Basket's hosting plan, you don't have to wait for long to access the services. We instantly create an account and follow up the Setup procedure on the opted operation system, including Linux or Windows. The setup is done without making changes to the application. In addition, if you face any problem with the DDoS Add-on, we are here to tackle the situation with our experienced tech team.
Automatic Timely Backups
Are you worried about data loss due to malicious attacks? Our DDoS-protected VPS hosting offers reliable protection from threats and virtual attacks. In addition, we create periodic data backup to ensure efficient recovery in case of data loss. To ensure a 100% recovery rate, we create multiple data backups. You get access to free add-ons as per your business requirements. Choose weekly or monthly data backup as needed.
Quick Free Website Migration
Thinking about trouble and loss of crucial information while migrating from one host to another? Well, with Server Basket's exclusive VPS hosting, you don't have to worry about migration. We perform swift website migration without any additional costs. In contrast, migrating your website data from the present host to Server Basket without downtime ensures that the site remains accessible throughout the procedure.
100% Uptime with Tier4 DC
Server Basket guarantees 100 percent uptime with our exclusive range of DDoS-protected VPS hosting plans. The servers are hosted on Tier 4 Datacenter to offer secured Anti-DDoS protection. Compared to other available Tier's, Tier 4 is highly efficient and allows the server to perform mission-critical work and applications. With Anti-DDoS protection for your network, avail improved response time with almost no downtime.
Professional Hosting Support
When you choose our hosting plans, you get free support from our experienced team. We understand time is money, and we value everything. Our support team is available 24 hours to provide instant solutions. If you need any sort of assistance for VPS server DDoS-protected hosting, get in touch with us through chats, calls, and email. We will reach you to make sure your business is up and running.