Used 32GB DDR3 RAM For Dell, HP, IBM Servers
AED 363 (-9%)
Used 32GB DDR3 RAM
Support All Brand Servers
Capacity: 32GB
Speed: Up to DDR3-1866
High Memory Speed
Easy Buy Back Option
Description
Buy Used 32GB DDR3 RAM of Dell, HP, Hynix, Samsung, Micron at Offer Price In UAE |90 Days Warranty
Looking for the best RAM with high memory capacity that can boost your server performance? Then upgrade your server with highly efficient Used 32GB DDR3 RAM. DDR3 RAM is designed to deliver remarkable output at lower voltages. Cure your slow servers, be it HP, Dell, Cisco, Fujitsu or any other brands server with more memory and enhance your business operations. The DDR3 RAM helps you to load programs faster and offers increased responsiveness. Buy the 32GB used DDR3 RAM from Server Basket at a very lower market price. With competitive prices, also enjoy the benefits like remote installation assistance, swift delivery, standard product warranty, and buy-back option.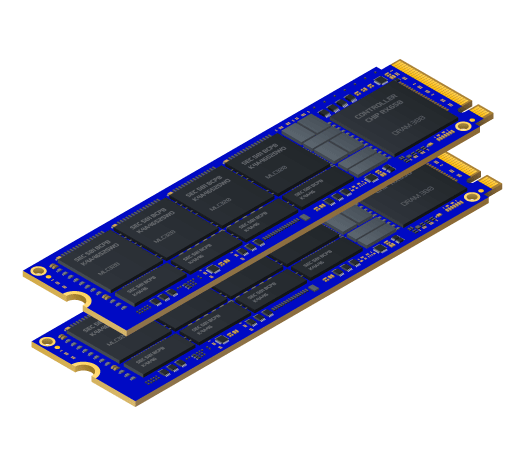 Boost Memory Capacity:
With a whopping capacity of 32GB, you can now run your heavy business applications without any delay. With us, you get the option to choose from a range of memory modules like RDIMM, LRDIMM, and UDIMM. Now run multiple and heavy applications like big data analytics, high-performance computing, and a range of virtual machines with virtualization technology.
Supported RAMs for All Brand Servers:
The low-cost RAMs we offer are of higher brands and compatible with all servers. The Used 32GB DDR3 RAM is highly compatible with all brand servers like HP, Dell, Fujitsu, IBM, Cisco, etc. The RAM is Compatible with Servers like Dell: R510, R610, R620, R710, R720, R810, R820, R640; HP: DL 160 G6, DL 380 G8, DL 380 G9; IBM: X3550 M3, X3650 M3. We have listed different types of RAMs along with part numbers. The RAM never fails to offer higher performance during multitasking when installed in any server.
High Quality Certified RAMs:
Boost your server capacity of multitasking with Grade "A" quality server RAMs. Our highly affordable used 32GB DDR3 RAMs would give a new lease of life to your legacy servers. The RAMs are brand certified and would enhance your server performance at your budget.
Speed up Your Server:
The highly efficiently Used 32GB DDR3 RAM comes with different memory speeds. Read and write data at a faster pace with this high end RAM that comes with PC3-8500R, 10600R, 12800R, and 14900R Speeds. With such a higher speed capacity, you can access data within a fraction of seconds.
Various Brands Listed:
Browse our website directly or search the RAM with the part number. Get all types of used 32GB DDR3 RAM of various brands such as Dell, HP, IBM, Micro, Hynix, Samsung, Kingston, etc. The various brands come with part numbers like KVR16R11D8/8, SNP1333D3LL9/32G, 627812-B21, 647653-081-HYM, 647654-181, 632205-001, 628975-081, HMT41GS6BFR8A, SNP1333D3LL9 etc.
Easy Buy Back Options Available:
The assured Buyback guarantee is the Server Basket's promise to purchase back the used 32GB DDR3 RAM from you. With us, your total cost of ownership will always be lowered. If you want to upgrade your server with a higher version RAM or you want to replace the RAM for any reason, you can sell us the product. We offer an excellent offer value in our buyback policy.
Free Remote Installation Help:
Do you know static electricity can damage your server? Also, you need to follow various steps while installing the used 32GB DDR3 RAM. Our team is well-versed with the RAM installation on various brand servers. We provide free remote installation assistance where one of our executives would give you complete step by step guidance on RAM installation.
Indian Delivery Anywhere in UAE:
We have the best modes of transport options from India to UAE. Partnered with the best shipping companies allows us to deliver the used RAM within 2-3 business days. Depending on your business urgency, we ship the RAM modules with no extra freight charges. We deliver the RAM module in Ajman, Sharjah, Fujairah, Dubai, Ras AI Khaimah RAK, Umm AI Quwain, etc. within less possible time.
Industry Best Warranty:
Check out with other retailers, and you will find that we offer RAMs with longest warranty periods. Our warranty means the RAM is free from any component and complete hardware defects. In our 90 days warranty coverage, you will be provided either free repairs or replacement, if you face any issue with the memory module.