Dell 1.8TB SAS Hard Disk Drive
AED 1,045 (-9%)
Dell Certified SAS Hard Disk Drive
Better Than Previous Generation HDDs
Supports Dell Servers & Other Servers
Faster Disk Access
Speedy Read- Write
Firmware Signature To Stop Third-Party Intrusion
Description
Upgrade your Dell server with 1.8TB SAS HDD (Dell T640, Dell R330, R430, R630, R730, R730xd, T430, T630)
If you are looking for quality hard drives that enhance the storage capacity of your existing server, then Dell 1.8TB SAS HDD hard drive is the best choice. The Dell 1.8TB SAS 12gbps drives help in delivering high performance and increase the scalability of a server. The data transfer rate and data access will surely meet your expectations, and choosing the accessories of a server from the Server Basket is an added advantage. We provide customization choices on your requirements, and you can avail of faree services on purchasing hard drives. It includes remote installation, prompt pre-sales support, instant delivery, 24/7 technical support, and other advantages.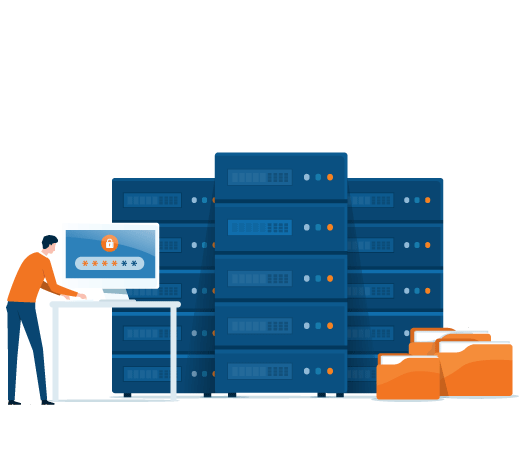 Upgrade your Server Storage Capacity:
If you are not satisfied with your existing server storage, then upgrade to Dell 1.8TB SAS hard drives, which allow the best storage capacity to your server. 1.8TB hard drive can store maximum business data in a very speedy and reliable way.
Supports All Dell PowerEdge Servers:
Dell 1.8TB SAS hard drives will perfectly fit and surely suits your existing server with high compatibility. These drives are suitable for various dell servers like PowerEdge T420 server, PowerEdge rack R820, PowerVault MD1220, R720XD, Refurbished R730 and many more.
LFF and SFF HDDs in Stock:
The foremost standard form factors for HDD hard drives are available in LFF and SFF. You can avail of both SFF (2.5 inches) and LFF (3.5 inches) at any time. As we maintain the drives and other server accessories in stock, you need not worry about availability.
New & Refurbished SAS HDDs Available:
Now avail the brand new SAS HDD hard drives with different generations and new enhanced features. You can grab brand new or refurbished SAS HDDs and other accessories of servers manufactured by Dell from Server Basket all under one roof.
High Data Transfer Speeds:
The Dell 1.8TB SAS HDD delivers the high data transfer speed up to 12 Gbps and offers rotational speed up to 10k rpm, which offers fast disk access. SAS Interface enhances maximum speed and data transfer rate, which is ideal for intensive workloads.
Tested and Certified Drives:
The best quality 1.8TB SAS hard drive has certified in terms of its speed and performance. We will not misuse your trust in any case, and we frame 100% genuine grade "A" certified components in a server. Before shipping the product, it undergoes multi-level testing by experienced engineers to ensure the performance.
Free Remote Installation Guidance:
You do not need to worry about installing hard drives in the server. We provide free installation support on SAS HDD hard drives with our experienced engineers. Our experienced team will guide you in installing drives in your existing server safely by following the proper guidelines.
Best Offer, Save More:
Now check out and grab the best offers by ordering Dell 1.8TB hard drives and other accessories of server from us to invest less in your IT infrastructure. Server Basket is the direct retailer that sell server and its components at reasonable prices and attractive discounts.
Safe Delivery across UAE:
Server Basket is offering free and safe delivery on Dell 1.8TB SAS drives without taking shipping fees. We provide free and 100% secure shipping to all the cities of UAE like, Fujairah, Dubai, Al Ain, Abu Dhabi, Sharjah and other cities. We also provide services and delivery to countries like Qatar, Kuwait and Oman.
Assured Warranty:
The main motto of server basket is to provide customer satisfaction and to maintain this we are giving a 1-year warranty on Dell 1.8TB SAS hard drives. We also provide 90 days warranty for the refurbished Dell hard drive. The period will start from the date of purchase, and you can claim for free service or replacement if any issue occurs.