Refurbished Dell PowerEdge R730xd Server
AED 4,093 (-10%)
Capable of handling any workload
Ideal for Both Large and Small enterprises
Driven by Intel Xeon Processors
Rich Storage Options
Powerful Remote Management Features
Description
Looking for a rack-mount server that delivers high-performance processing? Then the Dell PowerEdge R730xd rack server is an excellent fit for your requirements. Get the optimal balance of performance, storage utilization, and cost with Dell PowerEdge R730xd. Built by keeping in mind the needs of an SMB, the Dell R730xd server comes with an incredible range of configurability. The Dell PowerEdge R730xd is known to handle nearly any workload. It provides the flexibility to run mission-critical applications in both small and large environments. The server helps to accelerate application performance with the help of dynamic local storage and the latest technology. Buy this innovative system from Server Basket at a very affordable price. We are the only online retailers in UAE who offer heavy discounts on Dell PowerEdge R730xd. With the Best price, also receive free services such as tech support, installation assistance, pre-sales guidance, live demo, free quote, and 1-year warranty.
SERVER Model
Processor
Ram
Storage
Price
BUY NOW
Dell PowerEdge R730XD
(Basic)
24 Cores / 48 vCPUs (Dual Intel Xeon E5-2673 v3 / 2.50 GHz)
64GB DDR4
2 x 300GB OS & 3x2TB LFF
Buy Now
Dell PowerEdge R730XD
(Standard)
24 Cores / 48 vCPUs (Dual Intel Xeon E5-2673 v3 / 2.50 GHz)
128GB DDR4
2 x 300GB OS & 3x2TB LFF
Buy Now
Dell PowerEdge R730XD
(Reliable)
44Cores / 88vCPUs (Dual Intel Xeon E5-2696 v4 / 2.30 GHz)
256GB DDR4
2 x 300GB OS & 3x2TB LFF
Buy Now
Dell PowerEdge R730XD
(Powerful)
44Cores / 88vCPUs (Dual Intel Xeon E5-2696 v4 / 2.30 GHz)
384GB DDR4
2 x 300GB OS & 3x2TB LFF
Buy Now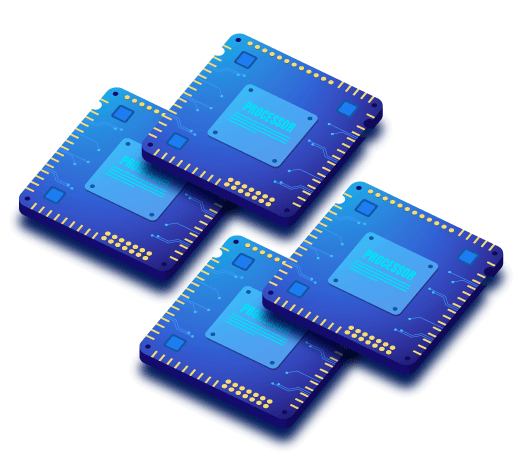 Ideal for Both Large and Small enterprises:
This low-cost server can handle large virtual infrastructure, transactional databases, and data-intensive workloads with ease. Featuring more storage, enhanced compute density and greater expandability, Dell R730xd is best for both small and large enterprises. Enclosed in 2U chassis, this server offers impressive storage and allows you to combine your data center operations at greater affordability.
Driven by Intel Xeon Processors:
With the latest Intel Xeon processors, the Dell PowerEdge R730xd can meet a range of workload needs. The server supports the E5-2600 v4 processor family with up to 22 cores and 2.5 MB cache. With two processors, you can connect up to 88 virtual machines, which is a good number for creating a VPS environment.
Rich Storage Options:
Get maximum storage capacity of up to 131.6TB with the Dell PowerEdge R730xd server. The Dell R730xd allows you to scale quickly, as this 2U rack system can support 28 drives. During lower business needs, you can customize your server with low-cost, ultra-speed 1.8" SATA drive. During higher data capacity needs, you can use the sixteen 3.5" SAS/SATA/nearline SAS SSD with two 2.5" drives. If you are using 2.5" drives then you can utilize 26 drive bays.
Impressive 1.5TB of Memory:
With 24 DIMM slots available in this 2U rack server, you get an impressive memory capacity of 1.5TB. The higher performance DDR4 memory allows you to run multiple applications with ease. The memory speed at which you can read and write data is up to 2400 MT/s.
Powerful Remote Management Features:
Manage your data center individually or collectively with the help of any device. Dell R730xd comes with the embedded intelligence of iDRAC with lifecycle controller. Lifecycle Controller provides an update, deployment, and support automation to maximize data center efficiency that can automatically monitor and update any of your Dell R730xd in your data center.
Purchase for Best Price in UAE:
Power up your data center productivity with the low-cost server. With amazing Server Basket discount, you can now save on your investments. Our heavy discounts on Dell PowerEdge R730xd doesn't mean that we compromise on the quality. We guarantee with the discounted Dell R730xd, you receive a greater return on investments.
Request for Free Demo:
Confused whether R730xd would be ideal for your Datacenter or not? Want to know how the server works and its benefits? Then call us today for the free demo. One of our executives would provide you the details of the server and its operational demo. You will also be provided a detailed quotation of the Dell PowerEdge R730xd server.
24/7 Friendly Tech Support:
With our 24/7 technical support services, you will never face any downtimes. Our support services are highly experienced and can quickly resolve any issue. Server Basket has a very friendly team who would calmly hear your queries and would provide the best possible solutions via phone call, live chat and email.
Covered by One Year Warranty:
The Dell PowerEdge R730xd is covered by a complete 1 year warranty. Within this One year, you won't have to worry about any server issues. But still, if you face any untoward problem with the entire server or any spare part during the warranty duration, you can claim for free of cost repairs or replacements.
Instant Delivery Service Across UAE:
Get instant server delivery in any part of the UAE only from Server Basket. Whether you are located in Sharjah, Ajman, Dubai, Abu Dhabi, Al Ain or any other city, we will reach you within very less time. We are partnered with the best logistic companies of UAE, who help us for safe, secure and quick delivery.
Specification
Additional information
| | |
| --- | --- |
| Brand | Dell |
| Form Factor | 2U Rack |
| Processor | Intel Xeon processor E5-2600 v3 Product Family |
| Processor Sockets | 2 |
| RAM Type | DDR4 |
| Memory Size | 16GB, 32GB, 4GB, 8GB |
| Memory Slots | 24 |
| Max RAM | 768GB |
| Max Storage | 99.6TB |
| Hard Drive Bays | Upto 16 x 3.5" Drives, Upto 26 x 2.5" Drives |
| Hard Drive Options | SAS HDD, SAS SSD, SATA HDD, SATA SSD |
| PCI Slots | 6 |
| Internal RAID Controllers | PERC H330, PERC H730, PERC H730P |
| External RAID Controllers | PERC H830 |
| Power Supply | Dual |
| Warranty | 1 Year |
| Remote Management | Yes |
| Supported Remote Management | iDRAC8 Enterprise, iDRAC8 Express, iDRAC8 with Lifecycle Controller |