Refurbished Dell PowerEdge R420 Server
AED 3,565 (-5%)
Good Choice for Small Business
Built for Energy Efficiency
Extreme Processing Power
Massive Memory Density
Configure Your Storage
Built with Dell Certified Hardware
Description
Looking for a server that can handle heavy workloads and can fit even in a smaller space? Then Dell PowerEdge R420 is the right option for you. Engineered with the right combination of performance and features, the refurbished Dell PowerEdge R420 is best for compute-intense applications and HPC workloads. The low-cost server is an excellent fit for web hosting, workgroup collaboration, eCommerce, file, and print. The consistent performance and the ability to fit even in the smaller space attracts even multinational businesses and organizations. Buy the refurbished Dell PowerEdge R420 rack server from Server Basket and get it at a very lower price. With the lowest price, you also receive a range of benefits from us such as free installation assistance, pre-sales guidance, round-the-clock tech support, etc.
Server Plan
Processor
RAM
Storage
Price
Dell R420 Rack Server
(Basic)
12 Core / 2 x E5-2420
64GB DDR3
2 x 900GB SAS
Dell R420 Rack Server
(Reliable)
12 Core / 2 x E5-2420
128GB DDR3
2 x 900GB SAS
Dell R420 Rack Server
(Standard)
16Core / 2 x E5-2470
256GB DDR3
2 x 900GB SAS
Dell R420 Rack Server
(Powerful)
16Core / 2 x E5-2470
384GB DDR3
2 x 900GB SAS
Good Choice for Small Business
The refurbished Dell PowerEdge R420 is a 1U server that can fit even in your space constraint environment. This server is well-engineered and densely packed. If you are a small business, this is the ideal server as it comes with the perfect combination of processor, memory, and I/O capabilities. The Dell R420 server efficiently fulfills the small business requirements and comes at the very lowest price.
Built for Energy Efficiency
With the refurbished Dell PowerEdge R420 rack server, you will receive very lower energy bills. This server would save a lot of your money while you buy from us and during usage as well. It has very low acoustics, is cool and is energy star compliant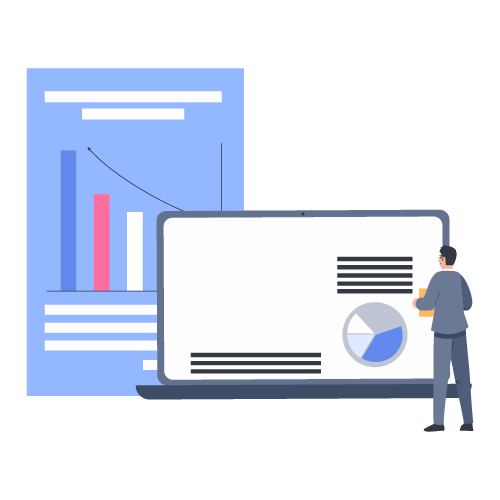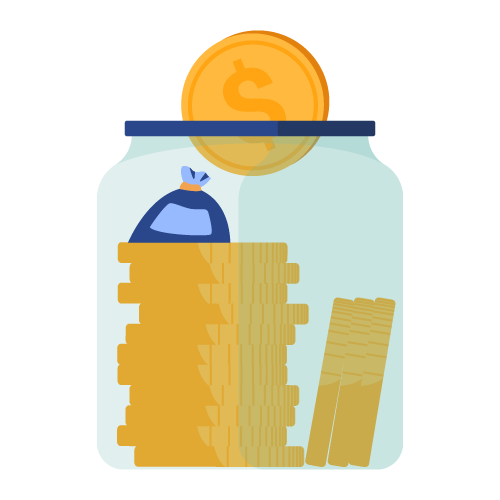 Save More with Refurb Dell R420
Buy the refurbished Dell PowerEdge R420 rack server in UAE from Server Basket and save a lot of your investments. Trust us, you won't get such a good deal in any of the online stores anywhere in UAE. This refurbished server comes at a very lower price and additionally, we offer exclusive discounts that would further lower your investment.
Extreme Processing Power
The Low Priced Refurbished Dell R420 server features an Intel Xeon E5-2400 processor that offers enhanced performance and capability. The server comes with a 2-socket which means you can accommodate 2 processors simultaneously and get 16 cores which makes it ideal for virtualization as well.
Massive Memory Density
With the availability of 12 DIMM slots, the refurbished Dell PowerEdge R420 rack server offers a memory capacity of up to 384GB. The server supports DDR3 memory and provides a memory speed of up to 1600MT/s. With such a higher memory capacity and speed, you can run multiple applications with ease.
Configure Your Storage
Customize the Dell PowerEdge R420 rack server as per your current storage needs. You can either use eight 2.5" hot-plug drives or up to four 3.5" hot-plug SATA, SAS, or SSD drives. With this low-cost server, you get a whopping maximum internal storage capacity of up to 16TB.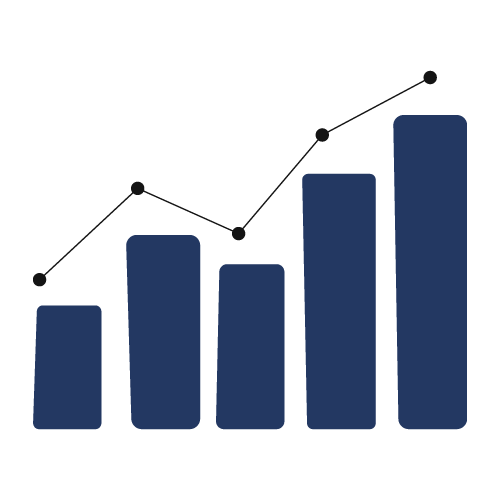 Built with Dell Certified Hardware
Invest without any worries as our Refurbished Dell R420 server is tested, verified, and replaced with the best and Dell-certified hardware. The server is multi-level tested and verified on all parameters. Parameters such as heavy workloads, bad environmental conditions, and various stress. Server Basket provides assurance of the best performance, flexibility, reliability, and availability of the server.
Scalable Server with Compact 1U Chassis
The 1U chassis small form factor server is scalable depending on your business needs. You can use one processor in your initial business stage with less memory capacity and storage drives. As your business grows, you can take advantage of 2 processors, increased memory capacity, and all the eight storage drive bays.
Get Tech Support Anytime
Don't have the technical knowledge and worried about how to handle the server if anything goes wrong? With Server Basket, you don't have to worry about any technical issues. Our team of experts is available 24/7, during weekends and even on holiday to support you. With us, you get instant support and professional help for your server malfunctions and issues.
SB Assured One Year Warranty
Enjoy the benefits of our Refurbished Dell R420 server marker with a one-year warranty which is the best one in the market. Server Basket offers a one-year complete Server Basket warranty where you will be provided instant repair services or server replacement in case you face any hardware or software issues.
Speed Shipping to Any Location in UAE
No matter wherever you are located in UAE, instant delivery will be done to all cities in and around UAE including Dubai, Ajman, Fujairah, Ras Al Khaimah, Sharjah, etc. Your Refurbished Dell PowerEdge R420 server will be delivered in a secured package, so you will receive it at your doorstep without even a small scratch
Specification
Additional information
| | |
| --- | --- |
| Brand | Dell |
| Form Factor | 1U Rack |
| Processor | Intel Xeon processor E5-2400 Product Family |
| Processor Sockets | 2 |
| RAM Type | DDR3 |
| Memory Size | 16GB, 2GB, 32GB, 4GB, 8GB |
| Memory Slots | 12 |
| Max RAM | 384GB |
| Max Storage | 16TB |
| Hard Drive Bays | Upto 4 x 3.5" Drives, Upto 8 x 2.5" Drives |
| Hard Drive Options | SAS HDD, SAS SSD, SATA HDD, SATA SSD |
| PCI Slots | 2 |
| Internal RAID Controllers | PERC H310, PERC H710, PERC H710P, PERC S110 |
| External RAID Controllers | PERC H810 |
| Power Supply | Dual |
| Warranty | 1 Year |
| Remote Management | Yes |
| Supported Remote Management | iDRAC7 Enterprise, iDRAC7 Express, iDRAC7 with Lifecycle Controller |