Dell EMC PowerVault NX3340
AED 26,640 (-10%)
Ideal for Large Businesses
Dual Socket Server
Enhanced Performance
High Capacity Storage
Quick Deployment
Simplified Management
Description
Do you need high storage capacity with RAID level protection for your large business? Are you looking for a dual-socket server with quick deployment and simplified management? Then count on Dell EMC PowerVault nx3340 and get one point solution for all your storage-related problems. Enjoy more flexibility with Dell EMC NX3340 in addition to high availability and built-in clustering. It is perfectly designed to support SMB and NFS files with block protocols such as iSCSI. The PowerVault NX3340 is an effective yet affordable solution, especially when looking for Microsoft Windows Server with the enhanced power of Dell EMC servers. Get both, I.e., simplicity and high potential with Dell EMC PowerVault nx3340. Server Basket offers NX3340 in ready to deploy state to minimize customer efforts. Get a high-quality power vault from us and improve overall business performance through NAS gateway. The best part is it offers streamlined remote work with troubleshooting capabilities.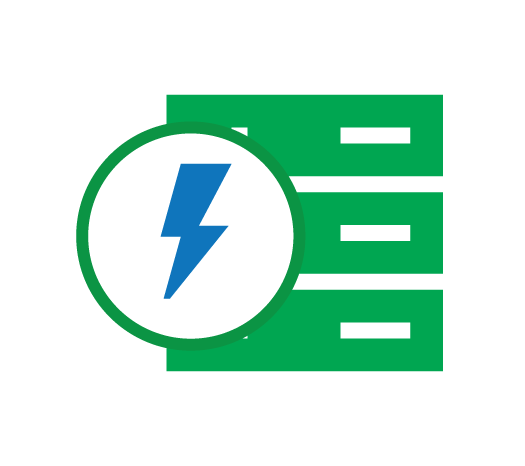 Suitable for Large Businesses
Dell EMC PowerVault NX3340 offers power, enhanced flexibility, easy to deploy and use storage solutions for the immense organizational data of large enterprises. It enables coherent and adaptable sharing of data with easy access capabilities. No matter how complex and large files you need to store, share and access, it becomes pretty easy with the presence of PowerVault NX3340.
Dual Socket Server with Multi-Core CPUs
With the support of multi-core CPUs, this dual-socket server offers ultra-fast performance. You can execute multiple processes simultaneously and, at the same time, can access boosted processor performance. With the capability of handling more complex tasks, the power vault nx3340 offers absolute processing power. Get more features at low power consumption.
Improved Performance with the NAS Gateway Option
If you are looking for more storage space to increase overall server efficiency, rely on Dell EMC PowerVault nx3340. The NAS gateway option offers central file access and storage, automated backups, easy setup, and reduced hardware costs. With quick access and storage of data, get improved performance for the ongoing tasks.
High Capacity Storage with All Around RAID protection
Do you need expanded storage capacity with RAID level protection? Then count on Dell EMC PowerVault nx3340. With immense storage capacity, it offers an internal PERC H730 internal raid controller with an optional PERC H840. It is capable of supporting two 2.5" HDDs specifically for RAID 1 and four 2.5" HDDs for RAID 5.
Quick Deployment with Simplified Management
Server Basket offers PowerVault NX3340 with the pre-installed operating system to support easy and quick deployment. The pre-installed MS storage servers allow simplified and rapid deployment. Additionally, you don't have to worry about the monitoring and maintenance part as our team is readily available for all such tasks.
Integrated with Dell Remote Access Controller
Are you looking for top-notch storage solutions with remote access capabilities? The Dell NX3340 is precisely designed to offer uninterrupted remote access with the presence of a Remote access controller. It provides an optimum storage solution specifically for remote offices in addition to branch offices. The presence of BranchCache and DFS replication enable reliable data synchronization between the data center and remote office.
Specification
Additional information
| | |
| --- | --- |
| Brand | Dell |
| Model | Dell EMC PowerVault NX3340 |
| Form Factor | 1U Rack |
| Processor | Dual Processor |
| Max RAM Capacity | 64 GB |
| Max Storage | 96TB |