Dell PowerEdge R740XD Rack Server
AED 10,633 (-10%)
Maximizes Your Application Performance
Excellent for Big Data Analysis
Supports 2 Intel Xeon Scalable Processors
Max Cores Supported: Up to 56 Cores
24 DIMM Slots Available
Flexible & Customizable Server
Description
Looking for a powerful and affordable rack mount server that can run you mission-critical tasks with ease? Then the Dell EMC PowerEdge R740XD is the excellent fit for your requirements. PowerEdge R740XD can handle any workloads. It is useful for intensive applications requiring more comprehensive storage, greater system security, multi-tasking capabilities etc. options and higher performance than ever before. This is a storage-centric server that offers flexible options for the business that wants to keep storage as close as possible to the compute layer. With lots of room to grow, this powerful dell PowerEdge r740xd 2u rack server offers higher performance than the other servers of this series. The Dell Server R740XD is created with a superior grade cooling technology, which helps to increase and adjust the airflow automatically, therefore keep the server cool. Purchase Dell PowerEdge R740XD server with a three-year warranty, free installation support, tech support at a discounted price from server basket and get it delivered to any location in UAE within the least possible time.
Dell PowerEdge R740XD Rack Server Pricing List:
Server PLAN
CPU
MEMORY
Storage
Price
Dell PowerEdge R740XD Rack Server
(Basic)
20 Core / 40 vCPU ( Dual Intel Xeon Silver 4114 / 2.20 GHz)
64GB DDR4
2 x 600 GB 2.5-inch SAS HDD (1.2 TB)
Dell PowerEdge R740XD Rack Server
(Standard)
20 Core / 40 vCPU ( Dual Intel Xeon Silver 4114 / 2.20 GHz)
128GB DDR4
2 x 600 GB 2.5-inch SAS HDD (1.2 TB)
Dell PowerEdge R740XD Rack Server
(Reliable)
40 Core / 80 vCPU ( Dual Intel Xeon Gold 6148 / 2.40 GHz)
256GB DDR4
2 x 600 GB 2.5-inch SAS HDD (1.2 TB)
Dell PowerEdge R740XD Rack Server
(Powerful)
40 Core / 80 vCPU ( Dual Intel Xeon Gold 6148 / 2.40 GHz)
384GB DDR4
2 x 600 GB 2.5-inch SAS HDD (1.2 TB)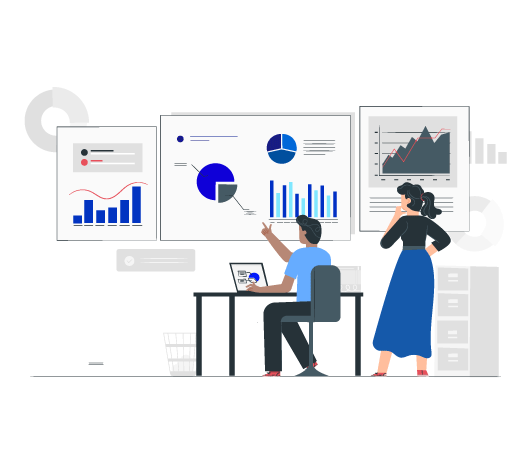 Ideal for Data Analysis:
The performance and storage capacity of Dell PowerEdge R740XD makes it ideal for data analysis. Dell EMC PowerEdge R740XD can enable businesses to expand the scope of analyses and also helps the management to reach critical decisions in very less time, allowing you to stay ahead of your competitors. A single PowerEdge R740XD server powered by Intel Xeon Scalable processors can do the data warehouse work that eight of its previous generation servers can do.
Great performance in 2U Box:
The R740XD Server is perfect for an incomparable data set processing and great performance of RAM in a 2U with a maximum of 3TB. There are 24 DDR4 DIMM slots, which supports RDIMM or LRDIMM and there is a provision for up to 12 NVDIMMs with a maximum memory of 192 GB. Supports speed of memory up to 2666MT/s, but this capacity is subjected to the memory configuration, memory type, and processor model.
Massive CPU Core Count:
The Dell rack mount 2U R740XD server is powered by up to two Intel Xeon Scalable processors having a maximum of 28 cores in each processor totalling to 56 cores. These enormous number of cores helps the server to multitask with ease.The processor class is comprised of Platinum, Gold, Silver, And Bronze cores CPU, each offering a distinct influence on energy optimization, shelf life, and performance.
Superb Range of Storage Options:
Dell PowerEdge R740XD is designed to support a wide range of business applications, including software-defined storage. You can easily mix and match any storage drive in its chassis. With support for SSD, HDD, 24 NVMe SSDs and boot-optimized M.2 SSDs, this server allows you to tailor storage precisely to your capacity and performance requirements. You will get a maximum storage capacity of 153TB with 24 x 2.5" SAS/SATA (HDD/SSD), NVMe SSD drives.
Completely Customizable R740XD Server:
At Server Basket, we customize Dell EMC PowerEdge R740XD server according to your business requirements and your budget. You can select your choice of storage, memory slots, processors, Ethernet card, graphical cards etc. Customization option not only permits you to choose the server configuration as per your requirement but also gives you complete control over your budget and investment. All our servers are custom-built carefully by our experienced engineers.
Lowest Price in UAE:
Get the best discounts on brand new Dell PowerEdge 740xd only at Server Basket. No matter what configuration you choose, we provide huge discounts that reduce your IT investment. Server Basket is well known for selling the servers at a cheaper price when compared to other server retailers in the market. You can compare our pricing with any seller in the UAE, and you will observe that we are selling the most genuine server at a reasonable price.
Free Pre Sales and Installation Support:
Not sure about the configuration that suits your business? Receive pre-sales assistance at free of cost from our experienced sales engineers who will help you to choose the configuration that precisely suits your organization. Do you need professional engineer assistance for the Dell PowerEdge R740XD server installation? Server Basket provides free installation support. We have a team of professional representatives who are always ready to assist!
Fast Delivery Across UAE:
We strive to deliver the Dell PowerEdge R740XD server at your doorstep as quickly as possible. Our services are spread all over the UAE, so we can quickly deliver your server to any location in and around UAE, including Dubai, Sharjah, Al Quoz, Abu Dhabi etc. We have an organized logistics system wherein we assure that your server will reach you safely with industrial-grade packaging.
Exclusive 3 Year Warranty:
Server Basket offers its customers with a warranty service of three years on Dell PowerEdge R740XD server. The warranty cover comes into the picture from the day when the server is purchased from our store. In case of any problem with the hardware such as Storage drives, RAM, cooling fans, power supply, etc., they will be either replaced or repaired at no extra cost.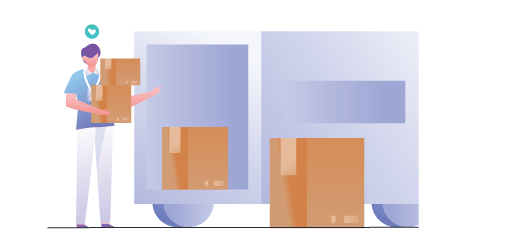 Specification
Additional information
| | |
| --- | --- |
| Brand | Dell |
| Form Factor | 2U Rack |
| Max RAM | 3TB |
| RAM Type | DDR4 |
| Memory Slots | 24 |
| Processor | 2 x Intel Xeon Processor Scalable Family |
| Processor Sockets | 2 |
| Max Storage | 96TB |
| PCI Slots | 8 |