Cisco Servers On Rent / Lease
Grade "A" Quality Certified Cisco UCS Servers
Lowest Rental Plans
Available Customized Configuration
Upgrade Hardware
Lowers Maintenance Costs

Looking for servers to rent for your startup office or for application testing? Your search ends here at Server Basket. Do you know that you should choose the right server supporting various applications to boost your business productivity? The servers we offer support various workloads. With us, you can now rent enterprise-grade servers with customized configurations to get the desired output for your business. We understand how a server is crucial for your business, Server Basket brings you the best servers of various brands such as Dell, HP, Cisco, Lenovo, and Fujitsu on rent. These servers are of high quality and deliver top-notch performance. Moreover, if you lease it from Server Basket, you get heavy discounts and a host of free services like tech support, and installation assistance.
Power 1U Rack Server
Storage 2U Rack Server
Power Storage 2U Rack Server
GPU 2U Rack Server
| Server Type | Core | RAM | Storage | GPU | Price |
| --- | --- | --- | --- | --- | --- |
| GPU-18 | 24 core CPU | 128GB | 18TB SAS | Quadro M4000 8GB GPU | |
| GPU-36 | 36 core CPU | 256GB | 36TB SAS | RTX M4000 8GB GPU | |
| GPU-100 | 40 core CPU | 512GB | 100 TB SAS | RTX 3090 24GB GPU | |
| GPU-40 | 24 core CPU | 128GB | 40TB SSD | Quadro M4000 8GB GPU | |
| GPU-60 | 24 core CPU | 256GB | 60TB SSD | RTX M4000 8GB GPU | |
| GPU-80 | 40 core CPU | 512GB | 80TB SSD | RTX 3090 24GB GPU | |
| GPU-400 | 24 core CPU | 128GB | 400TB SSD | RTX 3090 24GB GPU | |
Get Any Brand Server on Rent
Meet your seasonal or short-term demands with the best and affordable servers on rent in Dubai. The servers we offer are of big brands such as HP, IBM, Dell, Cisco, Supermicro, and others. The servers are highly reliable and engineered to offer world-class performance when performing crucial application testing.
Test out New Applications
The servers we offer on lease help you to test new apps and web-based applications. It easily helps you go through the step-by-step processes such as functional testing, usability testing, interface testing, compatibility testing, performance testing, and security testing with great ease and efficiency.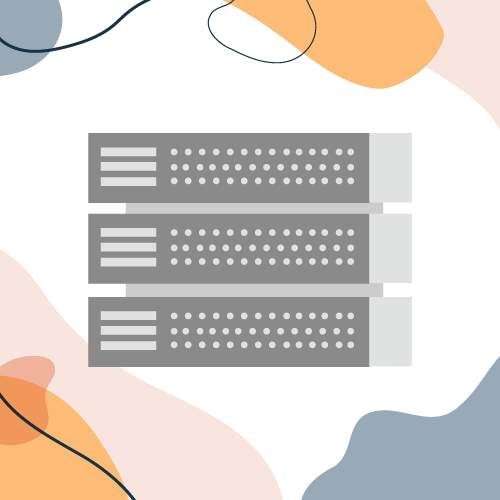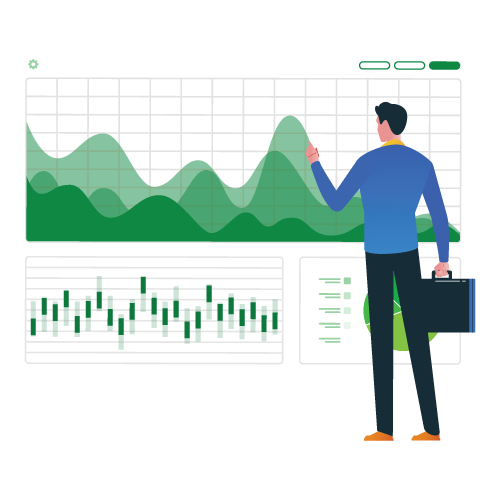 Customized for Your Applications
We have a huge range of servers that consists of rack, tower, and blade servers. Every form factor is further diversified depending on the processor configuration, RAM capacity, storage space, and security features. We provide you with customized servers on rent depending on your application needs and storage requirement.
Full Control of Your Data
With us, get full access to the entire server until the expiration of the lease agreement. The servers on rent are highly scalable, and you can upgrade and customize the server as your business demands. We won't interfere in any of the server management unless and until you want us to. Renting the servers in UAE from us allows you to maintain server security 24/7
Multi-Level Tested and Certified Servers
Server Basket offers the best and high-grade servers on lease in UAE. With us, you won't have to worry about the quality as the servers undergo multi-level testing on different parameters and industry standards. We provide only brand-certified servers on rent that guarantee to deliver heavy performance and higher business output
Rent a Server at Best Price
There is no better choice than Server Basket when you rent a server in UAE. We have a range of server rental plans that includes monthly and yearly depending on customer needs. We are one of the online retailers who offer low-priced server rentals when compared to other dealers in the UAE. The servers are of very affordable pricing and would help to lower much of your IT expenses.the best and cheapest rents on servers
Excellent Technical Support
Our comprehensive support starts from the day you rent the servers from us. No matter how complex the issue is, our team would resolve any issue instantly within a short span of time. The technical experts are available 24/7 to guide and help you if any issue arises on the server.
Quick Delivery Throughout UAE
Whether you are located in Abu Dhabi, Al Ain, Ras Al-Khaimah, Sharjah, Ajman, or Dubai, we ensure that you get the servers within a few days of your order. Our association with the best shipping companies in and around UAE allows us to deliver servers quickly, securely, and without any extra freight charges.

Frequently Asked Questions (FAQ's)
What Does Server Rental Service mean?
Server rental service is all about renting out servers for users who are into software-related business. At Server Basket, it is very easy to rent servers at a reasonable price and you also get 24/7 technical support.
How is Server Rental Service Beneficial?
Server rental service is beneficial for people who do not want to make an upfront investment in new servers or cannot handle all the technical details of servers. You can cancel your rental whenever you feel that you are done with your work related to that server.
Will My Data Be Safe on a Rented Server?
Data security is a big concern right now. We, at Server Basket, always maintain high data security to help our customers with 100% data safety so that they don't lose valuable data. If you are concerned about the security of your data, then we are the best in the market.
HDo You Provide Server Rental Plans for Different Durations?
Yes, our server rental plans are for different durations. The packages are designed accordingly as well. If you take the basic plan, then you will get the server for a short period. Later, the duration can be changed based on your needs.
What are the Special Features You Offer On Rented Servers?
The rented servers from SB have affordable pricing, high storage capacity, huge memory, and good performance. You will also get 100% assistance if you feel any trouble with the technical part. We provide technical assistance 24/7 from our side.
Which Server Brands are Available for Rentals?
The most used brands in server rental services are Dell and HP. These brands have awesome quality and technical assistance for customers. So, the users also prefer to rent these servers from us. We offer other brands too.