AED 950 (-5%)
Extensive Range of IBM Servers
Budget Friendly Servers for All Businesses
Affordable Prices on All Configurations
Models Listed from Low to High Price
Extensively Tested & Certified Servers
Quick Pre Sales Support on Pricing
Description
Are you tired of complex server selection procedures? Need an easy way to get hold of all available server models? Take a look at our IBM server Price List that is designed to make your buying process transparent and easy. We list all available new, refurbished, and used IBM servers by considering their prices, parameters, and high-end technologies they support. Users can process huge amounts of data and complex business applications efficiently and quickly with these scalable and agile IBM servers. All these servers are tested rigorously before dispatching them and can sustain any kind of work environment. You can use these effective servers in your data centers, offices, IT firms, etc. Server Basket has a great collection of all IBM server models that are of high quality and are certified for their perfection. We take care of your journey with us by providing constant technical and sales support from our experienced team. Get in touch with us through available sources to buy our affordable IBM servers after comparing it with our Price List. Enjoy the added advantages of installation support, infallible warranty, and prompt delivery confined to our customers in the UAE.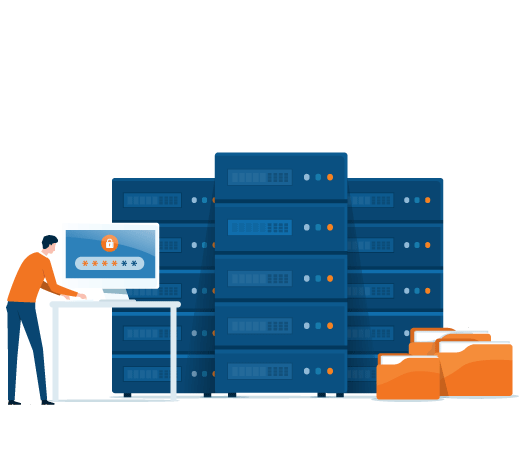 Extensive Range of IBM Servers:
Do you plan on acquiring high-quality servers for your data centers? Our secure, high-density and robust IBM servers can easily integrate with your work necessities and deliver exceptional results for your workloads. We sell all models of IBM servers inclusive of IBM X3100, TS140, X3300, X3650, XRD450, and many more. Every IBM server has its own importance and speciality to cater to multiple tasks. They offer enhanced security and stability to your diversified works.
Budget Friendly Servers for All Businesses:
Whether you need a server to run a large-scale business or a small start-up, we have high configuration IBM servers that can support any kind of business with their unique features. Each of them is priced rationally and will definitely lie within your budget constraints. With their ideal memory and abundant storage along with powerful processors and new technologies, these IBM servers come as a whole pack to run your businesses with utmost efficiency and ease.
Affordable Prices on All Configurations:
If you wish to purchase a server that's in perfect condition at a reasonable price, there is no better place in the UAE other than Server Basket. Every server configuration is factually priced and is the most economical for our users. Our team constantly checks on the market values and updates the server prices in the Price List. We can strongly say that you can achieve excellent work performance and better outcomes by using our IBM servers.
Models Listed from Low to High Price:
Looking for a reference to compare various IBM servers? Then our Price List will help you a lot. The IBM Price List we itemized, displays all the IBM servers based on their specifications in an orderly fashion, ranging from low price to high price. This price list aids you to select an IBM server that satisfies both your workloads and invested capital. Our IBM rack, tower, blade servers are highly resilient and are always ready for deployment.
Extensively Tested & Certified Servers:
Do you have any doubts about the reliability of our servers? We will be very careful and vigilant in the selection process of our servers. Any IBM server you buy from Server Basket is certified by ISVs and has undergone multiple testing procedures in burn-in conditions to prove that it is sturdy enough to handle pressured work conditions. The servers which qualify our testings will be stocked in our inventory and others will be disposed of.
Quick Pre Sales Support on Pricing:
We prefer the comfort of our customers and make every effort to help you out with the buying process. You can state your hardware and software requirements to our pre-sales team through WhatsApp or LiveChat, and we will suggest the perfect IBM configuration that complies with your requisites. A quick quotation is provided to our customers, along with the server choice. Once you are comfortable with the price we offer, we can proceed to further the buying process.
Free of Charge Installation Support:
Are you worried about installing the server in your concrete workspace? Server Basket has a team of experts who have complete knowledge about handling the IBM servers. They will help you through the entire installation procedure, ensuring that there is no mistake made while installing the server. Our team will also clear any doubts you have with the server usage. We do this free service to make your journey with us as simple and as comfortable as possible.
All Covered Under Assured Warranty:
If you want to buy a server covered by a strict warranty scheme, you should definitely prefer Server Basket as we never back off from our warranty deals. For any issues you face with the server such as dysfunctioning of hardware components including the RAM, hard drive, processor, GPU, RAID controllers, etc. in the stipulated warranty period, we provide a replacement with genuine spare parts as soon as possible so that your workflow is not disturbed.
Safe and Secure Delivery at your Doorstep:
Do you hope for the secure delivery of your ordered servers? To meet your expectations, we offer quick and safe delivery of the IBM servers to any corner in the UAE within 3 working days. We ensure that the server is neatly packed, tightly sealed, and is then dispatched. Our reliable delivery agents provide intact doorstep delivery to major places of the country such as Dubai, Abu Dhabi, Al Ain, Sharjah, Ajman, Fujairah, etc.