Tally Hosting
Access Tally from Any Location
Reliable Tier 4 Data Centers
No Need to Maintain Servers at Offices
Supports Unlimited Users
Works Seamlessly with 100% Uptime
Ultra-Fast Servers with Unlimited Bandwidth
High Security for Your Tally Data
Description
Are you tired of handling your tally works offline? Looking for a trustworthy hosting provider who can offer a tally hosting package that meets all your pre-requisites? You are on the right page as Server Basket, UAE, offers the most authentic tally hosting solutions to its users at the most affordable prices. Customers can access the tally from any place globally and expect maximum uptime even in the most adverse work environments. Our hosting solutions allow you to easily manage and maintain the data of your numerous branch offices.
Server Basket offers both customizable and pre-configured tally hosting plans with unlimited bandwidth to all its users. Get in touch with us right away to learn more about the tally hosting packages and buy one that fulfills your necessities in all possible ways. In addition, Server Basket guarantees 100% uptime, unlimited bandwidth, and iron-clad security to your tally accounts and provides you with the account handle in just a few hours.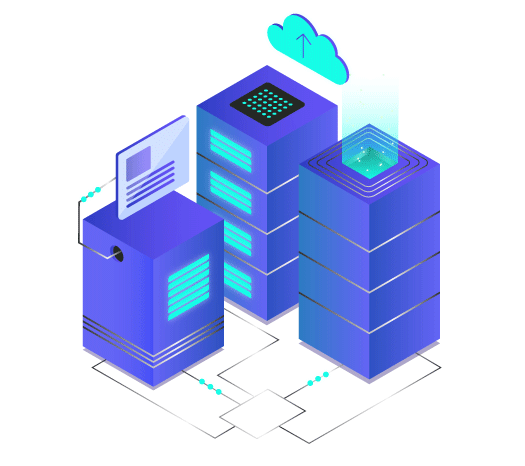 Access Tally from Any Location
Users are free to access their tally and record their business transactions remotely at any time, irrespective of the device they use, thanks to the secured RDP protocol. The SB team interconnects the tally account through multiple locations and ensures that only authorized personnel can access the data when required.
Reliable Tier 4 Data Centers
Every server confined to host the tally accounts will be placed in the tier4 data centers to provide ultimate performance, uptime, security, and availability to your workflows. Additionally, we will constantly monitor these extremely reliable and redundant data centers to promise a dynamic work environment to users round the clock.
No Need to Maintain Servers at Offices
Is it hard maintaining tally servers at your office with your growing business workflows? If so, Server Basket's tally hosting comes to your aid. These excellent hosting services attain the ERP 9 GST ready software, which avails you of the highly secure, speed, and sophisticated tally accounts requiring minimum maintenance.
Supports Unlimited Users
Do you need a centralized tally solution for your multiple business branches? Each of our tally hosting solutions offers unlimited user accounts for users to scale up their business yield and output. Authorized accountants from various branches can access the tally and work without any hesitation in a protected environment.
Works Seamlessly with 100% Uptime
Maximum uptime gives maximum productivity. With Server Basket, you can access your data and run tally applications at any time without downdrifts, as we guarantee 100% uptime of your tally hosting accounts. Furthermore, our technicians ensure that our servers are in perfect working order to provide users with uninterrupted availability.
Ultra-Fast Servers with Unlimited Bandwidth
Don't let insufficient bandwidth limit your efficiency. Switch to Server Basket that offers unlimited bandwidth on its tally hosting solutions. Moreover, our servers are engineered with powerful memory modules that offer users enough power to run tally at optimal speeds. Our exclusive ultra-fast servers offer you the best hosting experience.
High Security for Your Tally Data
Server Basket assures 100% security of your tally data as our servers are stored in a shielded infrastructure protected by high-end firewalls. They offer multi-level security to your data and avail more control over your businesses by blocking malware, hackers, and third-party intruders that affect and misuse your crucial information.