Dell Precision T5810 Workstation
AED 3,314 (-25%)
Processor: Intel Xeon E5-1600 v4 Series CPUs
Memory: DDR4
Max RAM: 256GB
Max Storage: 12TB
Best Discount Prices
Special Prices On Bulk Orders
Description
Do you want a professional grade workstation that offers enough power for professionals in engineering, architecture and graphic designing fields? Then you need to purchase a powerful workhorse like Dell Precision T5810 which is made to meet the need of creative workflows. This tower workstation with compact design and multiple expansion options is the workstation that graphic designers and video editors need to complete their works with excellent output. If there is any specific hardware configuration you are looking for apart from the multiple best configurations listed below, please let us know about it as Server Basket custom configures the Dell Precision T5810 with your choice of specifications. The main advantage of purchasing our used Dell Precision T5810 Workstation is that you will save budget while still getting Grade "A" quality workstation that works nowhere less to a new one. Whether you prefer pre configured or customized workstation, we provide discounts on any configuration, be it an entry level or high end configuration. Along with the discounts and customization option, Server Basket also offer 1-year warranty, free installation and Tech support, quick deliver all over UAE.
Dell Precision T5810 Workstation
WORKSTATION TYPE
Processor
Ram
Storage
PRICE
Dell Precision T5810 Workstation
(Basic)
Intel Xeon Processor E5-2673 v3 (2.50 GHz/12-core/30MB/120W)
64GB, DDR4
500GB SSD / 1TB 3.5 inch 7.2K RPM SATA
Dell Precision T5810 Workstation
(Standard)
Intel Xeon Processor E5-1650 v3 (3.5 GHz/6-core/15MB/140W)
64GB, DDR4
500GB SSD / 1TB 3.5 inch 7.2K RPM SATA
Dell Precision T5810 Workstation
(Standard)
Intel Xeon Processor E5-2696 v4 (2.30 GHz/20-core/50 MB/135 W)
128GB, DDR4
500GB SSD / 1TB 3.5 inch 7.2K RPM SATA
Dell Precision T5810 Workstation
(Powerful)
Intel Xeon Processor E5-2696 v4 (2.30 GHz/20-core/50 MB/135 W)
256GB, DDR4
500GB SSD / 1TB 3.5 inch 7.2K RPM SATA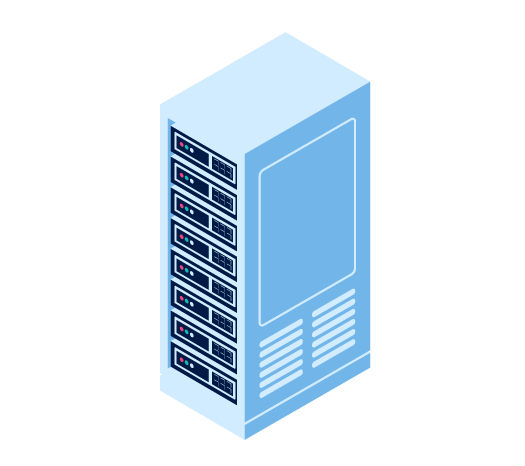 Ideal for Video Editing:
To make a video with rich visuals and render it quickly, video editors must require a high performance workstation with excellent processing power, memory capacity and powerful GPUs. With rich features and high end specifications, the Dell Precision T5810 Workstation helps you to accelerate video editing workflows. Dell Precision T5810 gives good performance for Aftereffects, Adobe Premium, Media encoder and other applications, so you can render videos and simultaneously create another video.
Reliable Workstation with ISV Certification:
Dell Precision T5810 Workstation features ISV certification for architectural, designing, engineering applications such as AutoCAD, Autodesk Revit, GRAPHISOFT, ARCHICAD, Solidworks, Associates Rhino, Adobe Photoshop, CATIA. With ISV certification, you can get your task done without any disruptions. ISV certification will be given only after performing rigorous testing on hardware and the operating system supported by the Dell Precision T5810 Workstation.
Lot of Processing Power:
Does your application need huge number of processor cores and faster clock speeds? The high end Dell Precision T5810 Workstations feature the latest Intel Xeon processor E5-1600 v4 series processors that are proven to deliver outstanding performance for the most demanding video creating and designing applications. These high end workstations provide the cores counts and clock speed to ensure that your workstation accelerates your workflows.
Fast Computing with Huge Memory:
Whether you simultaneously perform video editing and rendering or edit huge animated files one after the other, you will never experience any delayed performance or crashes with the Dell Precision T5810 workstation because of its large memory capacity i.e. 256GB. It supports ultra-fast DDR4 Memory modules and offers 256 GB memory capacity when 32GB memory modules are installed in all the 8 DIMM Slots.
Multiple Storage Options Available:
Each image or video that you create and render can be saved in the Dell Precision T5810 Workstation itself. Featuring a maximum of 4TB storage space, it can accommodate large number of files. There are lot of options when it comes to the storage drives. The Dell Precision T5810 supports a maximum of 4 2.5" SAS/SATA or three 3.5" SATA drives.
Any Configuration Available:
Server Basket has designed multiple configurations of the Dell Precision T5810 Workstation that are suitable for applications demanding huge number of cores, graphical power, memory and storage. If you are looking for any other configuration that is not listed here, then contact our pre sales team and inform about the configuration you want. We immediately send a quotation based on the configuration you need.
Quick Delivery with Multi Level Packing:
Server Basket delivers the Dell Precision T5810 workstation within 1-2 business days to all cities and even remote regions of UAE. Our goal is to make speedy deliveries to customer's address, no matter where the location is. Even though we pack the workstations carefully with in carton box using foam and bubble wrap, our shipping partners will take proper care while delivering the workstation. Within a short duration, we can deliver the Dell T5810 workstation to Ajman, Al Ain, Dubai, Ras Al Khaimah, Sharjah, Abu Dhabi and all other destinations.
Free Installation & Remote Tech Support:
There are few important steps that shouldn't be missed while assembling the parts and installing the operating system. To ensure smooth functioning of the Dell Precision T5810 Workstation, we perform the installation at our warehouse itself. Initially our team will upgrade the firmware and then installs the hardware parts in the barebones as per the configuration you request. Soon after installing the OS, the workstation undergoes for quality tests and packing. Our job doesn't does end up with dispatching, we also assist you remotely if you want any help while performing basic setup after unboxing the workstation.
Assured 1 Year Warranty:
Before we dispatch the Dell Precision T5810 workstation, we check each and every spare part along with their performance. If a problem occurs with any component of the workstation, Server Basket, in its sole discretion, will either resolve or replace the damaged spare part. All hardware parts including the Hard drives, RAM, CPUs, Graphic cards, Ethernet cards etc. are covered under 1-year warranty.
Best Offers, Save More:
Do you have less amount in hand? Are you unable to purchase a brand new workstation for our graphic intensive projects? Then investing in this Dell Precision T5810 Workstation is very beneficial for you in many ways. By offering huge discounts on all configurations, Server can help you procure a high quality workstation with a minimal investment. We provide thoroughly tested workstation that withstands heavy workloads and performs equally to a new workstation.
Specification
Additional information
| | |
| --- | --- |
| Brand | Dell |
| Form Factor | Tower |
| RAM Type | DDR4 |
| Max RAM | 256GB |
| Memory Slots | 8 |
| Processor | Intel Xeon E5-1600 v4 Series CPUs |
| Max Storage | 12TB |
| PCI Slots | 6 |