Dell EMC PowerVault NX440
Suitable for Branch & Remote Offices
Provides Flexible Data Sharing
Single Socket 1U NAS Rack Server
High End RAIDs for Data Security
Easy Data Management
Manage Remotely with iDRAC9
Description
Are you searching for an affordable and efficient NAS appliance storage system? If yes, buy Dell PowerVault EMC NX440 from Server Basket that suits remote or branch offices to improve productivity. The NX storage solution supports flexible and efficient file or data sharing with the practical usage of resources. It is a single-socket rack 1U server, which enables consistent availability and delivers enhanced outputs for any business, whether it's small or large. Dell NX440 EMC solution offers a massive range of storage capacity up to 16 TB and memory of 48 TB with scalable features to effectively meet the growing business needs. It is incorporated with RAID level infrastructure to provide data protection and an iDRAC9 controller for remote server management. Flexible data management is enabled to focus on business operations.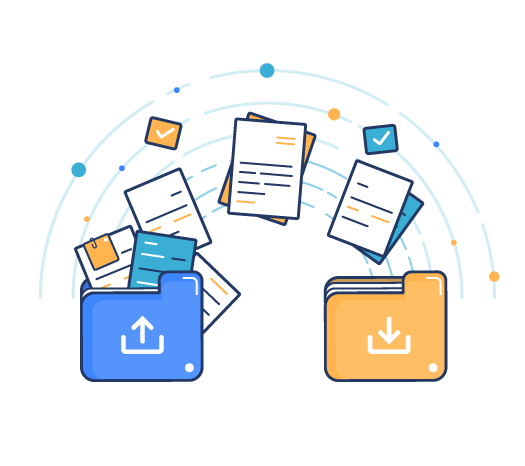 Suitable Storage for Branch & Remote Offices
Dell EMC nx440 is an excellent entry-level NAS and an ideal solution for remote and branch offices. It enables efficient data synchronization between a remote office and a data centre. The readability and performance of storage applications can improve by using this Dell enclosure to enhance overall productivity.
Provides Efficient and Flexible Data Sharing
The NX series NAS storage allows file and data sharing, including files, word processing, spreadsheet, etc., for unstructured storage data. Businesses can become effective and productive by enabling the file-sharing feature. The block data applications can also be supported with the exploitation of limited resources.
Single Socket 1U NAS Rack Server
The PowerVault nx440 has 1U NAS single-socket embeds with an Intel Xeon processor E-2124 to increase heavy and complex workloads. It features Windows Storage Server 2016 that provides versatility and high-end performance in NAS appliances. It provides continuous availability and multiple network connections between the server and SMB.
Scalable RAM and Huge Storage
Dell PowerVault nx440 supports up to 48 TB memory and a storage capacity of 16 TB. It is compatible with HDD and SSD drives to deliver optimum performance. This single storage solution can meet scalable storage needs efficiently while optimizing storage utilization to reduce hardware costs and power consumption.
Configured with High End RAIDs for Data Security
Dell PowerVault NX440 has included an internal RAID card PERC H730P that ensures data protection against malicious or malware attacks. It supports the RAID levels of RAID 5, 6, 50, and 60 and includes the NVCache technology that ensures backup to avoid data loss in a power-loss event.
Budget Friendly Solution for Easy Data Management
Dell EMC NX440 is an affordable storage solution that facilitates simplified management services through the remote desktop. The accessing of remote snapshots allow backup operations for easier management with the support of SMB-based server applications. You can access the automated and supervised operations to eliminate the work pressures.
Enhanced Performance in all Work Environments
Dell PowerEdge server integrates with Windows' latest storage server to ensure reliability and improved performance for your business applications. The reliability of application-specific capabilities increases to maintain the data centre effectively. It supports all applications, including varied, complex workload and storage environments with diverse requirements.
Manage Server Remotely with iDRAC9
The integrated Dell Remote Access Controller (iDRAC9) enables the server's remote management to use the NAS efficiently. It allows us to focus more on business and spend less time managing operations with this feature. You can administer the procedures while monitoring the server health and its functionalities.
Specification
Additional information
| | |
| --- | --- |
| Brand | Dell |
| Form Factor | 2U Rack |
| Max RAM | 16GB |
| RAM Type | DDR4 |
| Processor | Intel® Xeon® Processor E-2124 |
| Max Storage | 48TB |
| PCI Slots | 6 |