Full Rack Colocation Hosting
AED 3,419 (-5%)
Ideal for Startups, Corporates, & Hosting Providers
Colocate with Secure Tier4 Data Centres
Superior Performance & Reliable Connectivity
Power Redundant and Fault-Tolerant Servers
Unlimited Bandwidth with Zero Additional Charges
Affordable One-Time Monthly Payment
Customizable Full Rack Colocation Services
24/7 Professional Technical Support
Description
Are you looking for full rack colocation at a modest cost? Do you want to access unlimited bandwidth without any additional charges? Are you searching for colocation hosting with superior performance and enhanced security? We at Server Basket offer server rack space at nominal value in a highly specified Tier 4 data centre. With our colocation hosting, be hassle-free from maintenance, upgradation and monitoring tasks.
As one of the foremost hosting service providers, we offer full rack colocation hosting in addition to unlimited bandwidth, high-speed internet, DDoS protection, fuse breakers for an individual server rack, 100% uptime with 24/7 technical support. Our hosting plans are flexible and can be customized as per organizational requirements. With increased data transfer speed, get round-the-clock website accessibility. Grab all these exclusive hosting features at a modest cost compared to other hosting service providers across the market. Our colocation hosting services perfectly fit numerous organizations, including startups, corporates, and reseller hosting providers.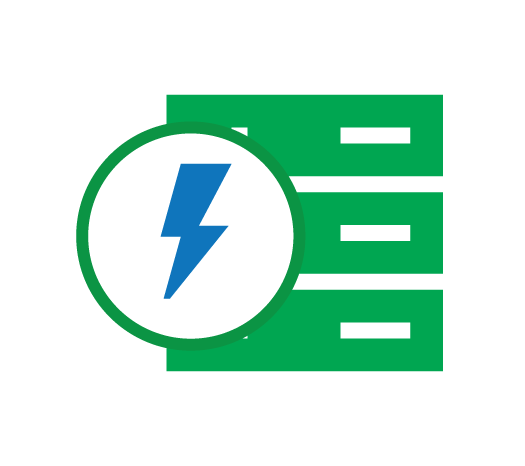 Ideal for Startups, Corporates, & Hosting Providers
We offer an extensive range of colocation hosting plans to satisfy various industry demands. Our hosting plans are perfect-fit for every requirement size, from startups to large enterprises. Our plans perfectly cope with varying needs no matter what venture you belong to, either a startup with low requirements or a large enterprise with high-end requirements.
Colocate with Secure Tier4 Data Centres
Are you looking for a safe and secure colocation? Server Basket offers reliable and secured colocation with Tier4 data centres. With Z-level security, get huge disk space with no data loss possibilities. Get access to two times more resources and assured data backup. With a high-end data centre, you get more fault tolerance capabilities, high data redundancy and better connectivity.
Superior Performance & Reliable Connectivity
Access our full rack colocation hosting and boost website performance with uninterrupted connectivity. The presence of top-notch infrastructure makes our hosting network unhindered from disconnectivity and downtime issues. Avail of better data transfer speed and perform unbounded file transfers to access uprooted website performance.
Power Redundant and Fault-Tolerant Servers
Are you looking for colocation hosting services with no power failure issues? Are you done with server failure and downtime issues from the current host? Our hosting servers are perfectly equipped with redundant power supplies to ensure round-the-clock availability. In addition, with pre-eminent fault-tolerant capabilities, if any unit fails, the overall server performance doesn't get interrupted.
Unlimited Bandwidth with Zero Additional Charges
Do you require a hosting service with unlimited data usage capacity? With our colocation hosting services, access unlimited bandwidth to upload, download immense data on your website. Get unmetered bandwidth monthly without actually paying any additional costs for accessing it. With limitless bandwidth option, handle abundant online traffic regardless of interrupts.
Affordable One-Time Monthly Payment
Looking for the best colocation hosting but have a tight budget? Count on Server Basket's hosting services and get quality hosting features, numerous resources based upon the chosen plan. In addition, through the low cost colocation hosting services, make the one-time affordable monthly payment and get enhanced speed to run multiple domains and unlimited Email IDs.
Customizable Full Rack Colocation Services
Our extensive range of hosting services are precisely designed to cater varying needs of the customers. Go through the listed hosting plans. If none of them seems suitable for your requirements, you ask for customizable full rack colocation services. Get a separate full rack for your dedicated hosting servers and avail customized collocation service at your convenience.
24/7 Professional Technical Support
When you choose Server Basket as your hosting service provider, you get unlimited features in addition to 24/7 technical support. Our experienced technical team is always available for the customers with reliable solutions. Get remote and on-site support based upon the issue. Our tech team ensures that all queries are resolved in minimal possible time.