Dell Servers On Rent / Lease
Dell Servers On Rent / Lease
High Quality Certified Dell Servers
Available Customized Configuration
Certified Servers with Genuine Spares
Lowest Rental Rate
Servers for Application Testing
Short-Term & Long-Duration Server Rental Services
Description
Have you recently started an IT business in UAE and looking to lease dell servers instead of purchasing? Renting is the right option as it saves your working capital that can be used for your day to day operations. We are providing a wide range of Dell servers on rent with various configurations that are suitable for everyone, be it for a startup or for a large enterprise. If you have short term, IT projects in UAE, then leasing our dell servers is the best option as you get access to high quality certified servers by paying a reasonable rental fee. With us, you can take any model of Dell Servers on Rent with the configuration of your choice at a reasonable price. Server Basket provide dell servers on rent at all locations in UAE, including Abu Dhabi, Sharjah, Dubai.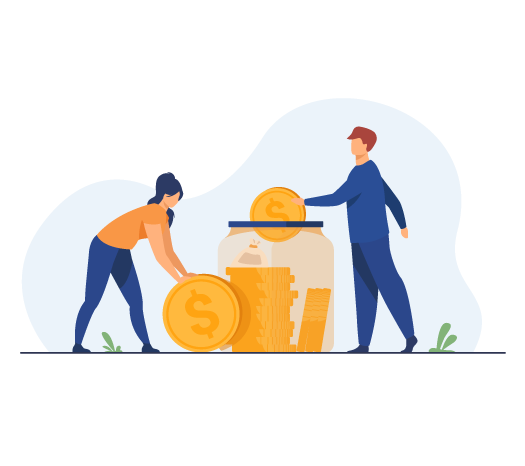 Lease any Configuration:
Depending upon your business size and budget, you can choose dell servers on rent with any configuration that fits your needs. We are offering dell rack, tower and blade servers on rent with low to end configuration, keeping the need of various businesses in mind. If you have any specific requirement and need customized configuration, we are ready to provide the configuration that you want.
Save More Money:
You can save a lot of your money by leasing servers as you don't have to invest the full price of the server upfront. You just need to pay monthly rental bills based on the type of the Dell server and the configuration you choose to lease. If you are working on temporary projects, buying a brand new server is extremely expensive and can have a huge impact on your IT budget. Renting dell servers from us helps you get rid of the upfront costs associated with investing in new servers.

Need Help? Chat with our product experts to configure the server as per your exact requirement.
Certified Servers with Genuine Spares:
Are you looking for genuine and high-quality dell laptops with the latest hardware? We provide Grade" A" Quality dell servers which are in exceptional working condition. Our low rental rates don't mean that we compromise on the server quality. Our servers are built with genuine OEM components. All the hardware parts are thoroughly inspected before installing them in the server.
Save Depreciation Costs:
You will be subjected to depreciation costs when you buy a server. You will need to invest a lot for maintaining it during the course of usage and after usage. As the value of the server depreciates, it becomes tough for you to recover the amount invested in buying the server. Leasing Servers helps you to overcome the depreciation losses.
Free Repairs & Replacements:
You will never face any problem with our certified dell servers. If you face any issues with the server during the rental period, we will fix them free of cost. Any spare part of the server that gets damaged during the course of usage will be replaced by us with the other one instantly to ensure that your business runs continuously without any breaks.
Lowest Rental Rate:
If you are looking for dell servers with a lower rental rate, then Server Basket is the right place for you. We are offering very low rental rates for all configurations. Our rental charges are fixed, we don't increase the bill at any point of time unless and until you wish to upgrade the configuration. As our rates are fixed, you can plan your budget more efficiently.
Free Installation Support:
No matter what specifications and OS you choose, our engineers will install the servers as per your requirements. All the hardware parts will be installed in the appropriate slots based on the manufacturer guidelines. We will install the genuine OS and test the server prior to delivery. You can connect the server to your network and use it. If you need onsite installation assistance, you will need to put a special request.
Quick Delivery Across UAE:
Have you acquired a new project and want a dell server on rent to start your business operations urgently? Place your rental order now and receive the server at your address at lightning speed. We understand the urgent requirements of the businesses, so we aim to deliver the rental servers on time at your desired location in UAE. Our delivery services are available to all areas in and around UAE including Dubai, Sharjah, Al Ain, Ajman, Abu Dhabi, Ras AL Khaimah etc.