DDR4 Server Memory Price List
Compatible For Top Brand Servers
Low to High-End Capacities at Offer Price
Huge Discounts on DDR4 RAMs
Competitive Price List with Detailed Specifications
Buyback Option Available
Ideal for Memory Intensive Applications
Free 24*7 Technical Guidance
Get Quick Delivery in UAE
Description
Are you willing to maximize the memory capacity of your existing server? If your server fails to perform efficiently during peak hours, there is a need for a memory upgrade. Boost your server performance with DDR4 RAM. With upgraded memory, perform business work quicker than usual and have access to faster outputs. DDR4 RAM enhances the server's capability with various memory modules like RDIMM, UDIMM, and LRDIMM. Get an eminent troupe of server memory from top brands, including Dell, HP, IBM, Cisco, Fujitsu, and much more. All our memory modules are tailored to offer your existing server and esteemed enterprises and businesses more productivity.
ServerBasket provides the memory price list of numerous memory modules in one place. With one point specification, get reliable information about the prices in one go. The price list includes server memory compatible with top brand servers. You can choose the brand and configuration of DDR4 RAM as per your requirement. Order it today and avail of huge discounts in addition to numerous service benefits such as quick shipping, assured warranty, free/remote installation assistance, tech support, and buyback option.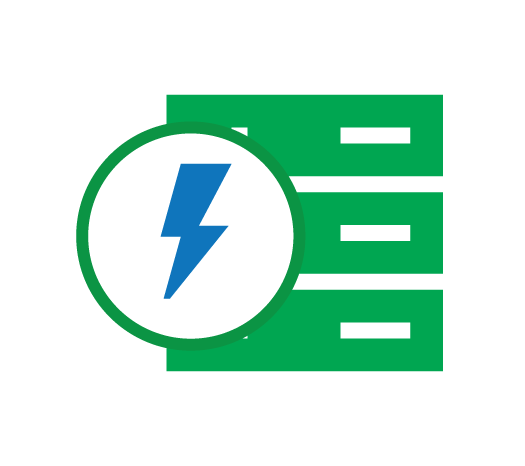 Compatible RAMs For Top Brand Servers
Do you need Grade "A" high-quality DDR4 RAM, which is compatible with your enterprise server? Then select the most accurate memory module from a wide range of DDR4 RAMs within easy reach at Server Basket. Our ample DDR4 modules are highly compatible with all top brand servers, including Supermicro, HP, Cisco, Lenovo, etc.
Ideal for Memory Intensive Applications
Applications that are memory intensive such as Big data analytics and in-memory databases, cause lags due to the inefficient memory capability of the server. DDR4 server memory is ideal for such workloads and provides high-performance computing without lags. Get elevated uptime. The high-end applications can be handled flexibly with immense memory. Thus, it is best to have an additional memory module to scale the business process.
Huge Discounts on DDR4 RAMs of All Brands
No matter the RAM of which brand you are looking for, ServerBasket has all of it. Purchase required a DDR4 memory module at huge discounts and optimized the server speed and overall computing efficiency. We provide the most affordable RAMs for upgrading. These memory modules are tested and certified to enhance channel density, provide assured longevity, and make them available for use.
Competitive Price List with Detailed Specifications
We have a list of all available DDR4 RAMs and their configurations. Choose the appropriate one with the required configuration based upon the budget. This is to ease up the overall selection procedure for our customers. You don't have to scroll multiple pages as you get them specified in a single place. Get the detailed specification, associated configuration, and the cost in a go.
Buyback Option Available
Are you worried about thinking about what you will do with the purchased DDR4 memory module when the server requires another upgrade in the future? Well, you don't have to think about that. ServerBasket offers the "BUYBACK" option. With this option, you can sell the DDR4 RAM to us at a pre-fixed price. So, reduce your investment cost with us.
Low to High-End Capacities at Offer Price
We do understand distinct industry needs and their standards. Therefore, we provide suitable DDR4 RAM as per the varying industry needs. Server Basket has stocked a wide configuration range of memory modules with 8GB, 16GB, 32GB, 64GB capacity. It boosts the server performance. Get DDR4 memory from ServerBasket to speed up the read/write operations at the best offer prices.