Windows Dedicated Server Dubai
AED 355 (-10%)
Suitable for Start-ups
Become Reseller
Access Data Easily
IPS Firewall Security
No Downtime Issues
Tier 4 DC Hosting
Unlimited Bandwidth
24×7 Windows Support
Description
Are you searching for dedicated hosting plans for your business applications? Get access to superior performance and complete control over your operations with our Windows Dedicated Servers, which perfectly fit small and large enterprises. Server Basket helps you to become a reseller of hosting providers for earning good profits. You can access data or files from anywhere in Dubai through our data localization. Dedicated hosting comes with IPS firewall security for preventing data from malicious attacks. Our hosting packages enabled in-built Tier-4 DC services to provide 100% uptime for your web applications, emails or websites. The hosting servers support running complex and high-end applications or websites with unlimited traffic due to unlimited bandwidth usage. Our Windows technical support team is available to assist in resolving dedicated hosting-related issues.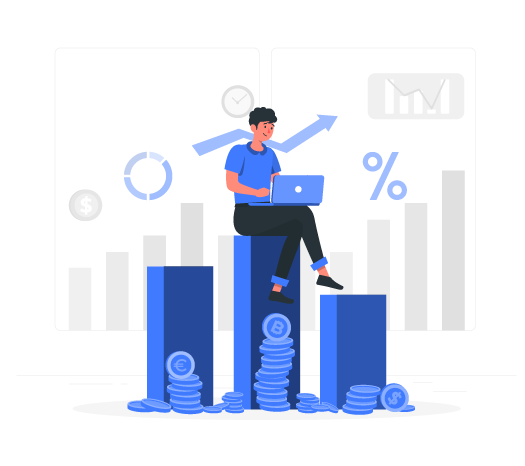 Ideal for Startups & Enterprises
Server Basket's Windows dedicated-hosting servers suit both startups and enterprises as well. Our servers embed with Intel Xeon processors and RAID disks to improve your data centre efficiency. We offer complete administrative access to the servers to fulfil your customization needs through easier management from a single interface.
Become Reseller with Low Investment
If you want to become a web hosting provider, it's an excellent opportunity to purchase Windows Servers based on dedicated hosting. You can start off buying dedicated hosting with less investment and resell them at significant profit margins. We provide expert management support services for you and your client.
Access Data/Files from Any Location
Server Basket provides data localization services to access the data or files wherever you are located in Dubai. We built a local DC near your workspace that allows accessing your data quickly. If you need any physical backups, we can restore your files and send them to your location.
IPS Enabled Firewall Security
Windows dedicated hosting enables an IPS-enabled firewall to detect HTTP traffic and check whether the traffic is allowed or not based on the authorized signatures. Windows firewall security helps to detect and prevent traffic from unwanted intrusions. It also blocks malicious or hacking attacks from entering the network.
100% Uptime with Tier 4 DC
The dedicated hosting servers ensure that your website runs efficiently with zero downtime as Server Basket hosting services are built on the best-in-class infrastructure known as Tier-4 DC. It provided the benefits like the higher speed of accessing the applications, data, emails, and websites and reduced loading time.
No Bandwidth Limits
Our unmetered bandwidth dedicated windows servers render to meet computing power demands. The servers allow uploading or downloading any content, videos, or images with reduced network connection problems. You need not pay extra charges to get avail of unlimited bandwidth from our dedicated hosting packages.
Certified 24x7 Windows Support
We have a specialized technical support team to resolve the dedicated hosting issues, including OS or server optimization, login issues, etc. The team members are available 24/7 and reach them via phone, email or chat. They will provide immediate solutions to bring back the servers with normal operating conditions.