VMware Cloud Server Hosting
AED 355 (-10%)
Enterprise Level Hardware
Free VMware Management
Create Unlimited Virtual Machines
Quick Data Backups and Recovery
Intrinsic Security
100% Uptime with Tier 4 DC
No Limits on Usage of Bandwidth
Description
Does your business require greater efficiency and advanced management of IT infrastructure? Or wanted to become a VMware hosting provider for increasing the profit margin? If yes, Server Basket is the right choice to transform your infrastructure with enabled VMware virtualization services that offer improved performance and high scalability features. The dedicated cloud hosting comes with free management support, including software updates, regular backups, compatibility issues, etc. It allows supporting unlimited VMs that make the management operations to be automated and controlled. Our VMware hosting cloud servers provide secured data backups and recover data with high-level protection. The servers will host on Tier-4 DC to provide reliable and improved performance without any downtime issues. The VMware hosting package enables IPS firewall security to block malicious or hacking attacks. We offer unlimited bandwidth usage to process high-end operations successfully and keep running your website even in huge traffic conditions.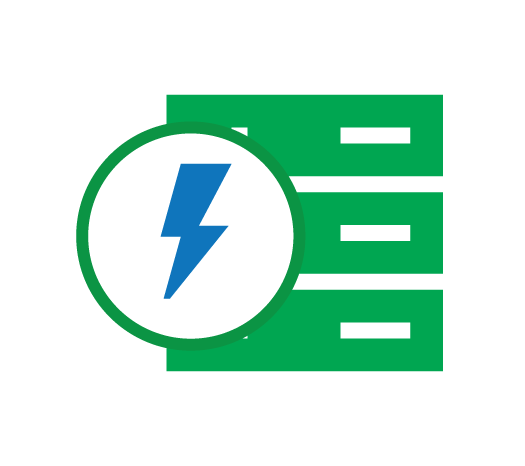 Enterprise Level Hardware
Server Basket offers enterprise hardware on VMware server cloud hosting that ensures high performance, scalability, and storage options. Our VMware servers are adapted to the virtualization technology to manage the services at lower prices. VMware vCloud suite featuring the components to establish private cloud infrastructure with monitoring of services.
Free VMware Management
Are you worried about hiring a team for VMware administration? Server Basket's VMware hosting will take care of VMware-related issues. Our certified VMware support team will assist in managing VMware, creating backups, resource balancing, software updates, etc. You can avail of free VMware support with our dedicated hosting services.
Create Unlimited Virtual Machines
If you're having a start-up or large enterprise, VMware cloud hosting is the one-stop solution for automation of data operations by creating unlimited VMs. All network resources can operate from a single access point with virtualization that helps to focus on expanding your business with easier management and control.
Quick Data Backups and Recovery
VMware data backup is crucial for storage administrators, but our technical team will restore your data successfully without any data loss. We do regular data backups for VMware to ensure data security. The hosting packages provide data recovery weekly or monthly, or yearly based on your business requirements.
Intrinsic Security
Our dedicated VMware hosting servers integrate with high firewall security that isn't shared among your servers. The firewall services come with IPS that improves your network protection by eliminating severe threats or malware attacks. IPS enabled firewall filters to ensure data protection and detect malicious activities successfully.
100% Uptime with Tier 4 DC
We provide hosting services built on Tier-4 Data Center, which allows you to experience 100% uptime of server performance. Our data centres offer redundancy for power and cooling systems in high users' traffic. The servers wouldn't face downtime issues as our hosting plan offers high-quality hardware and reliable services.
No Limits on Usage of Bandwidth
Our high-security VMware servers are engineered with new technologies and provide unlimited bandwidth usage to avoid slow network connection problems during peak time. The hosting servers deliver high performance while allowing a massive number of users' access without any delay. We provide flexible scalability to handle heavy business applications.