Refurbished HP Z420 Workstation
AED 3,010 (-5%)
Affordable Workstation for Architects & Designers
Supports Advanced Video Editing Softwares
Multiple Hard Drive Options for Backups
Good Memory for Seamless Multitasking
Massive Performance with Intel Xeon CPUs
Compatible with Low to High End Graphic Cards
Description
Are you planning to buy a workstation that improves your work experience? Do you want to own a workhorse at a low price that supports your designing and editing workloads? Server Basket has a perfect solution for you. The refurbished HP Z420 workstation fits all your requirements without any issues. Architects, engineers, and designers use this excellent workstation for designing, editing, rendering works. The HP Z420 workstation is packed with mind-blowing memory options, impeccable storage drives, power-packed processors, high capacity GPUs, and many other latest features that sweep you right off your feet. They comply with all your resource-heavy apps and software you work on. You don't have to worry about using a refurbished workstation. We never compromise when it comes to quality. Our HP Z420 workstations are refurbished and tested in burn-in conditions under constant supervision to prove their credibility and eminence. Users can choose among the pre-designed and customized configurations we avail for them. Get in touch with us to know more about our reasonable and cost-effective refurbished HP Z420 workstations and relish the advantages inclusive of installation support, assured replacement warranty, and prompt delivery to any corner of the UAE.
WORKSTATION TYPE
Processor
RAM
Storage
PRICE
HP Z420 Workstation
(Reliable)
6 Core CPU(Intel® Xeon®Processor E5-1650v2 (3.5 GHz, 6-core, 12MB, 130W))
32GB PC3 DDR3
1 x 512GB SSD / 500GB 3.5 inch 7.2K RPM, 6Gbps SATA
HP Z420 Workstation
(Powerful)
8 Core CPU(Intel® Xeon®Processor E5-4640 (2.40GHz, 8-Core, 20M, 95W)
32GB PC3 DDR3
1 x 512GB SSD / 500GB 3.5 inch 7.2K RPM, 6Gbps SATA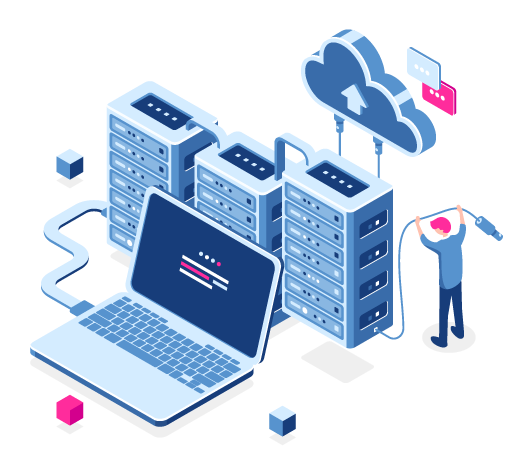 Affordable Workstation for Architects & Designers
If you are longing for a high-quality workstation to deploy your complex workloads, the HP Z420 is the ideal choice for you. It gives you the freedom to work as you desire. This refurbished workstation is equipped with the best quality spare parts that benefit your designing, rendering, graphical works. With its speed, efficiency, better memory and storage capacity, affordable price, architects, designers, engineers, and editors prefer this refurbished HP Z420 over old and existing workstation models.
Supports Advanced Video Editing Softwares
Do you require a powerful processor that can support your high-end video editing software and applications? Engineered with the most vibrant GPUs, these HP Z420 workstations can resist and handle your applications and software inclusive of AutoDesk, SolidWorks, Adobe Premiere Pro, Filmora9, Pinnacle Studio, and many more. You can connect 8 independent displays and professionally work on your editing software. The HP Z420 offers resolute and the most appreciable solutions the visual world ever witnessed.
Multiple Hard Drive Options for Backups
Never let storage constraints pull down your creativity. The refurbished HP Z420 workstation supports excellent storage drives to run your workloads with better efficiency and proximity. This Z420 workstation offers up to 11TB storage using 3.5-inch SATA drives. There are also other storage options you can choose from depending on your work requirements. Your data will be secured by numerous SATA and SAS RAID configurations that provide decent backups to the data you store.
Good Memory for Seamless Multitasking
Are you in search of effective workstations that provide you with reliable and efficacious memory for multitasking? Then we highly recommend you to consider the HP Z420 workstation that is enriched with 8 DIMM slots, up to 64GB ECC unbuffered DDR3 memory with a memory speed of 1600MHz. The workstation can resist your tedious and tangled workflows with the utmost ease. Its processors can support up to 4 memory channels to level up your workflows without any compromise.
Massive Performance with Intel Xeon CPUs
The HP Z420 processors allow you to choose any of the Intel Xeon E5-1600 and E5-2600 series processors. With a base clock speed up to 3.6GHz and up to 8 cores, the HP Z420 workstation never slows your workflows. Power and energy never run out of these eminent workstations. It is an excellent host for the most advanced technologies such as hyper-threading, turbo boost, and vPro technology that enhances the speed and performance of your diversified workloads.
Compatible with Low to High End Graphic Cards
Do you long to scale up the quality and standard of your graphical workloads? Try our refurbished HP Z420 workstation that can comply with professional graphics cards ranging from Pro 2D to high-end 3D. They come with an excellent ability to support multiple NVIDIA and AMD graphics cards to create stunning models and spectacular visuals with better speeds and productivity. Our HP Z420 workstations can undoubtedly fulfill your high-performance computing and graphical needs. That's certainly assured.
Pre Designed & Customized Configurations
Are you looking for an ideal workstation that suits your diverse work requirements? We have numerous refurbished HP Z420 workstations that are pre-designed with the latest and in-demand software-hardware specifications that can seamlessly support your complex workflows. In any case, if you fail to find the exact configuration you are looking for, talk to our pre-sales team. They will customize the Z420 workstations with your requisites and contact you with a quotation in the least possible time.
No Charges for Installation Support
We can never see our customers troubled. Hence we offer free of cost installation support to all our users where a team of trained technicians will guide you through the entire installation procedure, explaining to you each step in a way that even non-technical users can get the gist of it. Contact us once you receive your workstation, and we will connect you to the support team. This special team will be ready to support you round-the-clock.
Assured Instant Replacement Warranty
Do you want an assurance that our refurbished HP workstations will fulfill your functional requirements? Server Basket gives that to you. Our HP Z420 refurb workstations come with an infallible replacement warranty securing your workstation's hardware and its functioning throughout its warranty period. If you face any issues with the hardware such as RAM, processor, GPU, or hard drive, in the warranty period, we will provide you a replacement with genuine spare parts in no time.
Prompt Delivery with Multilayered Packing
The Server Basket never delays. We offer super fast delivery to all our customers, guaranteeing safety to the Z420 workstation they order from us. We take the utmost care of all our orders. We pack the HP workstation in multiple layers and seal them in solid corrugated boxes. Upon ensuring that the package is ready for delivery, we hand it over to our reliable delivery agents, who will drop-ship the workstation to your doorstep within 2-3 days.
Specification
Additional information
| | |
| --- | --- |
| Brand | HP |
| Form Factor | Minitower |
| Max RAM | 64GB |
| Memory Slots | 8 |
| RAM Type | DDR3 |
| Processor | Intel Xeon Scalable Processor |
| Max Storage | 11TB |
| PCI Slots | 7 |