Dell PowerEdge R640 Server
AED 12,200 (-10%)
Impressive Memory Capacity
1U Compact Server for Small Offices
Powered by Intel Scalable Processors
High-Performance Server
Customize Your Server
Greater Storage Capacity
Description
Want to switch to high-density platform to receive enhanced application performance? Then Dell PowerEdge R640 rack server is what you require. Dell PowerEdge R640 is featured with two processors, enhanced storage capacity and supports NVMe DIMMs. The system is best for any small or big data center applications, cloud, and analytics. To enhance application performance, the Dell R640 rack server combines performance, density, and scalability. With so many embedded features, you might be thinking that this server might be costly, but Server Basket is the only online retailer that offers Dell PowerEdge R640 at a very lowest price. With the lowest price, you also receive a range of benefits like free 24/7 technical support from experts, instant shipping options across UAE and installation help.
Server Model
Processor
RAM
Storage
Price
Buy Now
Dell PowerEdge R640
(Basic)
16 Cores / 32 vCPU (Dual Intel Xeon 4108 / 18 GHz)
64GB, DDR4
2 x 900GB 2.5-inch
Buy Now
Dell PowerEdge R640
(Reliable)
28 Cores / 56 vCPU (Dual Intel Xeon 5120 / 2.2 GHz)
128GB, DDR4
2 x 900GB 2.5-inch
Buy Now
Dell PowerEdge R640
(Standard)
32 Cores / 64 vCPU (Dual Intel Xeon 6130 / 2.1 GHz)
256GB, DDR4
2 x 1.2TB 2.5-inch
Buy Now
Dell PowerEdge R640
(Powerfull)
40 Cores / 80 vCPU (Dual Intel Xeon 6138 / 2.0 GHz)
384GB, DDR4
2 x 1.2TB 2.5-inch
Buy Now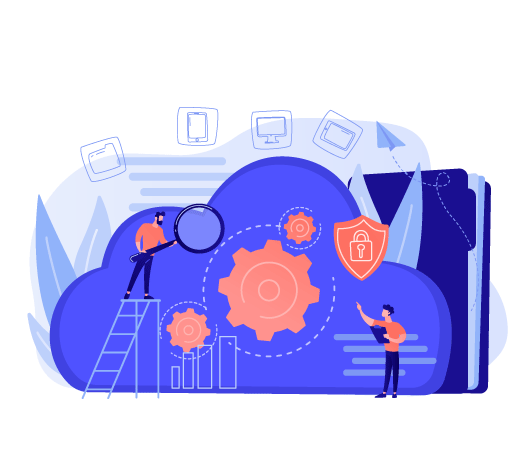 Ideal for Data Centre Applications:
With 27% more processing cores compared to the previous generation and remarkable memory capacity, this server is ideal for data centre applications. Dell PowerEdge R640 is designed with best-supported drives that help to reduce latency and boost application performance. The other features like cyber resilient security, system erase technology, and EMC manage portfolio helps to automate many processes.
Impressive Memory Capacity:
Dell PowerEdge R640 rack server comes with flexible memory configurations. It supports 24 DDR4 DIMM slots both RDIMM and LRDIMM. The memory comes with a whopping 3TB max capacity which means you get the option to run multiple applications with ease. Additionally, Dell R640 also supports 12 NVDIMMs to boost data security, application performance, and write endurance.
1U Compact Server for Small Offices:
R640 server has 1 rack unit form factor, which means it can fit even in the space constraint environment. Even though ideal for small offices, the server comes with the best features that help to maximize application density and performance. The compact server is affordable for small businesses as it is designed to reduce the total cost of ownership.
Powered by Intel Xeon Scalable Processors:
Dell R640 can accommodate up to two processors. It supports new Intel scalable processor family. The 1U form factor server processor features 28 core per processor that means you can connect up to 56 virtual machines. If two processors are used, then you can connect an enormous number of machines i.e., 112 virtual machines.
High-Performance Server:
Introduced with the best components and features, Dell Server R640 is known to be one of the high-performance servers. The scalable architecture not only maximizes your business performance but also provide flexibility to optimize configurations depending on the applications.
Customize Your Server:
With Dell PowerEdge R640, you get the option of customization. You can customize the processor, RAM, and storage capacity as per your current business requirements. Then as your business grows, the server can be able to accommodate an upgraded processor, you can switch from the single to dual processor, use higher range power supplies and storage drive bays.
Greater Storage Capacity:
Dell R640 supports SATA, SAS, and Nearline SSD's or HDDs. The front-drive bays support up to ten 2.5" SAS/SATA drive. Both the configurations also support either 10 NVMe drives which provide up to 64TB capacity or 8NVMe SSD with up to 58TB capacity. If 3.5" drive is used, then you can use 4 drives only with a maximum storage capacity of up to 48TB. While the rear-drive supports, up to 2.5" SAS/SATA drive and NVMe SSD with a storage capacity of up to 12TB.
Get Server Installation Help:
Setup the hardware and customize the server software's with the help of our expert engineers. We provide in-depth installation guide for your reference. But still, if you are not so techno-savvy, then one of our engineers would help install the server that too at no extra cost.
Free 24/7 Tech Support:
Now no need to wait for long hours for support. We have designed a resolution window where one of our technical experts either addresses your issues instantly or within a few hours. The technical support we offer comes absolutely free with the server. Call us any number of times, 24/7, and we will be there to assist and give you instant solutions.
3 Year Warranty Applicable
When you invest your money on the Dell PowerEdge R640 server offered by us, you can do so with confidence that your server will always be fully-functional and defect-free, so we are providing three year warranty on the entire server along with the accessories and barebones. If any part of your Dell R640 server becomes defective during the warranty period, we will repair or replace it with a fully-functioning part.
Shipping Available Across UAE:
Are you in urgent need of Dell PowerEdge R640 rack server? Then don't worry, we maintain the required stock so that we can instantly ship your products within a few hours of your payment. Whether you need the server in Dubai, Sharjah, Abu Dhabi, Ajman, and others, we provide product delivery at all the places in UAE. We are highly professionals and ensure that product is multilevel packed so that you receive the products anywhere in UAE without a single scratch.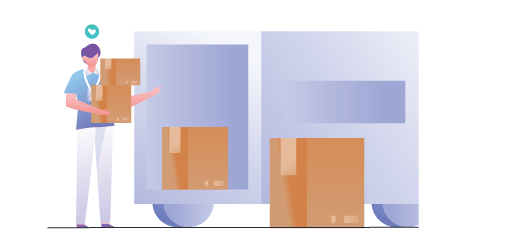 Specification
Additional information
| | |
| --- | --- |
| Brand | Dell |
| Form Factor | 1U Rack |
| Processor | Intel Xeon Scalable Processors |
| Processor Sockets | 2 |
| RAM Type | DDR4 |
| Memory Size | 128GB, 16GB, 32GB, 64GB, 8GB |
| Memory Slots | 24 |
| Max RAM | 3TB |
| Max Storage | 58TB |
| Hard Drive Bays | Upto 12 x 2.5" Drives, Upto 4 x 3.5" Drives |
| Hard Drive Options | SAS HDD, SAS SSD, SATA HDD, SATA SSD |
| PCI Slots | 3 |
| Internal RAID Controllers | PERC H330, PERC H730P, PERC H740P, PERC S140 |
| External RAID Controllers | PERC H840 |
| Power Supply | Dual |
| Warranty | 3 Years |
| Remote Management | Yes |
| Supported Remote Management | iDRAC Direct, iDRAC9 |