HP ProLiant DL380 Gen9 Server
AED 3,634 (-9%)
Great Value General Purpose Server
Flexible Storage Options
Highly Scalable 2U Rack Server
Delivers High Levels of Performance
Supports HPE's Persistent Memory NVDIMMs
Cheapest Price in UAE
Description
Do you need a highly scalable server with versatile storage options, huge processing power and quality management tools? Then the HP ProLiant DL380 Gen9 is the best choice as it can run anything from the most basic to mission critical applications.The server is one of the best-selling servers of HP as it is embedded with the best features. The server is engineered to be compatible with the latest technologies. You can effortlessly use the server for common business solutions to mission-critical applications. The server is highly scalable, comes with the quality management tools, and provides versatile storage choices. With HPE ProLiant DL380 Gen9 server, you get a great value for your hard-earned money. Buy the new HP DL380 Gen9 server from Server Basket and get at an unimaginable discount on the price. Save more with our amazing discounts and get free pre-sales guidance, round the clock tech support, and instant delivery across UAE.
HP ProLiant DL380 Gen9 Server (4SFF) Pricing List:
Server Model
CPU
MEMORY
Storage
Price
HP ProLiant DL380 G9 Server
(Basic)
24 Core / 48 vCPU ( Dual Intel Xeon E5-2673 v3 / 2.40 GHz)
64GB DDR4
2 x 600 GB 2.5/3.5-inch SAS HDD (1.2 TB)
HP ProLiant DL380 G9 Server
(Standard)
24 Core / 48 vCPU ( Dual Intel Xeon E5-2673 v3 / 2.40 GHz)
128GB DDR4
2 x 600 GB 2.5/3.5-inch SAS HDD (1.2 TB)
HP ProLiant DL380 G9 Server
(Reliable)
44 Core / 88 vCPU ( Dual Intel Xeon E5-2696 v4 / 2.20 GHz
256GB DDR4
2 x 600 GB 2.5/3.5-inch SAS HDD (1.2 TB)
HP ProLiant DL380 G9 Server
(Powerful)
44 Core / 88 vCPU ( Dual Intel Xeon E5-2696 v4 / 2.20 GHz
384GB DDR4
2 x 600 GB 2.5/3.5-inch SAS HDD (1.2 TB)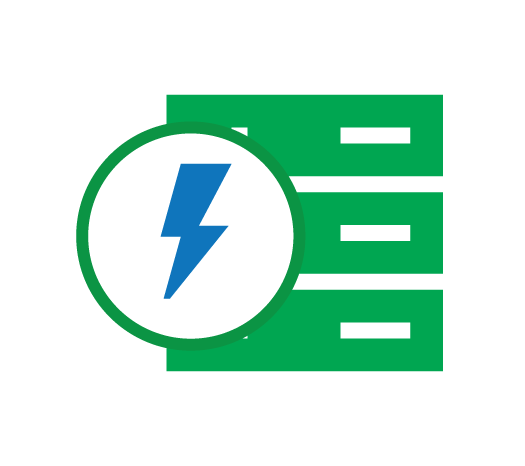 Great Value General Purpose Server:
The new HP DL380 Gen9 server is designed to adapt to the needs of your business environment. Whether you have a large enterprise or remote office/ branch office, this general-purpose server offers enhanced serviceability, reliability, and continuous availability. Buy HP DL380 Gen9 from Server Basket at a maximum discounted price and achieve a higher return on investments.
Flexible Storage Options:
Storage is the aspect where HPE ProLiant DL380 Gen9 is highly flexible. The new HPE ProLiant DL380 Gen9 server comes with a redesigned chassis that features Universal Media Bay configurations. The UMB configuration supports 4 or 12 – 3.5" drives and 8 to 24 – 2.5" drives along with the NVMe option. The server comes with an additional drive on the rear side of the server for expandability up to 397.8TB storage space.
Highly Scalable 2U Rack Server:
Want to start with a smaller configuration at the initial phase of your business? But want a server that can scale further? Then HP DL380 Gen9 is the best and most affordable solution. You can use one processor in the beginning, and as your business grows, you can add the second processor which would provide more cores, caches, and higher memory capacity.
Delivers High Levels of Performance:
The affordable HP DL380 Gen9 supports Intel Xeon E5-2600 v3/v4 processor families with up to 22 cores and DDR4 Smart Memory. The server is designed to provide enhanced performance. It comes with GPU support for workload acceleration. The 3 TB memory capacity contributes to the performance of the server as it enables the user to run multiple heavy applications without a lag or delay.
Supports HPE's Persistent Memory NVDIMMs:
HP DL380 Gen9 server is one of the first servers of HPE brand which is optimized with Non-Volatile DIMM. This enables the affordable server to offer unprecedented levels of performance, and data resiliency for analytic and database workloads.
Backed by Comprehensive Three-Year Warranty:
Assured three-year warranty means the server is covered with free service, repairs, and replacement of either the server or the internal components within the complete three years warranty period. Our warranty coverage is backed by high-quality service help, you will receive instant warranty support and service.
Lowest Price in UAE:
Server Basket believes in offering great customer satisfaction. We offer the HP DL380 gen9 server at the cheapest price in UAE. Don't believe us, take a free quotation from us and compare yourself the prices with other retailers. We guarantee that you will come back to us, to purchase the HP DL380 Gen9 server. Cheaper price does not mean that we provide a lower quality product, instead, we offer free services as well with the high-quality server, so that to boost your server performance.
Avail Installation Support:
You don't have to worry about the server installation when you purchase HP DL380 Gen9 server in UAE from Server Basket, we do provide free installation support without charging anything extra. We have the expert team of engineers who will ensure that as soon as the server is delivered at your doorstep, you get instant installation help.
Fast & Friendly 24/7 Tech Support:
We ensure that your business keeps moving and faces fewer server downtimes. We are backed by the best support engineers who provide instant support. The executives are very friendly and polite with a can-do attitude. Without any waiting time, you get exclusive 24/7 customer support from Server Basket.
Instant Delivery Options Available Across UAE:
Get your HP DL380 Gen9 delivered across UAE at lightning speed. Being in the industry for many years, we understand the business urgencies, and so we are partnered with the best shipping companies. No matter, wherever in UAE you are located, be it Sharjah we reach you within very less time.
Specification
Additional information
| | |
| --- | --- |
| Brand | HP |
| Form Factor | 2U Rack |
| Core Options | 10, 12, 14, 16, 18, 20, 22, 4, 6, 8 |
| Max RAM | 3TB |
| RAM Type | DDR4 |
| Processor | Intel Xeon E5-2600 V3 &V4 Product Family |
| Processor Sockets | 2 |
| Max Storage | 397.8TB |
| PCI Slots | 3 |