Compact Entry-level Server Design
Scalable Intel Xeon Processing
Energy-efficient Components
Easy Graphical Management Interface
Multiple Storage Expansion Options
Reliable High-Quality Components
Comprehensive Security Features
Get Warranty Coverage

Need a powerful Dell Rack server for your data center? Whether you need single or multiple servers for your business, we can provide the dell rack servers online in UAE to you at a relatively huge discounted price. Dell rack servers are built to deliver the best performance, reliable power, integrated security, and intelligent automation. There is a wide range of Dell rack servers available at Server Basket for a very affordable price. Some of the available Dell rack servers include Dell R230, R330, R430, R530, R630, R730, R240, R340, R440, R540, R640, R740, R840, and R940, etc. Take home the best Dell rack server that fits best for your business needs, and avail free tech support, installation assistance, the lowest price guarantee, and free pre-sales assistance.
| Server Model | Processor | RAM | Storage | Price | BUY NOW |
| --- | --- | --- | --- | --- | --- |
| DELL PowerEdge R820 | 32 Cores / 64 vCPU (4 x Intel Xeon X4640 / 2.6 GHz) | 128GB DDR3 | 8SFF-2 x 600GB 2.5-inch | | Buy Now |
| Dell PowerEdge R720 | 20 Cores / 40 vCPU ( Dual Intel Xeon E5-2670 v2 / 2.40 GHz) | 64GB DDR3 | 2 x 600GB 2.5-inch | | Buy Now |
| Dell PowerEdge R720XD | 20 core / 40 vCPU (2 x Intel Xeon E5-2670 v2) | 64GB DDR3 | 24 SFF-2 x 600GB 2.5-inch | | Buy Now |
| Dell PowerEdge R730XD | 24 Cores / 48 vCPUs (Dual Intel Xeon E5-2678 v3 / 2.50 GHz) | 64GB DDR4 | 12 SFF-2 x 600GB 2.5-inch | | Buy Now |
| Dell PowerEdge R640 | 16 Cores / 32 vCPU (Dual Intel Xeon 4108 / 18 GHz) | 64GB DDR4 | 2 x 900GB 2.5-inch | | Buy Now |
| Dell PowerEdge R740XD | 10 Core / 20 vCPU ( Single Intel Xeon Silver 4210R Processor / 2.4 GHz ) | 64GB DDR4 | 2 x 480GB SATA SFF SSD / 3 x 2TB SATA SFF SSD | | Buy Now |
Genuine and Certified Rack Servers Available
All the Dell rack servers available online at Server Basket are 100% genuine, quality tested under multiple levels, and are certified by authorized professionals. Pick any Dell rack server online in UAE from our store and gain the outrageous performance, best security, and expandable capabilities. We at Server Basket sell only genuine goods with a genuine price tag and this is the sole reason why Server Basket is the number one leading choice for the Dell rack server purchase.
Ideal for Space Constrained Environments
Boost your business productivity by investing in the industry-leading, efficient Dell rack servers which provide the maximum performance in a rack form factor. For businesses with space constraints that require more power and efficiency, Dell rack servers are the ideal choice to explore the business challenges by occupying very less space.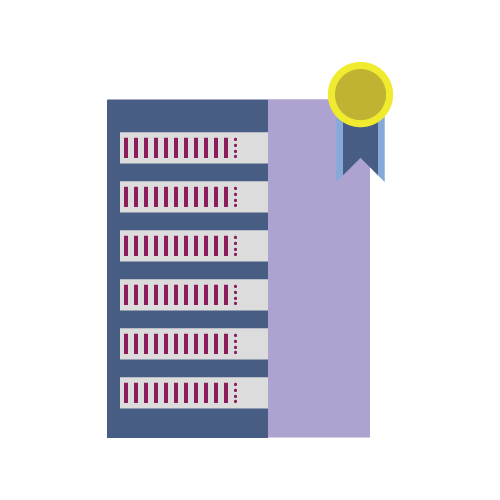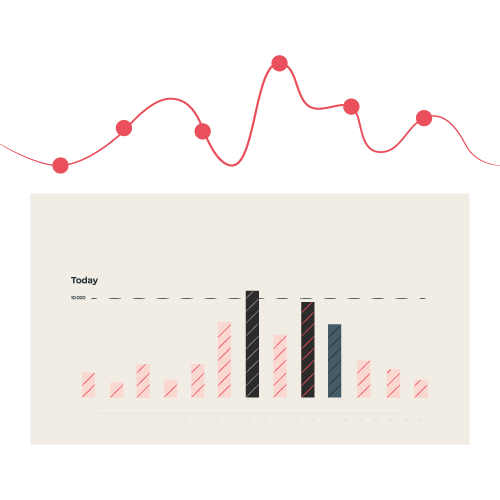 Custom Build Your Server
Configure and customize the Dell servers according to your business requirement, Order the server with the configuration that perfectly suits to your demanding needs. We have an excellent technical department that can customize the server-based on the required inputs given to us. It is our responsibility to deliver the Dell rack server that matches your exact business requirements.
Solid Performance Guaranteed
Escalate the performance of the widest range of business applications with the Dell rack server's high scalability and flexibility features. The Dell rack servers are designed to accelerate application performance and show no compromise in their performance delivery under any workload environment and hence driving your business to success.
High-Quality Servers at Low Price
Maximize your business efficiency by investing in the best quality Dell rack servers that are offered by Server Basket for the lowest market price. With its balanced performance, scalability, and high availability factors, the Dell rack servers are the best servers to invest in for your business in UAE. Save your IT costs by purchasing the top-notched Dell rack servers from Server Basket for a very affordable price.
Best Pre Sales Assistance
When you don't know which Dell Rack server will fit your business needs and what configuration is needed, then you need a guide to make your job easy. We at Server Basket are providing pre-sales support where you can talk to our sales team, and tell them your exact requirement and IT budget, and our team will provide you with the best server options and guide you till the end of the right server
Immediate Tech Support
If you are facing any problem with the Dell rack server i.e. system crash, software installation, security issues, updates, patching, etc. you can immediately contact for support and seek the right solution. We have a technical support team who will be available round the clock to respond to and resolve all the server-related issues and queries at a given time. You can contact us through a phone call, email, or online chat window to raise the support request.
Three Year Warranty
Your Dell rack server will remain protected against any failure or issues that are occurred during the course of its usage as it comes along with a solid three-year warranty service. You can claim for the warranty services in case of the failure of hardware or any server issue and seek immediate help/ replacement. The warranty period starts from the date of purchase and you can make use of it at any point in time until its validity.
Fast Delivery to Your Address
Server Basket delivers your Dell rack server to your location within 2-3 business days with the package packed under multiple layers and make sure it is reached your doorstep safely and securely. Instant shipping is available across UAE including the cities Dubai, Abu Dhabi, Sharjah, Al Ain, Ajman, Al Gharbia, Dibba, Fujairah, Ras Al Khaimah, etc. We are greatly known for our on-time delivery service in both the domestic and international markets.
Frequently Asked Questions (FAQ's)
What is the distinction between a rack, a blade, and a tower server?
All these servers can offer almost equal levels of computing power, however, a rack server comes in a smaller size than tower servers, making them highly space-efficient. Blade servers come in a cluster, are hot-swappable, and can be replaced without shutting down the complete server.
How much does a 1U rack server cost?
Dell rack server price for 1U form factor starts at 3800 AED. Depending on the configuration and features provided in the server, the cost can go higher. Powerful and high-performance rack servers are available in the market for above 4500 AED.
Which is better, a blade, or a rack server?
Both the servers can serve the needs of any IT business. Rack servers come in a durable chassis, hence, providing durability and are highly scalable. Blade servers consume less power and can be easily replaced without shutting down the complete server cluster.
What are the benefits of the Dell rack server?
Dell rack servers can deliver an advanced level of processing power for demanding applications such as virtual desktop infrastructure, web hosting, data warehousing, and many others. They are highly scalable with the ability to seamlessly support increasing amounts of workloads.
Where can I buy the best Dell rack servers online in the UAE?
You can get attractive deals on the best Dell rack server if you choose to buy a Dell rack server at Server Basket. You get high-performing rack servers with various configurations to choose from, that can handle all sorts of business-critical workloads, and offer extreme reliability and durability.