HP Servers On Rent / Lease
HP Servers On Rent / Lease
Grade "A" Quality Certified HP Servers
Less Investment
Available Customized Configuration
Best Deals on Server Rental
All Generation Servers Available
24/7 Expert Support
Payless, Save More
Description
Whether you are a startup with low budget looking to rent an HP server on a long term basis for your IT projects or a well-established firm planning to set up a rental server in your remote office or a client location for short term projects, Server Basket is here to help you by offering HP servers on rent in UAE at a very reasonable price. Renting is less expensive and saves you from depreciation costs. If you are a new business running with less financial resources, it is essential to rent the servers to save the money. The saved money can be invested in other purposes such as R&D or inventory, which can be later converted into profits. Right now, Server Basket is providing various models of HP servers on rent, including Rack, Tower, and Blade servers, with your preferred configurations at the lowest rental rate. Our rental plans are flexible; you can continue using our server as long as your project is live. Server Basket provide HP server rental service across all locations in UAE.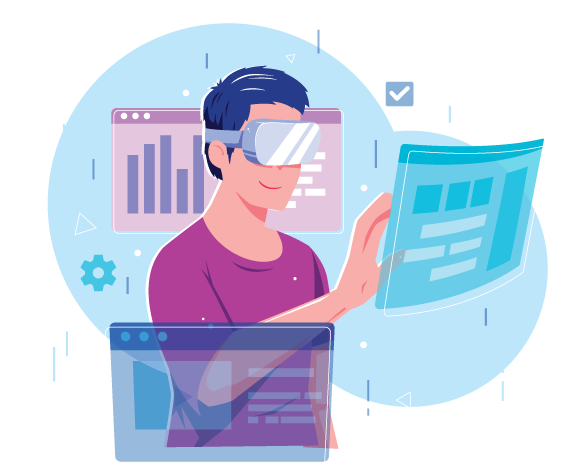 Be Competitive with Less Investment:
If you are a startup, it can be a very tough challenge to make a name for yourself and compete with the other well-established companies in your industry. Therefore, having the right servers that are suitable for your business can enable you to gain a competitive edge in the market. By choosing to rent high end HP server, you will have access to the latest servers with up to date hardware, which helps you give a tough competition to your rivals. Instead of purchasing these expensive servers, you can lease them at a reasonable rental rate.
Grade "A" Servers Quality on Rent:
Server Basket offers an incredible range of Grade "A" quality certified HP servers on rent in UAE that gives you high performance and speed required to run your projects. We inspect each and every hardware component of the server before it is being installed. We only quality tested HP servers that are built with certified spare parts. You can select any server on rent from an extensive collection of HP servers that includes HP DL380p GEN8 server, HP DL360p GEN8, HP DL180 Gen9, HP DL380 Gen7, HP BL460c Gen9 server etc.
Avoid Depreciation Costs:
When you purchase a server, its value gets depreciated as time passes on. Maintaining a server for a longer time and the money that you invest in reselling the server after the end of its usage may be more than the actual cost of your server. As the value gets depreciating, it becomes touch to recover the investment made on your server. But if you lease an HP server, you don't have to worry about the depreciation costs as you can return it back to use after the end of the rental period.
Choose Your Own Configuration:
Did you sign up for any short term project recently? Renting the servers is the best solution for any of your temporary or seasonal projects. Our cost affordable rental plans on the Dell R620 servers helps you get your work done successfully alongside saving you a lot of money. With perfectly functioning hardware and enhanced performance, the server can ideally meet your work demands with instant upgrades whenever you need.
Save More with Budget-Friendly Rentals:
Whether you want a basic configuration or high end configuration, we can provide HP servers on rent with any configuration as per your choice. With us, you will have two options. You can select from the configurations listed here, or you can ask us to configure the HP server to fit your needs. Submit the specifications you need to our pre-sales team; they will get the HP server configured based on your requirements.
Best Rental Rates in UAE:
Now you no need to invest huge amount to make use of enterprise grade servers, hire HP servers in UAE at best rental rates from Server Basket. We provide affordable rental plans for short term as well as long term contracts. Our additional discounts on long term rentals allows you to save more. We will not increase the rental rates unless and until when you upgrade to higher configuration from the existing one.
Free Installation Help:
Upon choosing our HP server on rent, you will receive free installation support from professional engineers. Based on the configuration you select, our in-house team will install all the hardware parts, including hard drives, RAM, Processors, etc. along with the operating system and test it thoroughly before sending the server to your address.
Save Your Investment:
Are you planning to rent an HP server to save your company's initial expenses? Then Server Basket is offering the best rental plans with powerful configurations that enable you to save some cash for your business activities. Why invest more in a new server when you have the change to get high end HP servers on rent in UAE at a nominal monthly rental rate. By leasing the HP server from us, you will save a pretty decent amount that can be invested anywhere else for your business development.
Fast Delivery in and Around UAE:
When you rent HP servers from Server Basket, you don't have to worry about the delivery delays as we have sufficient stock in UAE that makes to deliver the servers on time. We can quickly reach any corner of the UAE, including Dubai, Sharjah, Abu Dhabi, Ras Al Khaimah, Al Ain, etc. Your server will be delivered in a multilevel package where the server will be covered with various layers of bubble wrap ad foam. We place it in a tightly sealed carton box to ensure safe delivery without any breakages.