HP Proliant DL385 Gen10 Server
AED 31,775 (-5%)
Ideal Choice for Data Centers & Enterprise Applications
Powerful Dual Socket Platform for Virtualization
Supports Intel Xeon Scalable CPUs
Best Server for Memory Intensive Workloads
Flexible Storage Options Available
Huge Offers on All Configurations
Description
Planning to buy a brand new server that can deliver supreme performance in any work environment? Do you need an enterprise-level server for your data centers? Server Basket has a power solution for you. The HPE ProLiant DL385 Gen10 server, 2U dual-socket platform is the perfect platform for enterprises as it comes in compliance with AMD EPYC processors using which you can create a powerful virtualized environment , run data center, organizational, high-end as well as memory loaded applications at speeds you couldn't get enough of. This server is best suitable for creating a hyperconverged infrastructure. The server supports a huge number of cores , RAM and storage to support your works and storage drives to take care of your data. Apart from that, the server has excellent remote management features which can be highly beneficial to you. Server Basket allows users to customize the servers as per their work demands. We have a pre sales team that helps you choose the best configuration of HP DL385 Gen10 Server. We put reasonable prices on all configurations. Contact us today to buy a server that suits your requirements and grab the chance to enjoy free installation and technical support, assured warranty, and instant delivery schemes.
HP Proliant DL385 Gen10 Server Price List:
SERVER PLAN
CPU
MEMORY
STORAGE
PRICE
HP ProLiant DL385 Gen10 Server
(Basic)
32 Core / 64vCPU ( 1 x AMD EPYC 7502 / 2.5GHz)
64GB DDR4
2 x 900 GB 2.5-inch SAS HDD (1.8 TB)
HP ProLiant DL385 Gen10 Server
(Standard)
64 Core / 128vCPU ( 2x AMD EPYC 7502 / 2.5GHz)
128GB DDR4
2 x 900 GB 2.5-inch SAS HDD (1.8 TB)
HP ProLiant DL385 Gen10 Server
(Reliable)
64 Core / 128vCPU ( 1x AMD EPYC 7742 / 2.25GHz)
256GB DDR4
2 x 900 GB 2.5-inch SAS HDD (1.8 TB)
HP ProLiant DL385 Gen10 Server
(Powerful)
128Core / 256( 2x AMD EPYC 7742 / 2.25GHz)
384GB DDR4
2 x 900 GB 2.5-inch SAS HDD (1.8 TB)
Ideal Choice for Data Centers & Enterprise Applications
Do you need a high-performance server that powers up enterprise-level applications? That being so, the HP DL385 Gen10 servers are best suitable for your business purposes than any other servers in that generation. The servers come with a massive core count to run even heavy computations at ideal speeds. These scalable servers with their best features can withstand enterprise grade workloads which makes them optimal for any of the data center and enterprise applications.
Powerful Dual Socket Platform for Virtualization
If you are planning to employ a huge number of virtualization platforms for your intensive works, you must definitely go for this HP DL385 Gen10 server as it can offer uninterrupted support for up to 128 virtual machines. Users don't have to worry about the performance as the server supports numerous virtualization operating systems that include VMware, RHEL, and SLEX alongside a dual-socket platform, abundant memory, and storage drive to handle your virtual workloads without any disintegrations.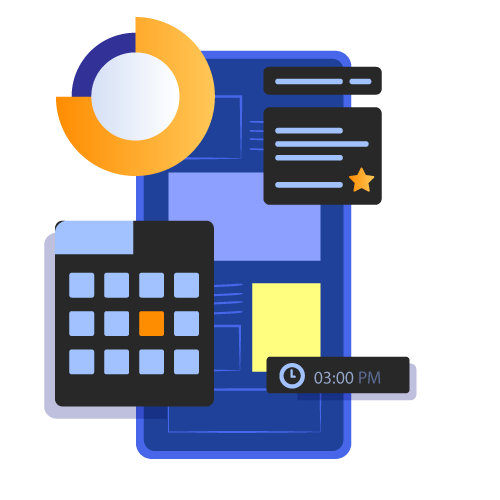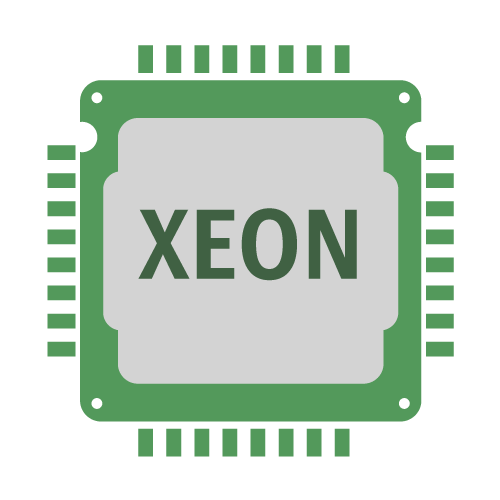 Supports Intel Xeon Scalable CPUs
Do your applications demand high processing speeds? Turn to the HP DL385 Gen10 server that supports AMD EPYC core-enriched scalable processors which are well supported on the HP DL385 Gen10 servers. The server comprises a spacious chassis to fit in one or two processors that can support from 8 up to 32 cores which helps the server to deliver ultimate output performance. Users can make the best use of the 32MB to 64MB of L3 depending on the choice of processors they use in the server.
Best Server for Memory Intensive Workloads
Do you want a powerful server with huge memory that ideally complies with your workloads? Try the renowned HP DL385 Gen10 server that can support a maximum of 4TB memory and cache memory of up to 256MB with utmost memory speeds. You can uninterruptedly work on your high-end and memory demanding files without any performance issues using the 32 memory slots the server offers. The maximum memory capacity offered by this server is 6TB, and it can be achieved by populating 512GB RAMs in all the 12 DIMM Slots.
Flexible Storage Options Available
Are you looking to own a server that has flexible storage options? Then there is no best option than the HP DL385 Gen10 server. It offers support for up to 24 NVMe drives that include various hot-plug SAS and SATA drives. Users have the options to choose from multiple options from SFF and LFF drives where they can store the data ranging from 38.4TB to 235.68TB. These flexible storage options allow you to effectively work on any kind of data intensive applications.
Huge Offers on All Configurations
If you want to buy top quality HP ProLiant DL385 Gen10 servers with powerful configurations at the best offer prices. Server Basket is the right place as we are offering excellent discounts on various configurations. Choose any configuration of the HP ProLiant DL385 Gen10 server now to save your investments because we put huge offers on all configurations. We strongly say that our prices are totally genuine, and no other server merchant in the UAE tags their servers with lowest prices as economically as we do.
Enhanced Remote Management Options
Does a remote management option ease up your busy schedule? The HP DL385 server enables this unique feature to make your work easier. Built-in with captivating HP iLO mobile application features, you can remotely manage, access, monitor your server, and resolve any issues quickly from anywhere in the world. On top of that, the server comes with script tools, a system insight manager, iLOREST tools to avail total controllability to the users round the clock.
No Charges for Installation & Tech Assistance
We abide by our policy to offer good purchase experience to customers. We have a team of trained technicians who have complete knowledge about the HP DL385 Gen10 servers and will install the spare parts as per the OS you select. You can also clear all your doubts concerned about the working of the DL385 server and get quick help in case of technical issues. We put forth this offer as a complimentary service as a token of our healthy commitment.
3 Years Assured Warranty
Server Basket never disobeys the rules. Even though the DL385 servers are equipped with genuine spares, they come with an assured warranty of 3 years. Any physical or functional irregularity in the hardware components that include memory, storage, hard drives, processors, or GPUs, etc. in the stipulated 3 year period gives you the right to claim the warranty. Our team makes sure that you receive a replacement immediately so that your work is not at stake.
Safe and Secure Delivery Across UAE
Anticipating a quick delivery? Server Basket comes up with unique ideologies that help us to achieve our delivery goals. Prompt and safe delivery is guaranteed within 2-3 days because the minute we receive the order confirmation, we pack the HPE DL385 server and ship it to the delivery agents, whom we have tied up with. Our trusted delivery agents ensure to safely deliver your order without delay to any place in the UAE, including Dubai, Sharjah, Abu Dhabi, Ajman, Fujairah, etc.
Specification
Additional information
| | |
| --- | --- |
| Brand | HP |
| Form Factor | 2U Rack |
| Memory Size | 4TB |
| Memory Slots | 32 |
| Processor | AMD EPYC™ 7000 Series |
| Processor Sockets | 2 |
| Raid Level | RAID 0, RAID 1, RAID 5, RAID 6, RAID 10, RAID 50, RAID 60 |
| PCI Slots | 3 |