Refurbished Dell PowerEdge R820 Server
AED 3,534 (-10%)
Highly Efficient 2U Rack Server
Good for Virtualization in Mid & Large Enterprises
Faster DDR3 Memory
Massive Storage Options
Customize your Dell R820 Configuration
Higher Specifications at Lowest Price
Description
Are you looking to buy a high end refurbished server that is suitable for compute-intensive applications such as large scale virtualization projects, heavy duty database hosting and Virtual Desktop infrastructure workloads? Then the refurbished Dell R820 server is the best server for your requirements. With up to 16TB of internal storage , 3TB of RAM , four Intel Xeon E5-4600 v2 processors and advanced features, the refurbished Dell PowerEdge R820 Rack server is the best consideration for businesses of any size in UAE. This high-end server delivers the best performance for heavy workloads, it right choice for the applications that require powerful processing. Buy this powerful refurbished Dell R820 rack server in UAE from Server Basket at relatively lowest price in the market and also get 1 year assured warranty, technical support and instant delivery across UAE
Dell PowerEdge R820 Server Pricing List:
SERVER PLAN
CPU
MEMORY
Storage
Price
Dell PowerEdge R820 Server
(Basic)
48 Core / 96 vCPU ( 4 x Intel Xeon E5-4657L v2 / 2.40 GHz)
128GB DDR3
2 x 600 GB 2.5-inch SAS HDD (1.2 TB)
Dell PowerEdge R820 Server
(Standard)
48 Core / 96 vCPU ( 4 x Intel Xeon E5-4657L v2 / 2.40 GHz)
256GB DDR3
2 x 600 GB 2.5-inch SAS HDD (1.2 TB)
Dell PowerEdge R820 Server
(Reliable)
48 Core / 96 vCPU ( 4 x Intel Xeon E5-4657L v2 / 2.40 GHz)
384GB DDR3
2 x 600 GB 2.5-inch SAS HDD (1.2 TB)
Dell PowerEdge R820 Server
(Powerful)
48 Core / 96 vCPU ( 4 x Intel Xeon E5-4657L v2 / 2.40 GHz)
768GB DDR3
2 x 600 GB 2.5-inch SAS HDD (1.2 TB)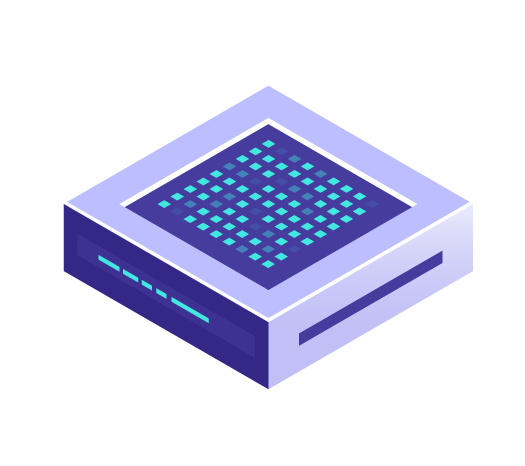 Highly Efficient 2U Rack Server:
Need a highly efficient rack server that boosts your business productivity? Then there is no better option than the highly efficient refurbished Dell R820 2U rack server which is most powerful system in the Dell's 12th Gen server line up. This server best suits for mid and large scale such as data warehousing, virtual infrastructure and e-Commerce etc. which require powerful processing. With impressive scalable memory, storage, performance and I/O capacity, this rack server stands out among its competitors.
Good for Virtualization in Mid and Large Enterprises:
The refurbished PowerEdge R820 rack server provides the mid and largely sized businesses with the best combination of memory, storage, performance and expandability at a very affordable price. This highly capable platform is ideal for mission-critical applications, high-performance computing and virtual infrastructures. With the presence of Dell Virtual Integrated System (VIS), allows you to enable complex virtualization environments with just a few clicks.
Faster DDR3 Memory:
Get faster access to the data/ information and run multiple virtual machines at a comfortable speed with this high end server. Refurb Dell R820 server supports an impressive 3TB of memory with the memory transfer rates of up to 1866Mt/s. It supports DDR3 memory type and 48 DIMM slots. With a four-processor configuration, each of the processors supports 12 memory slots. This server supports unbuffered DIMMs (UDIMMs), load-reduced DIMMs, and registered DIMMs (RDIMMs), but all of them cannot be mixed at once.
Massive Storage Options:
Refurb Dell R820 server supports for up to 16TB of internal storage, sixteen 2.5 inch hot-plug SAS/ SATA SSD drives and sixteen front-accessible hot swap 2.5 inch SAS/ SATA SSD hard drives. With the new release of 2TB SSD drives, the storage capacity has doubled i.e. to up to 32TB. This server supports four additional PCIe SSDs which offers storage driven performance.
Customize your Dell R820 Configuration:
Customize your Dell R820 server based on your business requirement. We at Server Basket provide you with the opportunity to choose custom-configured servers as per the specifications your business requires. From memory size, storage options to the operating system, we have a bunch of engineers who will customize the server by taking in your requirements and build the powerful server with high-quality hardware components.
Dell Certified Refurbished Server:
Never worry about the quality of servers that we sell as the refurbished server undergo testing before they are being put up for sale. We only use high-quality Dell-certified spare parts to build the server as per your preferred configuration. Our engineers will inspect each and every hardware component thoroughly to make sure it works.
Higher Specifications at Lowest Price:
Other than Server Basket, no other online store is offering a refurbished Dell R820 server with high specifications and configuration at the lowest market price. Purchase refurbished Dell R820 server from Server Basket now to get the best possible discounts. This refurb rack server is assembled with high-quality hardware and will deliver its top performance for any workload.
1 Year Replacement Warranty:
Avail best-in-class warranty services from Server Basket. Refurb Dell R820 server comes with a 1 year assured replacement warranty. If any spare part of the Dell R820 server fails under the warranty period, we will immediately provide instant replacement with the hardware part of the same configuration. Our support staff will respond and solve all your issues and problems in no given time.
Instant Shipping All Over UAE:
Our delivery is fast, secured and in-time. Our instant shipping option is available all over UAE that includes Dubai, Abu Dhabi, Ajman, Fujairah, Ras Al Khaimah and Sharjah etc. We deliver your Dell R820 server at your doorstep within the estimated due date in a secure multilayered package. We are widely known for our on-time delivery services across the globe.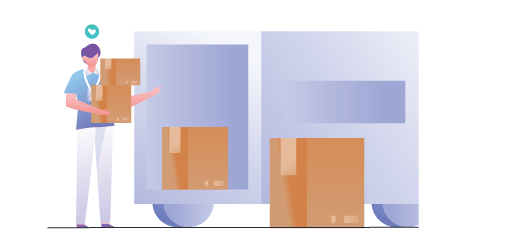 Specification
Additional information
| | |
| --- | --- |
| Brand | Dell |
| Form Factor | 2U Rack |
| Processor | Intel Xeon Processor E5-4600 Product Family |
| Processor Sockets | 4 |
| RAM Type | DDR3 |
| Memory Size | 16GB, 2GB, 32GB, 4GB, 8GB |
| Memory Slots | 48 |
| Max RAM | 1.5TB |
| Max Storage | 16TB |
| Hard Drive Bays | Upto 16 x 2.5" Drives |
| Hard Drive Options | SAS HDD, SAS SSD, SATA HDD, SATA SSD |
| PCI Slots | 7 |
| Supported GPU Card | NVIDIA Quadro 2000 |
| Internal RAID Controllers | PERC H310, PERC H710, PERC H710P |
| External RAID Controllers | PERC H810 |
| Power Supply | Dual |
| Warranty | 1 Year |
| Remote Management | Yes |
| Supported Remote Management | iDRAC7 Enterprise, iDRAC7 Express, iDRAC7 with Lifecycle Controller |