Best Windows VPS Hosting Dubai
AED 800 (-6%)
Best Windows VPS Hosting Plans
Hosted on tier4 Data Centers
Run Any Windows Application
Unlimited bandwidth with 100% uptime
Best Windows VPS Security guaranteed
Free 24/7 Professional Support
Description
Do you want to build an enterprise that should be competitive in the market with managed hosting? Get best-in-class Windows VPS at Server Basket, which provides the best hosting plans that meet your budget and business requirements. Our hosting services are provided on Tier-4 DC to ensure that the websites continue running without downtime issues. We provide unlimited bandwidth and VPS security with in-built IPS firewalls. VPS servers allow the users to run all applications to simplify the server administration. We offer free technical assistance to return to the optimal condition of your server.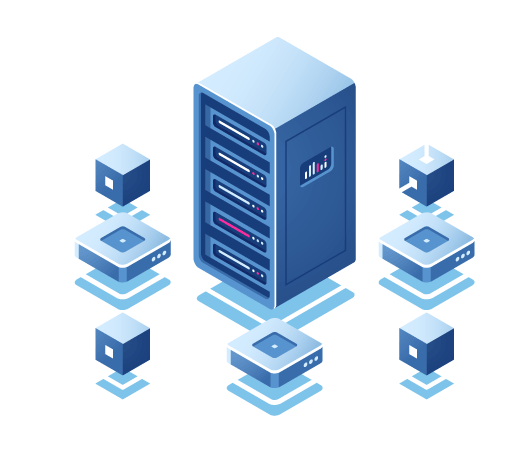 Best Windows VPS Hosting Plans
Server Basket offers a wide range of VPS plans, out of which choose a suitable one based on your business needs and budget constraints. Our VPS hosting packages provide dedicated resources for computation and more user control in hosting various websites, enhanced cPanel, unlimited transfers, etc. We also offer different kinds of plans yearly, quarterly, and monthly for customer flexibility. Our hosting plans allow hosting ASP.net applications not provided by any other vendors within a low budget.
Hosted on tier4 Data Centers
If you have purchased Windows VPS servers from Server Basket, you will have access to all hosting services with a reduced network latency rate as we host the servers at Tier-4 data centers across Dubai. It helps to access the websites and applications more quickly than the other VPS hosting servers. The website is always optimal due to the local hosting services that enable high availability and uptime. We offer managed and monitored hosting services with scalable resources.
Run Any Windows Application
Our Windows hosting servers lets you gain complete administration of all applications. By deploying the applications, the administration tasks of hosting will be eliminated through our managed VPS. You can achieve high-end performance with applications like SQL, ASP.net, etc. The hosting plans are equipped with reliable infrastructure for business-critical applications maintenance. You can shift all organizational operations to our expertise for the smooth functioning of applications with the fully-managed VPS Windows hosting to improve business productivity.
Unlimited bandwidth with 100% uptime
By subscribing to our Windows VPS plans, you can focus more on business growth than workflows operation. We provide unlimited bandwidth for data transmission and don't put any limits on the utilization of bandwidth. We assure 100% uptime of the website and high availability for visitors. You will never experience unplanned downtime with VPS hosting. The sophisticated infrastructures of hosting servers will help defend the websites against hard disk or server failure to run the business effectively without interruptions.
Best Windows VPS Security guaranteed
Windows VPS has integrated with best-in-class security features to protect the business or websites from external threats. The installed IDS and IPS-enabled firewall systems will increase server security, which helps overcome unexpected security vulnerabilities. Additionally, Windows VPS ensures high-level security for your websites with the enabled WAF feature that prevents vulnerabilities like SQL injection and cross-site scripting attacks. The advanced firewalls will detect and block malware attacks to provide security and avoid data loss.
Free 24/7 Professional Support
If you're facing any issue with the hosting server, you can immediately get professional support from our experts, who are always available 24/7 via live chat, telephone, or email. Our experienced team provides technical assistance from monitoring servers to give suggestions in case of any issues. We strive to deliver concerned and effective solutions for your queries or issues within any delay. Don't hesitate to contact us when you have problems with security, bandwidth, or storage space.