HP ProLiant DL380 Gen10 Server
Description
Get an extremely versatile server in the name of HP DL380 Gen10 server at a very low cost only at Server Basket. HP ProLiant DL380 Gen10 server tops the bestseller list as it comes with the best configuration. The new scalable processors in this server deliver more cores for greater scalability, performance and expandability. The platform is highly adaptable as it can support different chassis configuration with the best storage flexibility. The high-end DL380 allows you to work on diverse workloads such as virtualization, cloud and big data applications. Buy the latest configuration DL380 Gen10 server from us at best deals. Server Basket is one of the top retailers of HP ProLiant DL380 Gen10 servers. We offer amazing discounts and free services. With us, you will have a great buying experience and product satisfaction.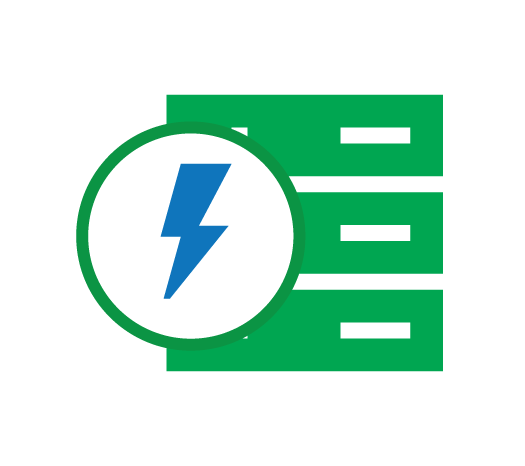 Ideal for Multi Workload Compute Applications:
The new HP ProLiant DL380 Gen10 server is engineered with the best processors, memory and storage drives. The best features onboard allow the server to handle multiple workloads such as Market Research, heavy data transaction details, data processing & database management etc. with ease. DL380 also comes with the options for expanded persistent memory and storage capacity that helps to increase performance for in-memory and database applications like Oracle and all modules of SAP.
Versatile Storage Options:
The robust new HP DL380 Gen10 server offers an enormous storage capacity of up to 197TB. You get the flexibility to choose from a range of storage options as per your budget and business demands. Use either Hot Plug SFF (SAS, SATA, or SAS SSD) or LFF (SAS, SATA, or SATA SSD). The server also supports 2.5" NVMe PCIe drives. All the chassis of DL380 comes embedded with S100i Smart Array Controller with the support of software RAID to create multiple backups of your important data and keep your it safe.
Massive 3TB of Memory:
Twelve DDR4 DIMM slots are controlled by each processor. With two processors, you receive a total of 24 DIMM slots. You can either use RDIMM or LRDIMM memory module. By using 128GB LRDIMM memory module in 24 slots, you get a maximum memory capacity of up to 3TB. While RDIMM offers a storage capacity of up to 768GB. You can use the memory module as per your application requirement and budget. You can start with a low configuration and expand the RAM capacity as per your business requirement.
Powerful Customizable Server:
Customize your server for maximum control, reliability and affordability. We are the best retailers, who offer customizable servers as per your investment budget and needs. HP ProLiant DL380 Gen10 server is compatible with a range of processors, memory configuration and storage drives.
Best Price for Any Configuration:
Server Basket is the only place where you can get best price deals on HP ProLiant DL380 Gen10 servers. Whether you are opting for lower or higher configuration, we provide higher discounts to all our clients. Trust us, you won't get such a competitive price from any of the distributors or retailers.
Great Quality Management Tools:
HP ProLiant DL380 Gen10 server is upgraded with the new iLO5 management chip. The new iLO5 comes with a simplified dashboard and new capabilities. You can now monitor your remote server health, and maintain it effortlessly merely sitting at the comfort of your office. Depending on your management needs you can choose from iLO Essentials, Advanced, Scale Out, and Advanced Security Edition.
Free Quotation and Installation:
With us, you can quickly narrow your choices of the HP ProLiant DL380 Gen10 configuration. We provide a detailed component-wise quotation that helps you to choose wisely. Our low-cost quotation also allows you to compare the price with other competitors. After you receive your DL380 Gen10 server, you can call us for free installation help from our best technical support executives.
Exceptional Tech Support:
We provide the best support experiences to our customers. Dedication, persistent and vision is the words our client use for us. No matter, in which time zone you need us, we will be available immediately. Our technical experts are available 24/7 to give you server guidance and exclusive server solutions.
Easily Accessible 3 Years Warranty:
Our warranty gives you specific legal rights of replacement or repair claim for defective products. If you face any internal component or complete hardware issue, during the normal working condition of HP DL380 Gen10 server, then you would be eligible for instant replacement or free repairs.
Instant Delivery Throughout UAE:
We help you to instantly upgrade your data center with our fast logistics services. Server Basket offers the best possible services so that you can increase your business productivity instantly. With the help of our logistics partner, we can deliver your HP server DL380 Gen10 at any cities of UAE. The cities we cover includes but not limited to Dubai, Sharjah, Ajman, Abu Dhabi, Fujairah, Al Ain, Dibba Al Hisn etc.
Specification
Additional information
| | |
| --- | --- |
| Brand | HP |
| Form Factor | 2U Rack |
| Processor | Intel Xeon Scalable Processors |
| Processor Sockets | 2 |
| RAM Type | DDR4 |
| Memory Size | 16GB, 32GB, 64GB, 8GB |
| Memory Slots | 24 |
| Max RAM | 3TB |
| Max Storage | 197.68TB |
| Hard Drive Bays | Upto 19 x 3.5" Drives, Upto 30 x 2.5" Drives |
| Hard Drive Options | NVMe SSD, SAS HDD, SAS SSD, SATA HDD, SATA SSD |
| PCI Slots | 8 |
| Supported GPU Card | NVIDIA Quadro P2200, NVIDIA Quadro RTX 4000, NVIDIA Quadro RTX 8000 |
| Internal RAID Controllers | E208i-a SR Gen10, E208i-p SR Gen10, P408i-a SR Gen10, P408i-p SR Gen10, P816i-a SR Gen10 |
| External RAID Controllers | E208e-p SR Gen10, P408e-p SR Gen10 |
| Power Supply | Dual |
| Warranty | 3 Years |
| Remote Management | Yes |
| Supported Remote Management | iLO 5 |