Dell 300GB SAS Hard Disk Drive
AED 158 (-5%)
Dell Certified SAS Hard Disk Drive
Better Than Previous Generation HDDs
Supports Dell Servers & Other Servers
Faster Disk Access
Speedy Read- Write
Firmware Signature To Stop Third-Party Intrusion
Description
Dell 300GB SAS HDDS for All Dell Servers: Genuine HDDS for Dell Rack, Tower & Blade Servers
Are you looking for a hard disk drive with high data integrity and higher data transfer speed? Here is the best option for you to choose from. Buy Dell 300 GB SAS HDDs from Server Basket, which is compatible with almost all the Dell servers. If budget is your primary criteria, then you can also purchase the Dell refurbished HDD. To ensure quality, our Dell hard drives undergo rigorous tests. This Dell hard drive is the best fit for the applications, which requires high reliability and performance working in the operational environments 24/7.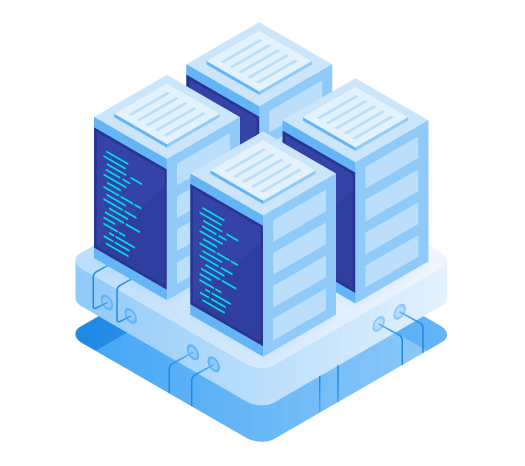 Fully Compatible with All Dell Servers:
The Dell 300 GB SAS HDDs are compatible with all the Dell servers such as Dell PowerEdge R410 server, Dell PowerEdge R420 server, Dell PowerEdge R610 server, Dell PowerEdge R820 server, Dell PowerEdge R910 server, Dell PowerVault MD3220i server, Dell PowerVault MD1220 server, etc. Add more storage to your existing server by installing Dell 300 GB SAS HDD.
Both LFF & SFF Drives Available:
Both the 2.5 inches small form factor (SFF) and 3.5 inches large form factor (LFF) are available with the Dell 300 GB Hard disk drives. SFF drives can be used for the high end and mid-end servers and direct to be SAS hard disk drives. LFF drive is useful if a customer has a requirement of large storage capacity. Usually, LFF is not available with SAS but 300GB, 600GB, and 450GB support LFF. The choice purely depends upon the type of chassis you have for the server, so make sure to know what type of server model you have.
Refurb and New HDDs in Stock:
Both the brand new HDDs and refurbished HDDs are in stock with Server Basket, and you can choose among them as per your budget and business requirements. If the price is the criteria, go for refurbished Dell 300 GB hard drive and if you are not comfortable with refurb hard drives, then opt for a brand new one.
Best Data Transfer Speeds:
Are you unable to perform data-intensive tasks efficiently with your existing server? Then improve the server's data transfer speed by substituting the older hard disk drive with 12 Gbps or 6 Gbps Dell 300GB SAS HDD hard drive. It gives high data transfer speeds at 12Giga Bytes per second. The Dell hard disk drive is fit for operations requiring high-speed with many rewriting cycles.
HDDs with Multiple Spindle Speeds:
The Dell 300 GB hard disk drives are available with multiple spindle speeds of 15k RPM and 10k RPM, and these spin speeds ensure the higher performance of the HDDs. Depending upon the compatibility of the server, you can opt for either of the speed.
High Data Integrity:
Data integrity is the trustworthiness and reliability of the data. It is very crucial for storage, particularly the primary storage systems. Data integrity features also need to work in harmony to guarantee complete integrity. As you know how essential data integrity is for a hard drive, you should prefer Dell 300 GB SAS HDD since this provides higher data integrity.
Receive Remote Installation Assistance:
Are you not aware of how to install a hard disk to your system? No need to worry, we are here for your help. On purchasing Dell SAS 300GB HDD with 6 Gbps or 12 Gbps speed from Server Basket, you can get free installation assistance remotely. You can contact our technical expert as soon as the product reaches you, and our team will guide you on the installation procedure.
Shipping Available All Over UAE:
We provide shipping all over the UAE; either it may be a major city or any remote location like Hatta, Dubai, Dibba Al Fujairah, Al Ain, Abu Dhabi, Fujairah, Sharjah, Ajman, etc. We deliver our products to the customer's doorsteps. Server Basket also makes instant shipping immediately after receiving your order and payment.
Best Warranty in Industry:
Server Basket offers you the best warranty service in the whole industry on the Dell HDD, which is applicable for 1 year from the date of purchase made for the brand new hard drive. If you purchase a refurbished Dell 300GB hard drive, you will be entitled to 90 days of the warranty period. Our buyers are very valuable for us, and so we provide only the tested products with higher quality. Even if there is any defect in the hard drive and it stops working, we can provide a free replacement or repair.