Description
Do your servers need high capacity processors that effortlessly support heavy workloads? Want to upgrade your servers with cost-efficient processors? We have a wide variety of Intel Xeon processors that can suit well for Dell, HP, IBM, Cisco, Fujitsu, and other brand's servers. In this price list, CPUs are categorized based on their price, core count, other specifications, and technologies supported. We have created this Intel Xeon processor Price List page to ensure that we display all server processors we sell without leaving any product behind. Users can work on complicated workloads with these top-notch Intel processors. These processors will boost up your servers with their powerful features. Server Basket is offering discounts on all the Intel Xeon processors. Their well-intended technologies and remarkable versatilities help users to achieve their goals with ease and perfection. We are providing discounts on all processors compared to any other server vendors in the market to fulfill our customer requirements. Contact us to know all about the offers available on Intel Xeon processors and enjoy the benefits like free installation support, surprising offer prices, and assured replacement warranty.
Intel Xeon Processors Price List: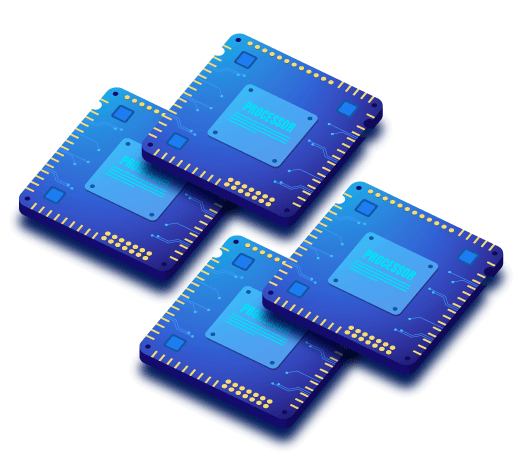 CPUs for All Leading Brands Servers in Stock:
Are you looking for powerful Intel processors for your servers? Look no further because we have our warehouse filled with Intel Xeon processors that are compatible with major branded servers, including Dell, HP, IBM, Fujitsu, Cisco, etc. Our processors are certified by expert professionals for their perfect lithography and ideal die area that can help them perfectly fit into the compatible servers. These Intel processors are known to deliver exceptional potential to any server workloads.
Low to High Core CPUs at Offer Prices:
If you are searching for an online store that is selling high-quality Intel Xeon processors at reasonable prices, take a look at our Intel processor Price List, which includes multiple Xeon processors ranging from low to high core CPUs at offer prices. Different applications and workloads require a different range of processors. At Server Basket, you can certainly find the scalable processor with your desired specifications.
Affordable CPUs High Benchmark Rating:
The Intel Xeon processors you find on our website come with high benchmark ratings and will definitely be a better competition for upcoming processors. Available at the most affordable prices, these Xeon processors can withstand adverse workloads and meet your performance expectations. Our Intel Xeon processor Price List helps you to pick the best processor for your server according to the number of cores needed as we have listed the process name and the number of cores offered by it along with the discounted price.
Budget Friendly CPUs Leading Brands Servers:
Do you want cost-effective processors for your branded servers? Then Server Basket is the relevant place for you. We have an eminent collection of a wide range of Intel Xeon processors tagged with budget-friendly prices, which will be frequently updated by considering the current market values and processor trends. You can expect better speeds and performance of your workloads without any interruptions using the high-quality Intel Xeon processors that are priced genuinely without any oversight.
Create More VMs with Little Investment:
Are you interested in creating more virtual machines to support your high-end computing tasks? Our Intel Xeon processors can aid you with that. Enriched with advanced virtualization technologies such as Intel VT-x, VT-x with EPT, and VT-d help the processor to create and support multiple virtual machines by establishing a better environment for hypervisors. The servers employed with these Intel Xeon processors will undoubtedly comply with your complex virtual workloads providing the speed and efficiency they need.
Excellent Offers on All Processors:
Server Basket is the best choice when it comes to pricing. No matter whichever Intel Xeon processor you choose, you can reap the benefits of excellent offers we put on them. Every Intel processor in our inventory offers anticipated productivity to your workloads and comes with generous offer prices. By choosing our Intel Xeon processors, you can not only own a powerful processor but also save a decent amount of money out of your investments.
Includes Wide Range of Advanced Technologies:
Does your work demand modern technologies for effective outcomes? The Intel Xeon processors offer great support to multiple advanced technologies that improve the efficiency of your server workloads. All the processors feature multiple advanced technologies that include Intel Hyper-Threading technology, TurboBoost technology, Enhanced SpeedStep technology, etc. that allow customers to uninterruptedly work on modeling, virtualization, data analytics, etc.
No Charges for Remote Installation Support:
Are you planning to hire someone to install your processor within your server? You don't have to as we provide free remote installation assistance to all our customers. We have a team of professionals who have hands-on experience with every Intel Xeon processor. This team will dedicate their time to guide you through the installation process by clearly explaining each step, and they'll make sure that the processor is installed correctly in the server.
Wide Ranged Listed as Per Pricing:
Server Basket has a list of all available Intel processors, which are categorized based on their prices to ease up the selection process for its customers. This Price list comprises a wide range of industry-leading Intel Xeon processors that include scalable gold, silver, bronze, platinum, D, W, E series processors. These processors, including Intel Xeon 2696 V2 Processor, Intel Xeon X5650, Intel Xeon 2678 V3, and Intel Xeon 2673 V3 CPU, etc. are listed along with their cost and specifications so that users can choose a processor that fits their cost and technology preferences.
Free Replacement Warranty:
Do you prefer the processors that have a strict warranty on them? Server Basket comes up with the most assured warranty on each of its processors, i.e., 90-day warranty for pulled and 1-year warranty for new processors. We guarantee that the Xeon processor will be free from defects and workmanship in the stipulated warranty period, and any faults in the processors will be taken care of by us. We will send our team to immediately replace the faulty piece with a new and genuine spare processor.