Intel Xeon X5670 Processor
AED 117 (-10%)
6 Cores, 12 Threads
Best For Multi-Data Processing
Special Security Features Available
Supports ECC DDR3 Memory
Built with Many Advanced Technologies
Suitable for Dell, HP,IBM, Cisco Servers
Description
Buy Intel Xeon X5670 Processor in UAE at Lowest Price From Server Basket, Compatible With Virtualization
Are you looking for any processor that is compatible with virtualization? Buy Intel Xeon X5670 processor for Virtualization from Server Basket at the lowest price compared to any other sellers in the UAE. We provide free delivery, installation support, and 24/7 tech support for our customer's convenience. The X5670 processor is the most popular CPU, which can show grade-A performance, built with many of the advanced technologies like Intel Virtualization Technology, Intel Turbo Boost Technology, Intel Hyper-Threading Technology, and it is the next-gen intelligent processor based on Intel Nehalem technology.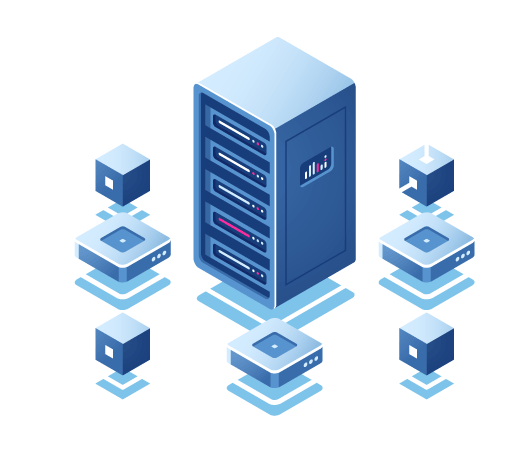 Suitable for All Servers:
Intel Xeon X5670 processors are easy to deploy and are supported by various server manufacturing companies such as HP, IBM, Dell, and Cisco. Some of the compatible servers are Cisco UCS C200 M2 server, Dell PowerEdge R710 server, HP ProLiant DL180 Gen6 server, IBM X3550M3, Dell PowerEdge T410 server, HP ProLiant DL360 Gen6 & Gen7 servers, Dell PowerEdge T610, IBM X3650 M3 Server, Dell PowerEdge R510 server, etc.
Built with Many Advanced Technologies:
The advanced technologies of the intel Xeon CPU are boosting up its performance. The Turbo Boost Technology of Intel improves the processor frequency as required and enhances energy effectiveness. Intel Virtualization Technology for Directed I/O VT-d helps the users to enhance the reliability and security. Also the I/O device's performance is improved in virtualized environments. Intel Xeon X5670 takes in to account the requirement of each application and accordingly allot threads to the application to make your user experience hassle-free.
Eliminates Performance Bottlenecks:
The Intel Xeon X5670 processor is created to present quick services with groundbreaking capabilities and improved performance when compared to the previous versions. Eliminate performance bottlenecks of previous-series Intel processor with up to 40% larger performance and up to 30% less power consumption. The CPU comes with 12 threads and 6 cores, which help to handle multiple tasks at a time.
Powerful Security Features:
Intel AES-NI enables secure and quick data decryption and encryption and used for a broad range of cryptographic applications. Execute Disable Bit is a powerful security feature, which reduces the danger of malicious code and virus attacks and inhibits harmful software from executing on the network. All the applied security features make sure to keep the data processed by X5670 processor safe and breach free.
Hyper-Threading Enabled:
Intel Hyper-Threading Technology or HT Technology of Intel X5670 CPU delivers each physical core with 2 processing threads. The higher the number of threads in applications, the more work can be done in parallel, which helps in completing the tasks quickly. With turbo Frequency of 3.33 GHz, hyper-threading can be done with great ease.
Supports ECC DDR3 Memory:
The Intel X5670 processor supports ECC DDR3 memory with a maximum size of 288 GB memory and the maximum bandwidth is 32 GB/s. The maximum number of memory channels that are supported by the CPU is 3. Check the compatibility of your server with Xeon X5670 and upgrade your server accordingly.
Nominal Charges for CPU Add-ons:
Server Basket brings CPU add-ons for nominal charges since these are crucial to prevent the CPU from getting affected due to overheating and helps in the effective functioning of the processor. Some of the add-ons are a thermal cooling paste, heat sink, and cooling fans. Now get the complete combo for a discounted price.
Best Price with Excellent Discounts:
We offer huge discounts with the best and lowest possible prices all over the UAE. You can compare Server Basket prices with any of the other online sellers in the market, and we are sure that you do not find any better price for the Intel Xeon X5670 processor that has the minimum base frequency of 2.93 GHz.
Instant Doorstep Delivery in UAE:
Server Basket delivers the Intel Xeon X5670 CPU at your doorsteps, and you need not go anywhere to purchase the Xeon processor. We also offer instant and free shipping throughout the UAE for the convenience of our customers.
Risk-Free 1 Year Warranty:
Buy Intel Xeon X5670 processor from server Basket to avail 1 year of seller warranty. As soon as you find any problem with the X5670 processor, we immediately initiate the replacement of the faulty product during the warranty period.
Specification
Additional information
| | |
| --- | --- |
| Brand | Intel |
| Product Type | CPU Processor |
| Number of Cores | 6 |
| Number of Threads | 12 |
| Clock Speed | 2.93 GHz |
| Supported Servers | Dell, HP,IBM, Cisco Servers |